With a recent review of the ASUS K501 UX, I found another laptop in the under $1000 range and this gaming laptop does way better in terms of its specs than the latter even though the difference in the price between the two is not much, I find this laptop a much better version of the ASUS K501 UX .
Specifications:
Screen Size: 15.6 inches
Max Screen Resolution: 1920*1080 pixels
Processor: 2.5 GHz Core i7 6500U
RAM: 8 GB DDR4 SDRAM
Graphics Coprocessor: NVIDIA GTX 960M
Storage: 512 SSD
Weight: 4.4 pounds
View Price: www.amazon.com
Amazon Ratings: 4.6/5 (104 customer reviews)
Design and Display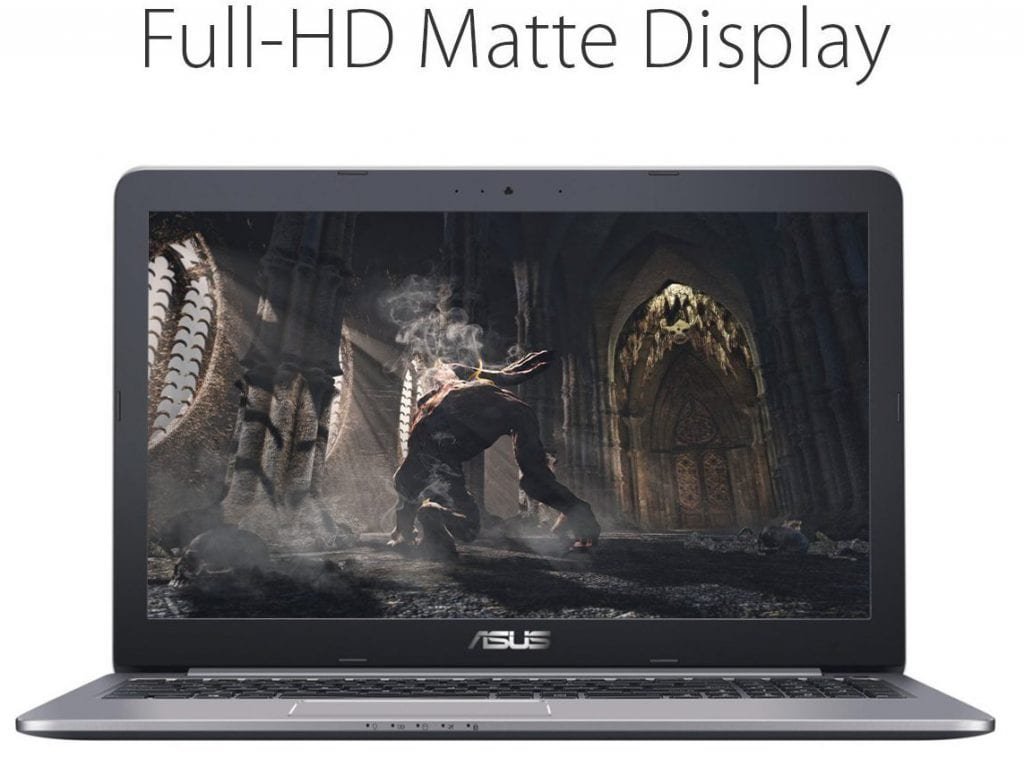 The laptop has a classic aluminum brush finished cover with the ASUS logo on top of it.The design is very much similar to the ASUS K501 UX and it is not as good as the ROG series laptops but still, it does sport a premium and classy look.
The laptop has a full HD matte display which makes the experience much better when it comes to gaming or watching movies. The screen resolution is 1920×1080 pixels which is one of the best deals you can get for displays in this given price range. The laptop weighs around 4.4 pounds and is really light and travel-friendly.This is another laptop which can be included in the "gaming on the go" team if it was not for the battery life which will be discussed later in the post in detail.
The overall design of the laptop is pretty much kept simple while the display is great, although it has a very small viewing angle so that might be a downside for this laptop.
Keyboard and Touchpad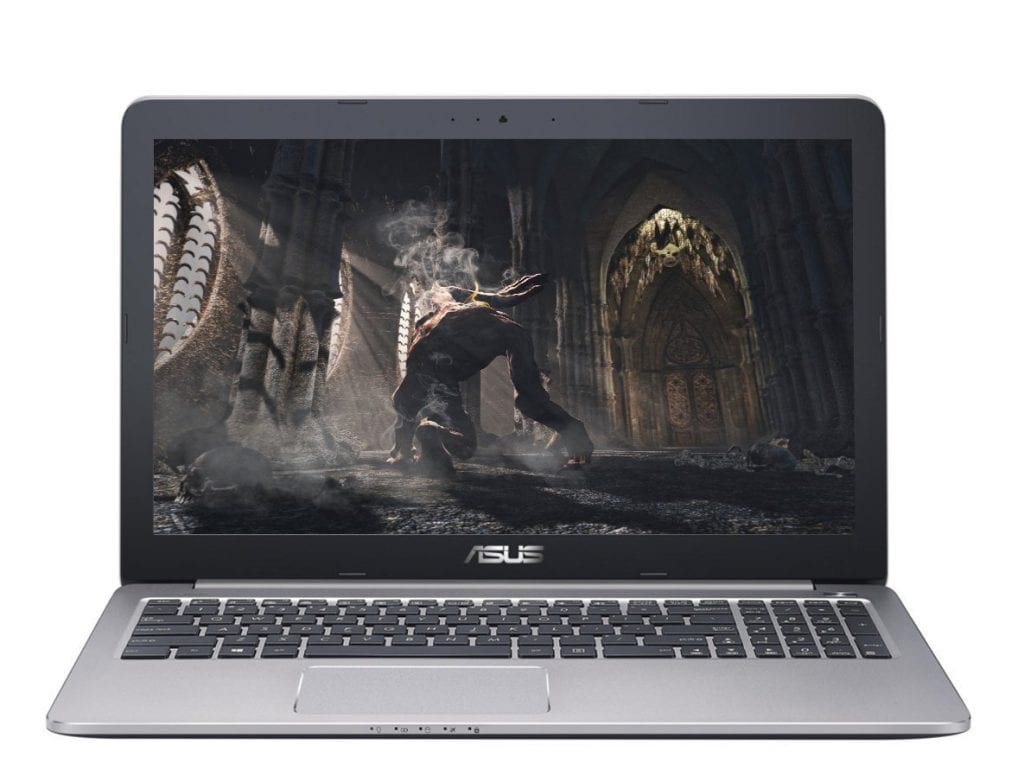 The keyboard is backlit and it is comfortable and not something that will specifically bother you, in this case, it is nice and has the main gaming keys W, A, S, D highlighted. It has a number pad included as well making the touchpad a little left aligned and even then I don't seem to mind that.
Moving on to the trackpad in this laptop, it is annoying, like very annoying. I have found the ROG series of ASUS laptops do much better when it comes to the trackpad, however, the trackpad in ASUS usually sucks and this laptop was no different. If you are used to the ASUS laptops you might not find this as a major issue. If you are not particular about  the trackpad quality then you can take your time and get used to it. But in my opinion, the trackpad here is not great at all and nothing compared to the Dell Laptops.
Audio and Webcam
The Audio in this laptop is powered by ASUS SonicMaster which is quite good and provides a good feature/price balance. You can even customize  the way you want your music to sound like and that is a nice feature. The audio quality is pretty good but not great.
The laptop has an "okay" Webcam which is pretty much similar to the ASUS K501 UX and there was nothing special or different about the webcam here, again it is just a feature which is "there" since it is a gaming laptop and most of its positives are accumulated in its gaming and performance section which is coming up next.
Gaming and Graphics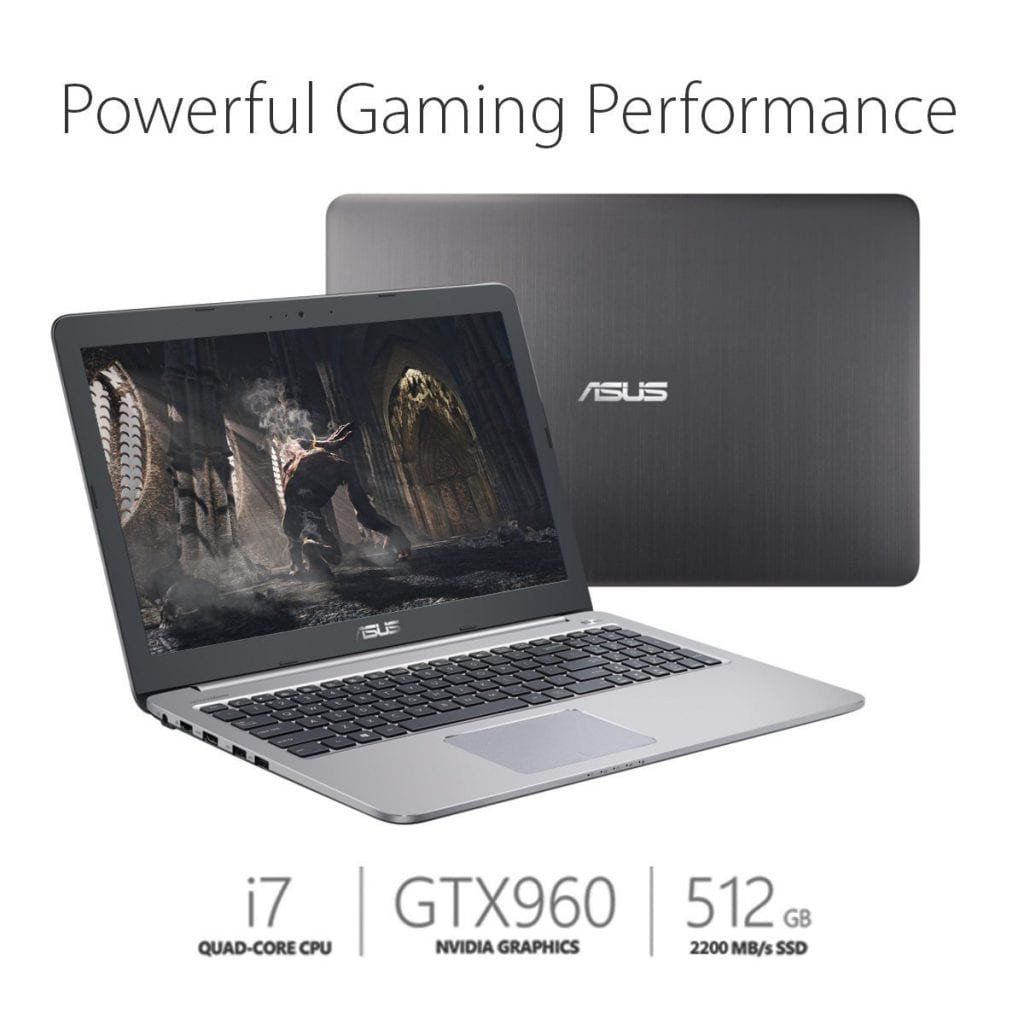 The laptop is powered by the NVIDIA GTX 960M which is good for a laptop in this range, it can play most of the games in medium settings and a few in the high settings. It would be difficult to play the graphics hungry games in the high settings and it is unplayable in the ultra settings.
Games like GTA 5, Rise of Tomb Raider will be a little difficult to play on the high settings since they are the graphics hungry games and would be played comfortably on the high settings.
The laptop has a 512 GB SSD which is pretty good and the 8 GB RAM is expandable though you might not need to expand the RAM in case of moderate gaming.You can invest in an HDD, in order to increase the storage on your laptop.The performance of this laptop is pretty good and the file transfer speeds are pretty quick and there is no issue in the laptop when it comes to its performance.
Battery Life and Overheating Issues
The battery life of this laptop is like any other ASUS laptop, it lasts for about 5 hours with normal browsing and with gaming the laptop can go for about 2-3 hours, though I must add that the battery life in this Asus laptop is a bit better than the usual Asus laptops.
This laptop  comes with ASUS IceCool Technology to keep heating issues under control.While playing games that are graphics hungry like GTA 5, it would heat up after 2-3 hours of gaming though it starts warming up a little and doesn't go way too hot. With the games which are not that graphics demanding it can go for around 5 hours without any increase in temperature.
Ports and Warranty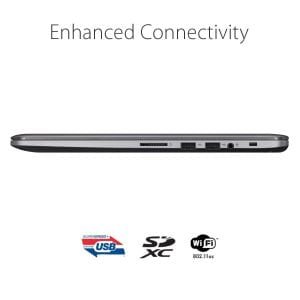 The ports in the laptop include 1 x COMBO audio jack, 2 x USB 3.0 port(s), 2 x USB 2.0 port(s), RJ45 LAN Jack for LAN insert, 1 x HDMI, 1 x SD card reader.
The laptop comes with a 12 months warranty from the manufacturer.
Bottomline
This is a great entry level gaming laptop and it will be the perfect choice for mid-level gamers. The laptop though is not VR ready or you cannot use it with the VR headsets but it does play almost every game on the medium settings due to the inclusion of the NVIDIA 960M graphics card.
The battery life is okay and a little better than the other Asus laptops in this price range. I think it it is light, has a nice gaming quality, great performance, hence it would be the best buy if that is all you are looking for in a laptop.
This laptop has done way better than the Asus K501 UX and do consider buying this laptop if you have gotten all the specs ticked away on your checklist.
In the case of any comments leave them in the comments section below and do share the post if you find it informative 🙂