In this post, I will review the Asus K501 UX 15 gaming laptop which is another addition to my under $1000 gaming laptops. Choosing a gaming laptop can be difficult at times, so below is a detailed review of this laptop which will help you make a better decision if it is worth the buy or not.
Specifications:
Screen Size: 15.6 inches
Max Screen Resolution: 1920*1080 pixels
Processor: 2.5 GHz Core i7 6500U
RAM: 8 GB DDR3
Storage: 256 GB SSD
Graphics Coprocessor: Nvidia GTX950M 2GB GDDR3
Item model number: K501UX-AH71
Amazon Ratings: 3.8/5 (616 customer ratings)
View Price: www.amazon.com
Display and Design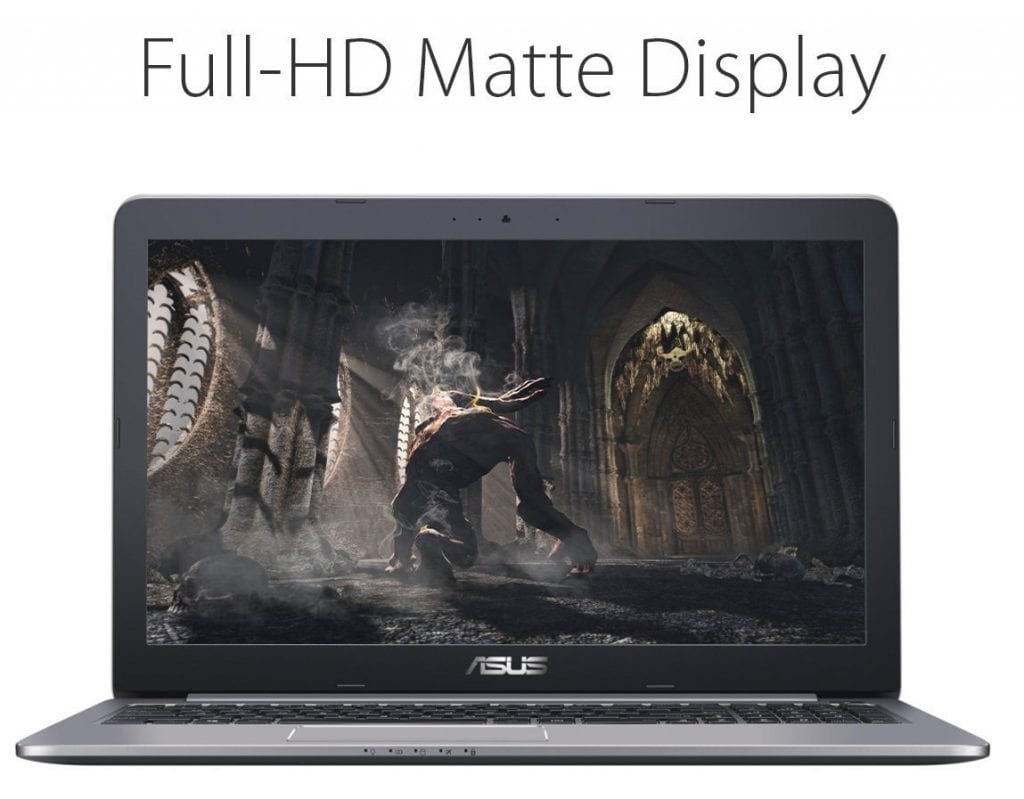 This Asus Laptop has a classic design with sleek brushed aluminum cover and weighs 4.4 pounds.It is light and thin compared to many gaming laptops in the same price range. Being lighter in weight it is easy to travel with this laptop, making it portable and travel-friendly. It is an excellent laptop for gaming on the go and does not support touch screen.
The laptop has an HD matte display making the gameplay an awesome experience. The high-quality display makes the laptop good for video editing and picture editing. The Display of the laptop is really good as the images look crystal clear, making it a perfect choice for watching movies and your favorite TV shows.
The overall design of the laptop is simple with the Asus logo though it can act like a magnet for fingerprints if touched with oily hands. The slim laptop does look classy and sleek with its simple design.
Keyboard and Touchpad
The keyboard comes with backlit lights, enabling users to easily use it even in dim lightings.The touchpad is not great and there have been a lot of complaints about this laptop's touchpad. I think a mouse will be mandatory in this case because the touchpad won't be able to support  games involving the rigorous use of the touchpad.
Having said that, you might need to reconsider buying this laptop if you want to use the touchpad for gaming. Still, I do feel the laptop has other positives, and towards the end of the post, you can decide if it is worth it or not.
Gaming and Graphics
The graphics card from NVIDIA puts the laptop back in the game, it is a good laptop for an entry level gaming laptop. It can easily work with games like CS, Dota, Fallout 4 which are pretty easy on graphics when on medium settings rather than the other graphics hungry games which might not work with ease.
The gaming is pretty good with the HD quality display and hence giving the consumers a top-notch gaming experience. It has a 256 SSD storage which is not that large but it is fast and the laptop does have an extra SSD storage which makes the RAM upgradable. The laptop comes with 8 GB RAM out of which 4 GB is the onboard memory and the rest is replaceable by another 8 GB making it upgradable to about 12 GB.
You are able to play every game on medium settings, however, in the high settings you would not be able to play a few games which are graphics hungry. Only a very few games can be played in the ultra settings as the speeds go below 30 fps making them not playable. This is a good deal for an entry-level gaming laptop.
Audio and webcam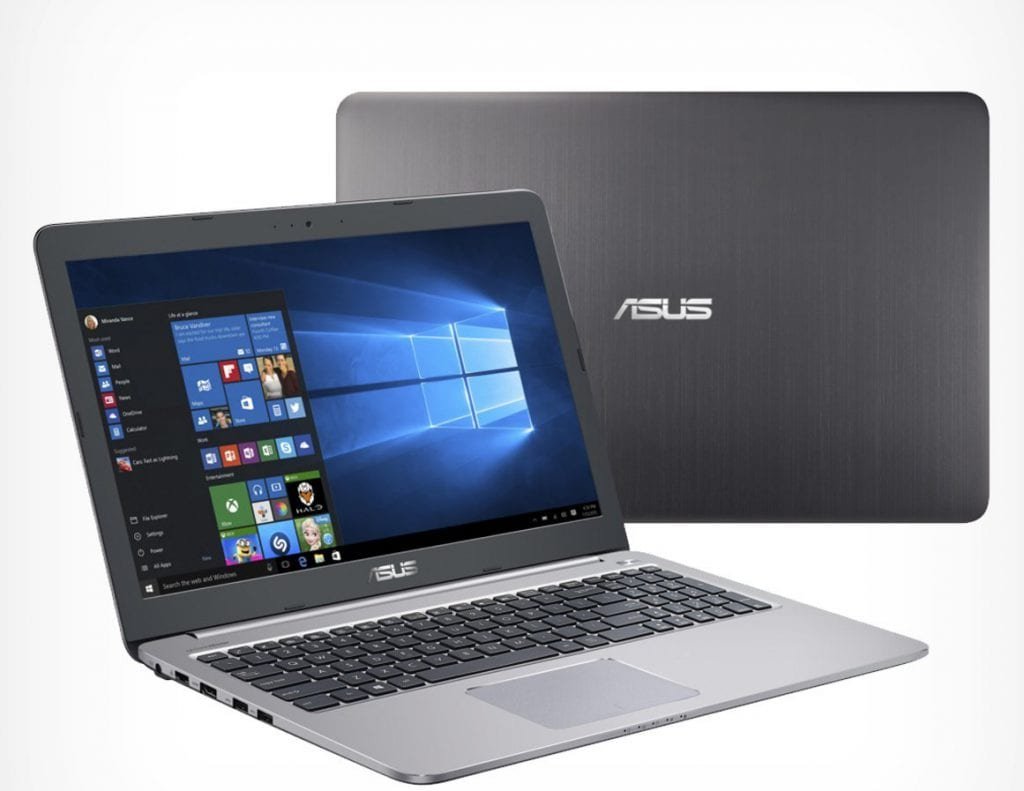 The audio in the laptop is powered by  ASUS SonicMaster with the provision of additional tuning  and noise filtering of the audio.The speakers are not that great, they are neither too  bad.
This puts the audio quality of the laptop on an average level since it is not something extraordinary the laptop has, although it is just fine.
The webcam is okay and good enough, you can use the laptop for video editing and picture editing as well. However, the video quality is not that top notch but it is just "okay".
Battery life and Overheating issues
The laptop comes with an Asus IceCool Technology, which is mainly designed to  keep the palm rest surface temperatures below body temperature level in order to enable the user to use the laptop for long hours without any overheating issues.They have worked on the cooling system of this laptop in order to maintain the  temperatures of the CPU and GPU.The laptop barely heats up and it will take it a couple of hours for it to start warming up, even then it does not cause any major discomfort to the user.
The battery life is pretty amazing and when the laptop is used for normal browsing or some office work with the wifi on the battery can last up to 6-7 hours and while gaming it can easily last for around three hours which is really good and a feature I would really appreciate in my laptop.
Ports and Warranty
The connectivity in this laptop comes with 2 x USB 3.0, 2 x USB 2.0, 1 x HDMI, 4.0 Bluetooth, 2 in 1 SD card reader, audio jack and port to insert LAN . It does not include an optical drive which I think most of the manufacturers are not including these days maybe due to the reduced usage of CD/DVDs.
It comes with a year of Warranty which includes accidental damage.
Bottomline
This is a nice entry level gaming laptop and the battery life is something which is absolutely amazing on this laptop for the given price range. It is even light in weight which makes it perfect for traveling. It barely heats up, has a long battery life and is really light in weight, I think Acer has done a really good job with this laptop.
The laptop can handle a bit of both the worlds i.e. it can be used for your office work as well as a little bit of gaming and hence it is perfect for those who want a laptop for all their basic needs.
In the case of any further questions or queries leave them in the comment section below and I would be happy to help.