The Oculus Store has a lot to offer where some of the games are really addictive and with the VR component added to them, it only gets better. I have listed down a few games here which are interesting , immersive and addictive. Some of the games on the Gear VR can be played on the Oculus as well, so it is more like the Gear VR is a compact version of the Rift(not literally).
1. Lands End
This is a point and click adventure game and is a puzzle sort of game which would need your presence of mind. I must say the game is pretty refreshing and the graphics are really good .
The navigation here is simple and you do not need any controllers. This is the best part because using a controller while using the VR headset can take some time to get used to.
This game is a must play for all the gear VR owners since it does offer great graphics and has a really fun gameplay. My experience was immersive and I do recommend you to try it as well.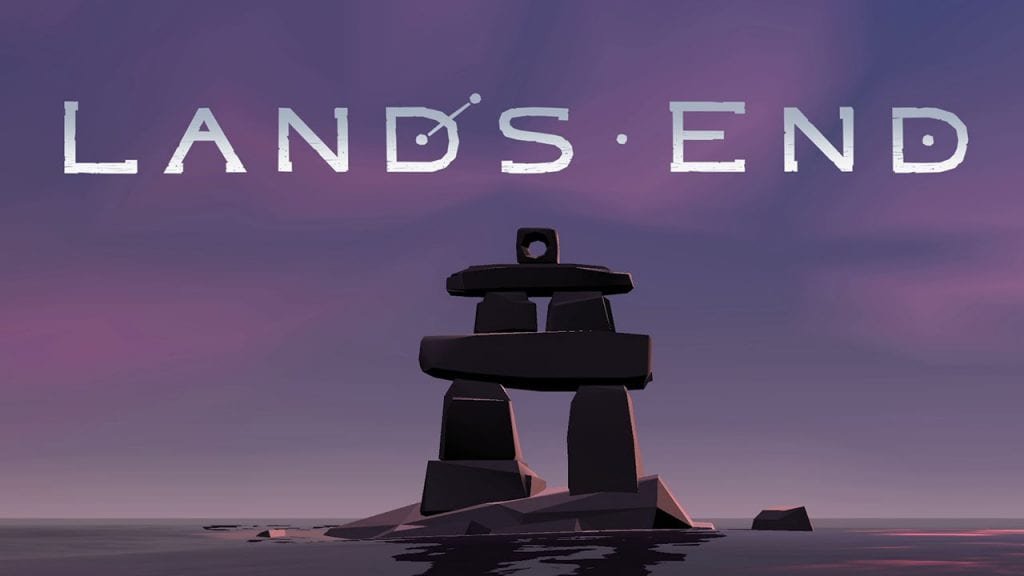 2. Temple Run
This game is popular and something most of us have played on our smartphones as well but it is super fun to play in VR too. For some reason, using a controller in this game makes it much easier and a lot better(though it is completely optional for the given game).In the game you can look around and that is when you try looking back and are see a scary monster chasing you, that is when you feel the heat in the game 😛
It is one of my favourties and you can easily spend hours playing this game provided you have the overheating issues of your phone sorted out.
3. Dread Halls
Now most people find this game scary and to be honest I really wasn't that scared if not for the sound effects.The narrow hallways and the dark rooms really start getting a little creepy after you have played  the game for a while. Though, I must admit that the game gets freaky in a few places because the graphics felt so real and scary. I did find another horror game which was scarier and that will be included next in the list.
One thing about this game is that it does need a controller. However, there can be a little confusion initially in getting the controls right for beginners because you have the headset on though that isn't a major problem.
Related Article: Controllers for the Gear VR
4. Affected-The Manor
This is more like a horror experience but it is scary.There is nothing much to do in The Affected but rather you need to move around and have a great immersive experience with the Gear VR ON, it is really scary at times even though it was a VR experience. For some reason, I found it scarier than dreadhalls or at least as scary as dreadhalls.
5. Dead Secret
This is a mystery game and comes in the series of point and click games. It is really engaging and you would actually need to set aside any other commitments you have in order to play this game. It requires a lot of patience and that is the reason I usually love playing it on holidays (though you could play it in parts, totally depends on you!). It is scary at a few places though not as much as the Affected(I really love that game).
It would be a great choice for all the murder mystery fans and I think they would really love it,  the graphics were amazing and it gets quite interesting towards the end. It is a must play if you are a Gear VR owner.
6.Keep Talking and Nobody Explodes
After all the horror games and murder mystery games, now we move on to this fun game which has to be played by a minimum of two people. In this game, there is a bomb which needs to be diffused in a given time limit. You would have your friend by your side who would have an instruction manual with him. All you need to do is, tell your friend what symbols and codes you see and then he would look into the manual and tell you what needs to be done.
It gets really fun when the timer goes close to 30 seconds because that is when you start to panic. It is an engaging game which could be played when your friends are over or if you want to play some group games.
7. Gunjack
If you are a fan of the Eve of Valkyrie then this game would interest you as it resembles this PS VR game a lot. This is a sci-fi game with great graphics and it gives out a nice VR experience as it is extremely immersive.
You could play it with any android controller for a better gaming experience, however, it can be played without the controller as well although using a controller is much better and I really felt that it made the gameplay much better.
This game is engaging and interesting. You can go on playing this game for a hours which makes it addictive. I  personally liked the gaming experience and loved the way the entire gameplay feels. I think the more you play this game the more addictive it gets making this game worth mentioning on the list.
Related Articles: Samsung Gear VR Review
This was my take on the games available in the Oculus Store for the Gear VR, however, the list goes on but the games mentioned above are my favourites.
Have you played any of these games? How was your experience?
Let me Know in the Comments section below ! 🙂
RELATED PAGES: Samsung Gear VR