VR porn is gaining popularity for the immersive experiences and a VR sex toy is going to be probably one of the best inventions for all the single people out there.
These toys can sync with videos form a few VR porn sites and if you willing to invest your time in an interactive immersive VR adult experience, this post is for you.
There are quite a few options out there but when it comes to choosing the right VR sex toy that is compatible with most of the videos, you might feel that the combination is a hit and miss.
If you have a great device, it just does not sync well with the videos or if you have a favorite site, you cannot find videos compatible with the device.
Most of the recommended accessories here are compatible with VirtualRealPorn website which is probably one of the best VR porn websites.
There a few who have experienced better experiences with sites like Porn Hub and BadoinkVR but you might need to dig deep in the videos to find something that is compatible with the device.
1. Fleshlight Launch
Probably one of the best male VR sex toy which is compatible with VirtualRealPorn. The toy is easy to use and you might take some time to learn more about the controls but once you are done understanding, using it is going to be a breeze.
There are a few downsides like you might want to work around with a few apps and see which one works the best with your phone, so you might not be able to start off right away.
You might want to look into the controls as they are really sensitive and you do not want to have any accidents whatsoever.
Overall, the device is actually good and amazing for someone who is looking for the perfect sex toy. Fleshlight launch is also compatible with a few videos from PornHub but again, you have to dig deep to find out the perfect videos so it's better to go for VRP.

2. KIIROO Onyx
This is the second best male sex toy that we can recommend to use along with VR videos. Again, this device works well with VirtualRealPorn and it is really easy to use the device.
Being one of the best on the list, this device is lightweight and has controls that are simple to understand.
The device is compact and not that big like the Fleshlight Launch, making it a much better option. You can travel with this and if you are in a long distance relationship then his sex toy might be perfect for you.
The device is powerful and the thrusts are fast.
The thrusts are amazingly fast which helps you climax well and with the adult videos in hand, you are at an added advantage. You can watch the VR videos while the device does the job making it probably one of the easiest male VR porn accessories to use.
The device is quiet in comparison to most of the sex toys(honestly you can barely hear the sound in the next room) giving you another reason to invest in this product by KIIROO.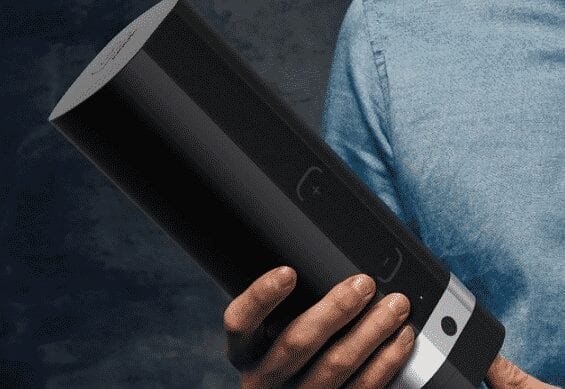 3. Lovense Max
Another VR porn accessory for men is the Lovense Max, this one is less effective than the previous one but it sure does the job.
This is one of the products from Lovense that is made compatible with Virtual Reality videos so that you have an immersive, interactive experience while watching VR porn.
You have to download apps that would make the device compatible with the videos from VRP and once you are done integrating the device with the software you can watch videos where the actions performed by the models be done on you real-time.
This makes the whole experience of watching VR porn very interesting and if you have not yet tried to get your hands on this product then you should definitely take a look.

4. Lovense Nora
 Lovense Max and Lovense Nora are like a couple version in sex toys. The Max is for men while Nora is for women.
You can use these two Bluetooth devices in sync if you are in a long distance relationship and whatever actions you do on your device will be replicated on your partner's device.
Apart from being used in a long distance relationship, women can use this device while watching VR adult content as it is compatible with videos from VirtualRealPorn.
This was probably the only device that I could say worked well with the adult videos and another one that you could maybe try would be from Kiiroo but this is going to be the best among all.

Guide to choose the right VR headset-
1. Before jumping at the different VR sex toys, let's look a bit into the different VR headsets that you can choose in order to have the right VR experiences with these toys.
Now, the toys and the headset do not have a direct connection, however, if you are investing in a VR sex toy then you might want to choose the best VR headset for Porn.
• Smartphone powered VR headset
If you want to have a smartphone powered VR headset then it makes sense that you invest in the Gear VR or the Daydream VR. These two VR headsets are probably the best premium VR headset for mobile phones.
The Gear VR has a list of compatible phones that it works with so make sure you have one of the Samsung Galaxy series phones before you go ahead and invest in a Gear VR.
Although the Daydream VR has a lit of compatible phones, you can use any phone along with it but you would use the Google Cardboard apps for the Daydream non-compatible phones.
This way you can enjoy adult content on the Daydream VR even though you do not have a phone which is compatible with the VR headset.
• PC VR Headsets
This section includes the popular Oculus Rift and the HTC Vive VR headsets. You just cannot wrong with these two VR headsets as they provide some quality VR experiences that are immersive and interactive.
Using any VR sex toys with these headsets is going to be the best experience you might ever have. Few people ahve said that it is even better than real sex.
So that is how immersive your VR experiences can get with these VR headsets. If you are looking for a headset that would be compatible with your PC or gaming laptop then you should definitely check out the Oculus Rift, HTC Vive or the Windows Mixed Reality VR headsets.
• Standalone VR headsets
These VR headsets have been launched recently and they are non-tethered VR headset where you neither need a PC nor a phone in order to get started with watching adult VR content.
The quality of your VR experience is definitely way better in these stand-alone VR headsets and in the case you want to skip buying a PC VR headset either because you do not have the PC specs or just want a non-tethered VR headset for an immersive experience then Oculus GO is something you should check out.
There are a couple of other standalone VR headsets as well but looking at the Pirce/feature balance, we feel the Oculus GO offers more for the price and it is definitely affordable in comparison to most of the standalone VR headsets including even the PC VR headsets.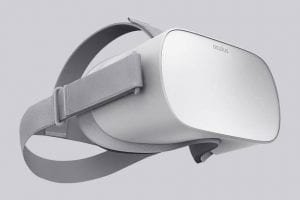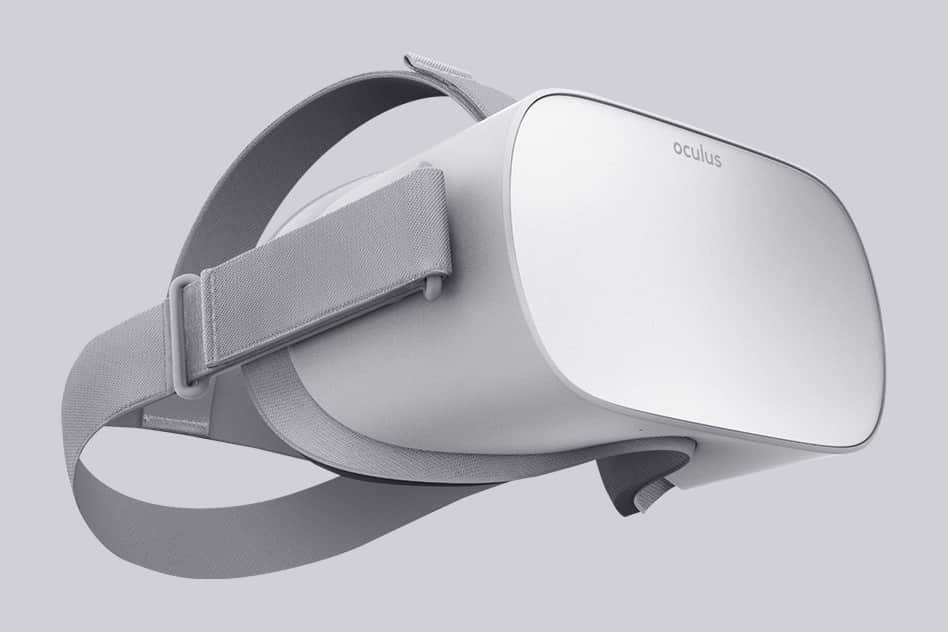 A few points to consider…
While browsing adult content, here are a few things you might want to consider-
1. Close the room where you are watching the content as you do not want anyone to walk into your room while you are enjoying your VR content.
The fact that you might not even be able to see if anyone walks in because you have the headset ON is another great reason to lock the doors.
2. Turn off your phone and any other disturbances, trust me it gets very awkward when you are watching porn in VR and your mom calls. Not something you would appreciate.
If you are expecting an important call, then you might want to reconsider if it is aright time to start your Oculus Go Porn session. The experience just gets less immersive when you take calls or read messages.
3. Make sure you have a premium membership to an adult site. The premium membership to VirtualRealPorn costs around $20 a month which is really affordable considering the quality of VR videos that they offer and the fact that you are paying less than $1 per day to get high-quality adult content.
You even have a trial membership on most of the sites so you can just get started for $1 in most of the cases before you shell money for the monthly membership.
Do let us know what you think about the post and of you have any experiences to share then do so in the comments below!
If you liked the post then do not forget to share it on social media!