An entry level gaming laptop, the Dell Inspiron i7559 763BLK does stand in the competition with other gaming laptops.This review is to help you make a much more informed decision if this laptop is a buy or not. So, without further ado, let's get into the specifications.
Specifications:
Screen Size: 15.6 inches
Screen Resolution: 1920×1080
Processor: 2.3 GHz Core i5 6300HQ
RAM: 8 GB DDR3L SDRAM
Hard Drive: 256 GB SSD
Graphics Coprocessor: NVIDIA GeForce GTX 960M 4GB GDDR5
Series: Inspiron 15 7000 series, 7559
View Price: www.amazon.com
Amazon Ratings: 4.1/5 stars (977 customer reviews)
Display and Design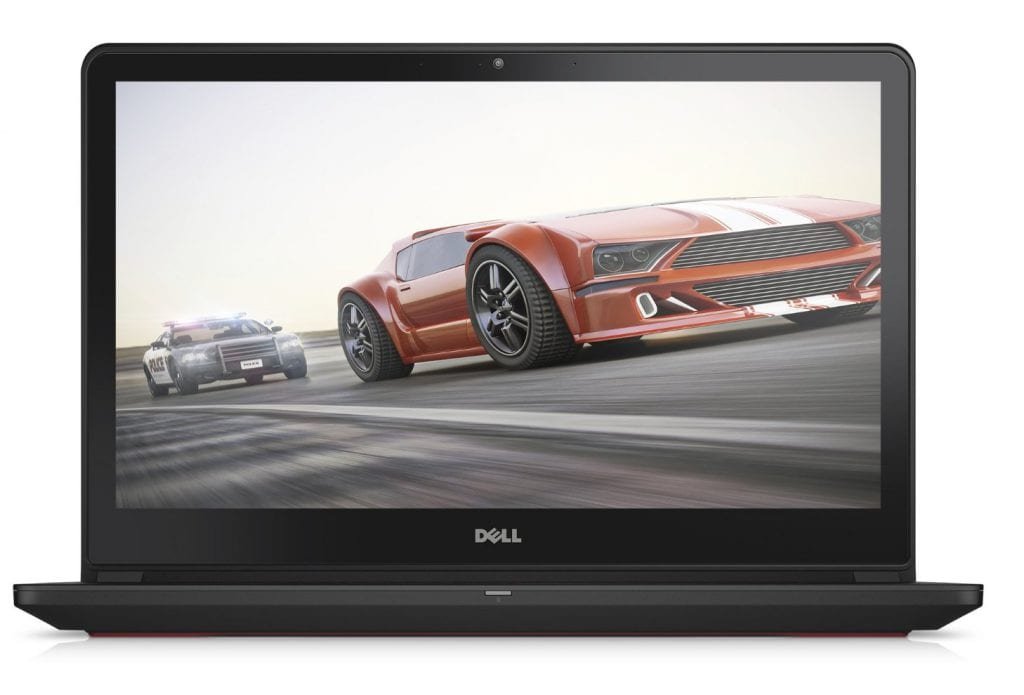 The laptop looks really classy with the Dell logo and the entire matte black finish on the cover of the laptop. I really think this is one laptop which works as both, like a gaming laptop as well as a work laptop.The design is sleek and subtle, they have not gone overboard with anything and is mainly a combination of black and red.
The laptop has a resolution of 1920×1080 with a full HD Matte display. The display is really clear and gives a nice pop of color while you are gaming or watching you favorite TV series. It really gives a nice feel due to its HD quality images.
The design and the display of this laptop are way too good for an entry level gaming laptop, let's move on to the other features.
Keyboard and Touch
The keyboard is backlit which was a little unexpected for a laptop in this range but it does have a backlit keyboard which would let you use the laptop for gaming even in dim lights. The keyboard has the number pad towards the right which I personally found a little annoying because I do like the touchpad center aligned which does not happen once they include the number pad on the right.
The touchpad from Dell are generally really good in quality and I have never found any issues with them. In this laptop, the touchpad is sensitive and accurate. Not many users have found any complaints with the touchpad of this laptop.
Gaming and Graphics
The laptop comes with a NVIDIA GeForce GTX 960M along with a 256 SSD which ensures both great gaming experience and graphics on this laptop. All of the games can be comfortably played on the medium settings of the laptop and most of them can be played on the high settings of the laptop as well. In the ultra settings, most of the games will be not playable due to really low frames per second.
However, in order to play games on high and ultra settings you need to either opt for the Alienware15 or Alienware 17 laptops. For an entry level gaming laptop, this laptop is perfect. If storage is something that is bothering you then you have a slot to insert an HDD in order to expand the storage as well.The graphics are really amazing in the medium settings and the laptop might lag in a few graphics hungry games when it comes to high settings.
Overall, the gameplay experience is good and no major complaints about as the laptop does really well for the price you pay
Audio and Webcam
The audio in this laptop is powered by Waves MaxxAudio Pro which has well-designed speakers and subwoofers so that you can hear every tiny detail of the audio during gameplay.
The audio is exceptionally good and loud which is impressive.The webcam is of 720p quality and you can use it for recording videos or skype or even take pictures.The webcam is clear and gives a really good picture quality.
Battery life and overheating issues
The battery life of this laptop is really good and I always had an issue with the battery life be it any laptop especially the gaming ones, but this laptop lasts for about 3-4 hours when it comes to gaming and on normal usage(like surfing the net) it can last for about more than 4 hours.
The battery life  has to be appreciated because there are more expensive gaming laptops with much worse battery lives. It is powered by two cooling fans, three exhausts, and large vents so that the laptop remains at an optimum temperature. The laptop doesn't heat up too much that it would cause any kind of discomfort.
Ports and Warranty

The ports in the laptop include Media Card Reader (SD, MMC), 3xUSB 3.0, HDMI, Ethernet Jack port, Headphone, Security Lock  and Power adapter port.It does include Bluetooth 4.0 adapter which ensures Bluetooth connectivity in the laptop.
It does include a year Warranty including accidental damage.
Bottomline
I really liked this laptop and for an entry level gaming laptop it is a must buy. If this laptop is your budget and if not for the storage, I do not see any reason why would anyone say no to this laptop. The laptop weighs 7 pounds , so if you want something really light then you may have to reconsider, however on an average a light laptop weighs 4 pounds, so I guess it won't be difficult to manage the extra3 pounds.
It does include Backlit keyboard and has a really good touchpad where many high-end gaming laptops lack. The audio is really good which can only enhance the gaming experience. The battery life is amazing as well since not every gaming laptop gives a battery life of 4 hours.
The laptop does offer good value for money and it is a must buy for someone having their budget in the given price range for an entry level gaming laptop. I would highly recommend this product and in the case of any questions or queries leave them in the comment section below and I would be happy to help.