The Destek VR review is going to be a really useful post for anyone who plans on investing in this VR headset. The Destek VR headset is pretty famous on Amazon and it is one of the best selling VR headsets. However, I have seen similar VR headsets that claim so many features and in reality, they turn out to be simple average gaming mobile VR headset.
If you are interested in getting this VR headset then do so only after reading the full review-
What I liked about the VR headset
1. The VR headset looks a bit like Gear VR and it does have a premium quality built and feels good. The headset has a three-way elastic strap and it sits comfortably on your face. You don't really feel the headset that heavy on your face and it is pretty compact which makes the fit perfect.
2. The headset pops open in the front where you insert your phone in the spring loaded arms of the headset. The phone sizes that fit in the headset varies between 4.5-6 inches which means it is compatible with any iPhone and Android phone having a screen size in that range.
3. The headset has nice padding around the circumference which means that it would fit you better and also avoid any leakage of light inside the VR headset while you are having a VR experience.
4. The headset comes with a remote which you can use in order to interact with the VR world within games. The headset also has a trigger which you can use in case you just want to try out simple Cardboard compatible games initially.
5. You can set the focus by adjusting the distance of the lenses from your eyes and that way you even have a slot to insert your headphones and charger in the case you are out of charge in the middle of your important game.
6. The headset promises you a FOV of 103 degrees which I think really depends on the phone screen size you are using. Hopefully, they mean 103-degree FOV for the maximum phone size that can fit in the headset, however, I feel they should have mentioned what they meant and that way a consumer would be more clear before making the purchase.
What I did not like about the headset
1. You need to buy a remote control with the headset separately. However, there are a few sellers on Amazon selling under the same brand name with remote control, so it really depends on whom you order from. The seller I got it from sold the remote control separately.
2. The headset will result in overheating your phone, which is a common issue and can be found on headsets like Gear VR as well but it is always better to be aware of this issue and safely use gel cooling packs which are cheap and light in weight.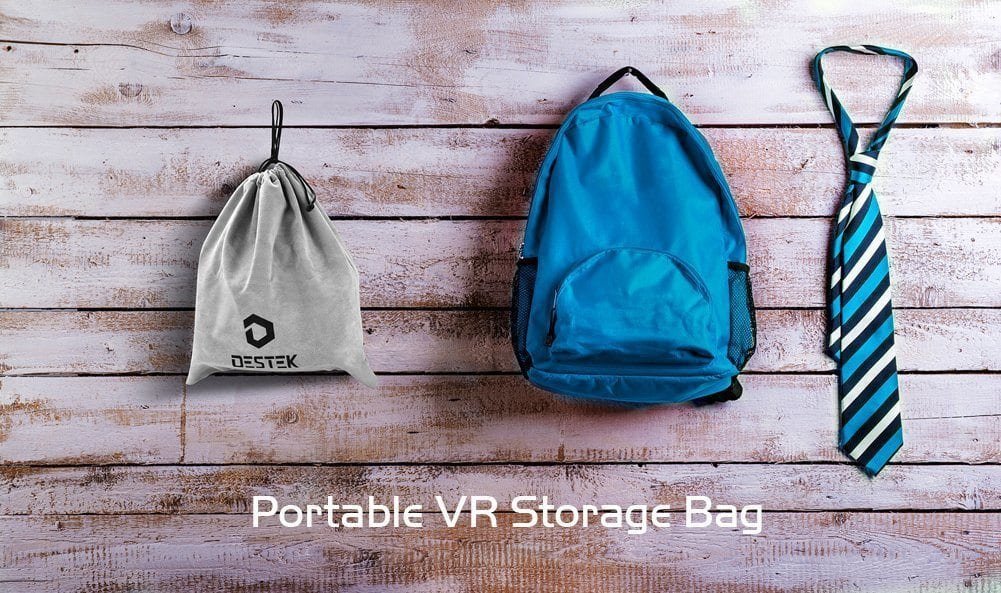 Conclusion
The Destek VR headset is pretty average and if you interested in buying a starter VR headset for just around $25 then you can go for this one. The only problem you might have is the durability and sometimes the focus adjustment might just not be right for you but if you okay to test that out then you can go with these VR headsets.
The other premium VR headset that you can find for double the price or slightly less than that is the Merge VR or the Gear VR. These two VR headsets are long-term investments that you can choose to make if you want a quality VR experience.
If you want to go through more customer reviews, then check out the product on Amazon.
[button link="http://amzn.to/2j3qS1N" newwindow="yes"] View Price[/button]
If you want to share any of your experiences then leave your thoughts in the comments section below!