The new Google Daydream VR 2 is going to be released on October 19, 2017, and you have to agree that there are a few changes in the new VR headset that one should consider.  The VR headset has definitely undergone a makeover when it comes to looks but not a drastic makeover and still, there are a couple of similarities between the two VR Daydream VR headsets.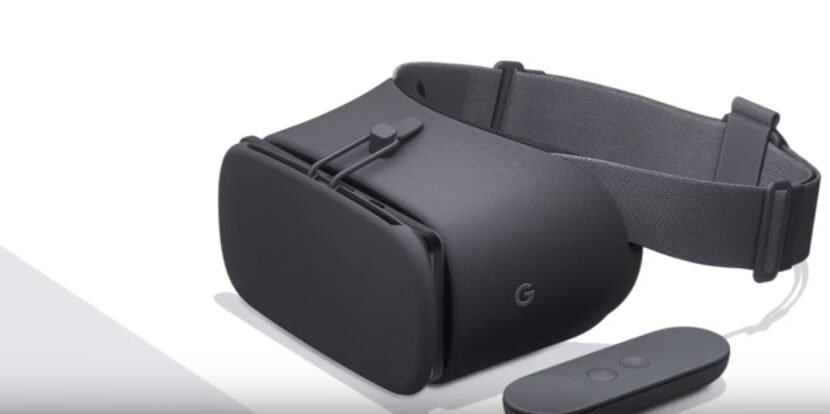 Major Upgrades on the Daydream VR 2
1. Phone Compatibility
One of the major upgrades on the Daydream VR has to be the list of compatible phones. Google has now around 13 Android phones that are compatible with the Daydream VR 2 and it is indeed a pretty good list in just a year. Google claims that they didn't expect to grow so fast and at this rate, Daydream VR might beat the Gear VR on being the best smartphone VR headset.
The list of compatible phones is Pixel, Pixel 2, Galaxy S8 & S8+, Galaxy Note8, LG V30, Moto Z &Z2, ZenFone AR, Mate 9 Pro and Axon 7, Porsche Design Mate 9, Moto Z Force. This way you can have a premium VR experience with the Daydream VR if you own any of these phones or you can even upgrade to these phones in future if you plan on having a good VR headset.
2. Overheating issues
Out of all the problems that were reported in the Google Daydream VR 2016 version, the overheating issue was one of the major ones and that is going to be taken care of in the new version of the Daydream VR. There is a heatsink which would avoid the heating up of your phone within 5 minutes and you would be able to enjoy longer periods of gameplay.
Dealing with this issue would really mean a much better VR headset since even Gear VR has the overheating problem and if the Daydream VR would be able to successfully solve this problem then definitely you can stay in the VR world for a longer period of time and maybe even enjoy your adult content without any interruptions.
3. Feild of View
The Field of View of the new Daydream VR headset is around 10 degrees more which might feel something that the Gear VR has already accomplished but when you compare the new Daydream VR headset to the older version then there definitely would be a visible difference.
The experience in the new Daydream VR is going to be much better and immersive. The Feild of View is a major factor when it comes to deciding how immersive an experience is and in this case, it is definitely doing better than the previous version of the VR headset.
4. Comfort
There were a few problems regarding the comfort with the previous Daydream VR headset and this one here is all in to solve that problem. The new Daydream VR 2 is designed in such a way that it is comfortable for most of the users and hopefully it would even solve the problem of light leakage.
The new version has been tested different people and hence are going to be more comfortable to wear. The headset also comes with a three-way strap so that there is an equal distribution of the weight on the face and you do not feel tired after just wearing it for a couple of minutes.
The new Daydream VR 2 is definitely worth a buy and if you do not own a VR headset then you might want to invest in this new VR headset. The new Daydream VR is priced at $100 and you can pre-order it now or wait for it to release on 19 October.
Do let us know what you think about the new Daydream View in the comments section below!