The Pansonite VR headset has been quite popular on Amazon and looking at the ton of reviews and ratings as good as the Gear VR, I definitely wanted to know if this VR headset is as good as it looks.
The reviews on Amazon is flooded with positive comments and that made me think maybe this VR headset did stand a chance in front of other VR headsets out there, so if you want to know if Pansonite VR headset is worth the investment then do read teh detailed review below!
What I liked about the VR headset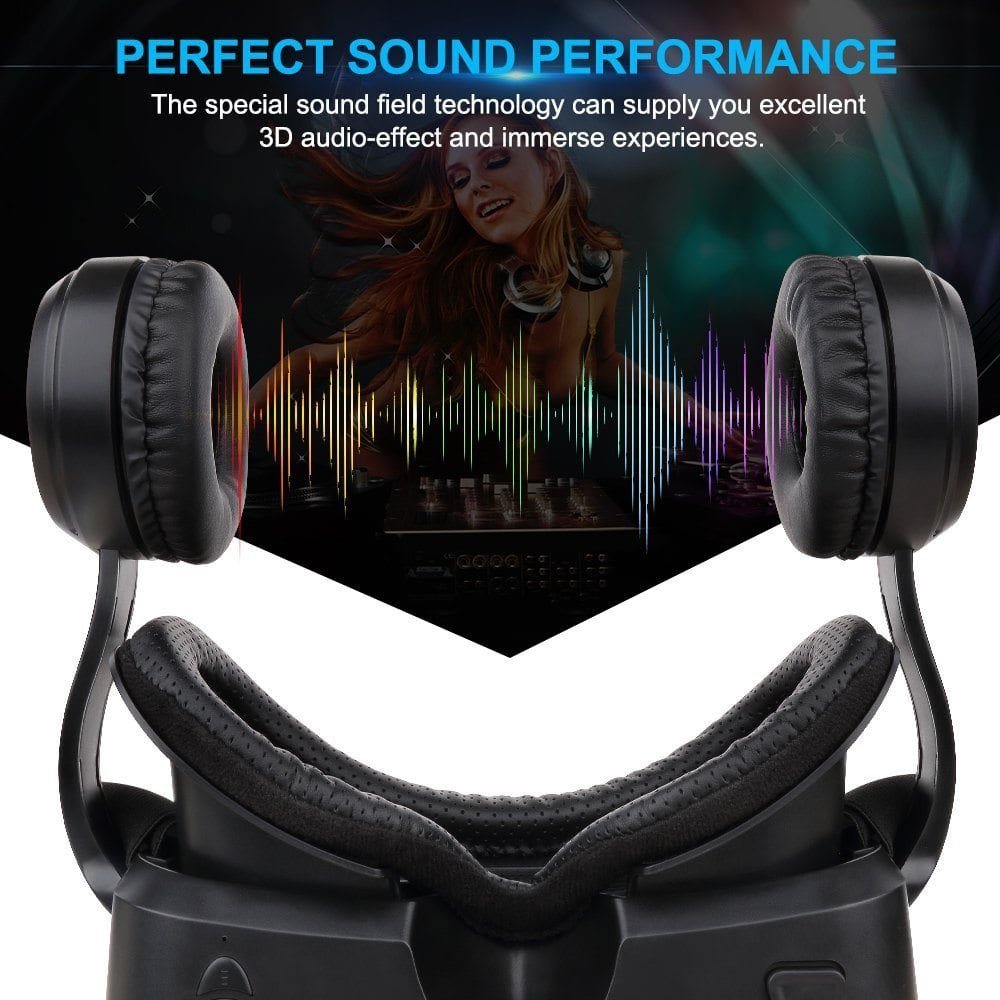 1. The VR headset is pretty comfortable and you can wear it easily with the three-way strap. I did find that the headset is a little heavier in comparison to VR headsets like the Daydream VR.
2. You can change the focus and the IPD on these headsets so that you can have a fine tuning and focus better to see things clearly in VR.
The VR headset apparently has volume controls and comes with a tiny remote that you can use to interact with the VR world.
3. The VR headset has a nice phone compatibility and can fit anything phone with the screen sizes between 4-6 inches.
However, it would be better to use the phone with screen sizes between 5-6 inches in order to have a better FOV, since the FOV really determines the quality of experience in the VR headset.
4. The VR headset has a really nice way of holding onto the phones securely which would ensure that the phone does not fall off from the headset which was the case in a few poorly made VR headsets.
5. The headset comes with volume controls and headphones attached which means that you do not need to have any additional headphones attached to your VR headset and you can easily enjoy most of the games on the VR headset with great sound effects.
What I did not like about the VR headset
1. Well, there are way too many positive reviews about this VR headset on Amazon and that actually made me quite interested in the product but while testing it I realized how the reviews were misleading.
2. The VR headset volume controls get spoiled quite fast and there are more people who have complained about this as well. The headset promises a ton of features but to be honest you do not get much and it is just a basic simple VR headset.
3. Although the focal adjusters are present in the VR headset, I still did not find the quality of VR impressive since the design of the lenses was not great and it could have been much better.
4. The remote control that comes with the VR headset is very small for my hands and I'm already a short person, I do not know how it would be for someone who is tall and the buttons are really not that comfortable or easy to navigate because of the tricky size.
5. The headset will result in overheating your phone, which is a common issue and can be found on headsets like Gear VR as well but it is always better to be aware of this issue and safely use gel cooling packs which are cheap and light in weight.
6. Honestly, for the price point, you can easily get the older version of Gear VR which is way better than any smartphone VR headset, however, you might want to check out the phone compatibility before diving into this VR headset.
Even better is the Merge VR with wider compatibility so in comparison with these headsets the Pansonite does not stand out!
Conclusion
The Pansonite VR headset is a pretty average VR headset and there are no interesting features on it except that you get a remote control.
Although the remote control that you get is pretty useless because of the size and you are going to have to use another Bluetooth controller, LOL.
The headset is priced in the same range as the other premium VR headsets and if you want to really get a good VR headset then I suggest you add another couple of bucks and invest in the Merge VR headset.
This VR headset is good but not great and you are clearly going to see that in your VR experiences.
Coming to the content on these VR headsets, you need to browse through the Google Cardboard apps and you can use those games and apps with this VR headset.
So, the content situation is not that great as well, I wonder why there are so many positive reviews when the headset is average in quality.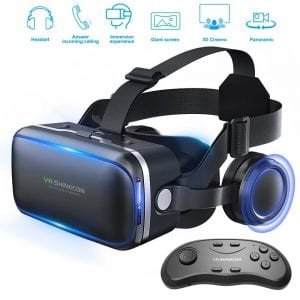 If you have had this headset then let us know what you think in the comments section below!