After writing a couple of reviews, I'm glad that we get to discuss the 5 Free VR Android games that you should try this week. These posts are really interesting since I get to write reviews on 5 VR android games and say how I liked them and I recommend that you should check them out and leave your comments in the comment section down below!
1. Lost in the Kismet
This game is pretty interesting and it is an escape game which involves collecting items and trying to find your way out of the room. The game involves solving puzzles and collecting objects like any other escape room games. It is a pretty interesting short game for VR and has exceptionally good graphics for a Google Cardboard game.
The controls are pretty simple as well. You just need to stare at the objects to pick them making it pretty immersive and eliminating the use of a Bluetooth controller. The entire game is cool to play in VR and even though it is short it does keep you engaged all the time while you are playing it.
The game is pretty interesting and nice to play in VR, although there are quite a few reviews where people have complained that they just could not get the game running on their phones. I did not come across this problem and in the case, you do happen to get into such issues, try uninstalling the app and downloading it again.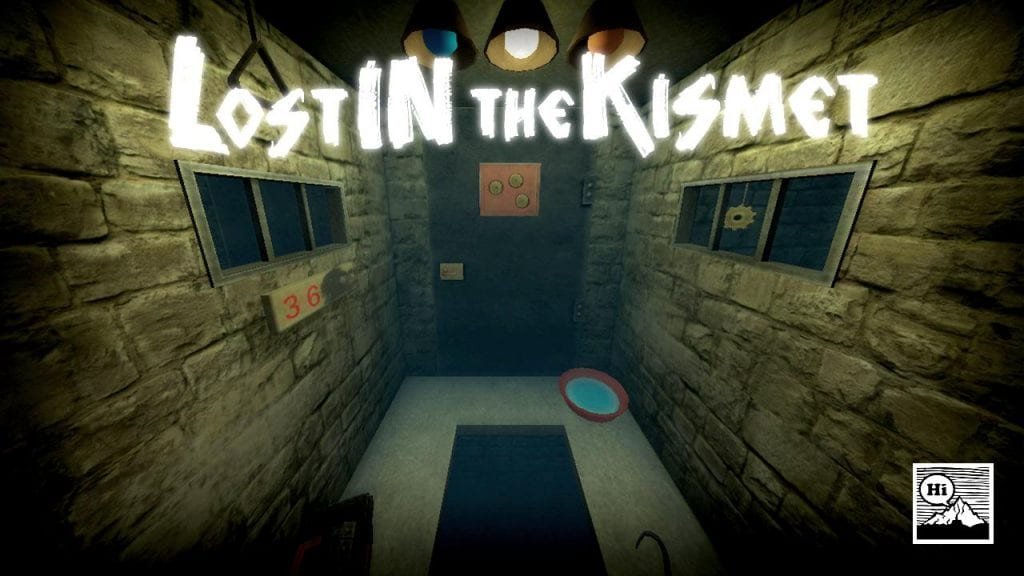 2. Mockingjay VR
I was excited about this game but it turned out the other way round. The game was boring and yes it does get stuck at a few scenes due to which I need to close the entire app and start it again. I think the developers could have done a way better job at making this game.
When I first started playing it got so boring within a few seconds and along with the lag, I just quit hoping anything good from the game. Hope the errors are fixed since it really can be made into a good game and it obviously does have a lot of fan following from the movie itself.
I did see it coming from the ratings and the reviews but being a fan of the movie myself, I really wanted to try out the game. The game is really not that good in VR and even the graphics is not that great. It is better to just leave off the game for a while until it gets fixed and let's move on to the other games in the list which would make us feel better about Virtual Reality, LOL.
3. Gods Of Egypt
This is an action game in VR with a relatively amazing graphics. In this game, you would be fighting gods, yourself playing the role of Horus, the god of the sky. Your opponents would be the other evil gods and their army of weird looking creatures.
If you like an adventure game then this game is pretty good and the only reason I choose to play the game was the immersive graphics experience. The game is pretty short and is inspired from the movie Gods of Egypt. It is an amazing game with a great gameplay although it would just last for around 45 minutes.
The game was pretty average with good graphics and an immersive VR experience. You should try this game because it does give you a nice VR experience and it is pretty good in comparison with the other free VR games that you can find online for your Android phone.
4. Stalk VR- Survival Game
As the name of the game suggests, Stalk VR is a survival horror game where all you need to do is shoot the creatures coming at you in order to survive. The game does have the creepy and scary environment where do you feel a little bit scared and the creatures coming at you just adds to the entire spooky feeling.
The game is pretty interesting because I do have a weird liking towards first person shooter games and this one has the element of horror added to it! The game does have quite a detailed graphics and it looks really cool on the premium VR headsets.
You have a global leaderboard where you can see the top scores and learn who actually survived longer. It is a pretty fun game and you would have a whole new experience playing such games in VR. It is one of the best VR games that I have played and I would surely recommend that you try it out!
5. VR Tunnel Race
Tunnel Race is one of the most beautiful games in VR. The tunnels are so beautiful and vibrant and yes, you are racing inside these tunnels. Your speed is set and all you need to do is just glide along the tunnel in VR and experience the amazing.
I can bet that most of us would like this game because this is one of those few free games that actually seems interesting although it can get a little boring after a while, but yes, it is addictive and you do like the colorful tunnels and you could even change the theme of the tunnels to experience different color combination.
The game is amazing and the experience is one of a kind. DO try out the game VR tunnel and let me know what you guys think about it. In the case you want me to review some game the next time then leave your recommendation in the comment section below.
If you liked the post then don't forget to share it on social media.