VR porn is pretty much a thing now, and if you haven't yet tried it then you are missing out on a lot. If you are just getting started, you might wonder which is the best VR headset for porn.
The choice of VR headset depends a lot on your budget and the device you wish to use in order to watch adult content.
But here's the best part:
With amazing premium websites like BadoinkVR, VirtualRealPorn, and VRBangers that give you amazing 3D 360-degree quality videos, your porn-watching experience just got better.
You can get started for $1 with a website like BadoinkVR, and the video quality is so amazing with all the VR headsets. It is probably one of the best websites in VR that would give you a very lifelike experience.
If you plan on using your computer then you might go for devices like HTC Vive, and Oculus Rift and if you want to watch it on your phone then you can go for the mobile VR headsets that are light and portable.
Then there are the Windows Mixed Reality headsets which give you the feel of the premium VR headsets like Oculus Rift and Vive without making you shell out a ton of money.
Honestly, had these VR headsets been released earlier, I would have got them as they are affordable and give you a similar gaming experience. Let's look into all these VR headsets in detail and see which is best for watching VR porn.
How to choose the best VR headset?
Before jumping into the different types of VR headsets that we have, let's look at a few details that you should probably be looking at if you want to have an immersive VR experience.
This guide will help you narrow your choices and select the perfect VR headset.
• Mobile VR headset
This is probably the first question that should come to your mind, do you want a mobile VR headset, PC VR headset or a standalone?
If you are looking to watch VR porn on your mobile phones then you should look at the smartphone VR headsets. The best mobile VR headset is Gear VR and if you have a Gear VR compatible phone then you are all set.
However, if you do not have a Gear VR compatible Phone then you probably need to find a premium headset that would work well with your phone.
Depending on your phone size, you can go for any of the VR headsets mentioned below. There are several premium VR headsets that we recommend in the beginning so keep on reading to know more about them.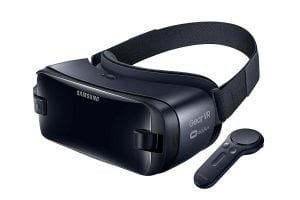 • PC Virtual Reality Headset
Another aspect could be, if you want a PC VR headset, in order to get a PC VR headset, you might want to check the specifications of your Laptop or PC and see if it meets the minimum requirements for the VR headset.
The three typical PC VR headsets are the HTC Vive, Oculus Rift, and the new Windows Mixed Reality VR headset.
There is a lot to choose from in this section, and you can definitely find something that would fit your needs the best.
For watching porn, the Vive and Rift are one of the best options as they would give you a  high-quality VR experience that is extremely immersive and interactive.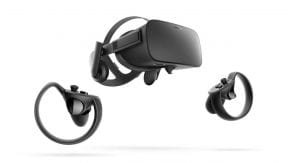 • PlayStation 4
Another way to enjoy a VR experience would be with PlayStation VR. If you have a PS4, then you should go for the PlayStation VR, as it gives you a great VR experience.
The PlayStation VR is a go-to VR headset for PS4 owners, and this is probably the most used VR headset to watch adult content. It is worth investing your money in the PSVR.
It does have a good resolution, FOV, and other aspects that make it easier to use than the other headsets.
• Resolution of the VR headset
Once you are aware of your options and your inclination, you might want to look into each VR headset's resolution.
The resolution of the Vive and HTC Vive Pro is the best, however, other VR headsets are not far behind. The only VR headsets where you might feel that the resolution is a bit disturbing are the smartphone-based VR headset.
The Merge VR headset is good but not great. It does make the videos look slightly burry and to be honest, I rather watch the video on Daydream VR than go for Merge VR.
The PC VR headsets have amazing resolution and that is the reason most of people like to watch adult content on them.
The experience is totally amazing and you would not want to remove the headset once you get started with watching your video collection.
• Field of View
The Field of View is the area that you can see inside the VR headset. Basically, the more the FOV, the better your VR experience.
The Field of view is not that great on the smartphone VR headset, and in those VR headsets, the experience depends on the size of the phone and the resolution of the phone screen.
On the other hand, the VR headsets like Oculus Rift and HTC Vive have an amazing FOV.
The FOV for almost every PC Virtual Reality headset is much better than that of mobile VR headsets.
Usually, Gear VR and Daydream VR have a better FOV in comparison to most of the other mobile VR headsets and that is the reason they are probably one of the best mobile VR headsets that we have and are definitely here to stay.
•Price/Feature Balance
The price point is quite important for many people who plan on investing their money in VR headsets.
Well, luckily we have VR headsets ranging from $29.99 to $699 so you can choose any one of them depending on your budget.
The price/feature balance for most of the VR headsets that we have mentioned in the list is pretty good and you are definitely not going to be disappointed with what you get for the given price point.
The features might be a little sloppy on the cheap VR headsets but as you move towards the headsets with a larger price tag, the features get better.
After the massive price drop, the Oculus Rift is something I would personally recommend to anyone who wants to get into the premium VR world.
At the end of the day, the choice is totally yours and if you want to go with the mobile VR headset then we would definitely recommend Gear VR.
Mobile VR headsets
1. Samsung Gear VR
Well, this VR headset has to be the first one in the recommendations as it is probably one of the best VR headsets from the time of release and if you have a Gear VR compatible phone then you should definitely go and get this VR headset without giving any second thoughts.
The VR headset has an amazing resolution and a FOV of 101 degrees which is probably the highest for any smartphone powered VR headset.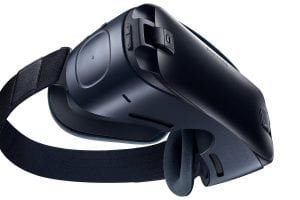 This is one of the major reasons that will make you love this VR headset and watching adult content on the Gear VR is going to be one of the most immersive experiences with your phone.
The headset is reasonably priced; after discounts, you can get it at an affordable price on Amazon. Do check it out and let us know what you think in the comments section below!
2. Homdio V2 Headset
Homido came with a newer version of their VR headset and it could not get any better.
This VR headset is better than the Merge VR which is another premium VR headset but the fact that the resolution in the Merge is not as good is a bummer.
The Homdio V2 is apparently one of the best smartphone VR headsets that are compatible with any phone.
If you are looking for a VR headset that would just be compatible with your Android phone or iPhone.
So, in case you do not have a Gear VR compatible phone then the Homido V2 is probably one of the best choices that you have to watch immersive VR adult content.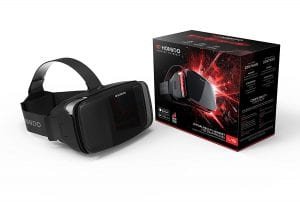 3. Daydream VR
Daydream VR does have a few compatible Android phones on its list, so it happens to have them then you can definitely get this VR headset to get started with watching adult content.
However, the daydream works with other phones as well but you just can't use it to play Daydream dedicated apps and games.
The google cardboard games and apps can still be used which isn't that bad for someone looking for a premium VR headset.
You should be able to watch adult content on this VR headset as well, so in the case you are wondering if you can use it with your iPhone or a phone that is not Daydream Compatible, the answer is, YES, you can.
The only exception being that the Daydream dedicated games and apps would not work on the phone which might not be a major disadvantage for someone who wants to get this VR headset to watch VR Porn.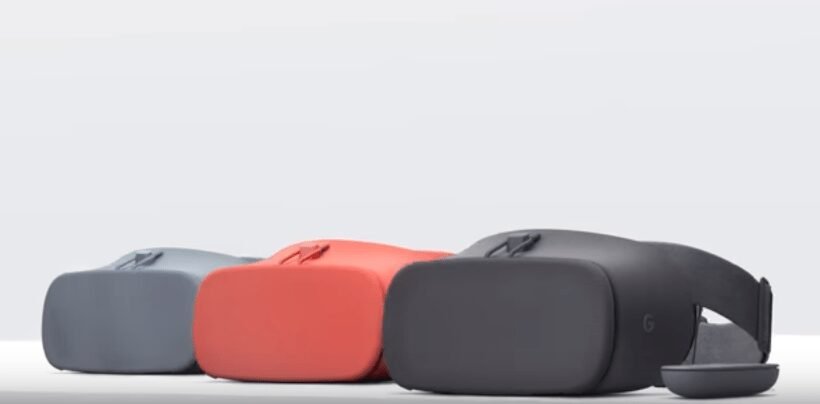 Other VR headsets
Now moving on to the whole set of PC VR headsets that are available which includes the Oculus Rift, HTC Vive, Playstation VR and the Windows Mixed Reality headsets from companies like HP, Acer, Dell, Asus, and Lenovo.
These VR headsets can be used to watch adult content and the experience is going to be way better than any other mobile VR headsets.
The VR experience is going to be extremely immersive so if you are looking for a high-resolution immersive VR experience then keep on reading to know which VR headset you should invest in.
Oculus Quest
Oculus Quest is a standalone VR headset and since it is a recent release, there
Oculus Rift
Oculus Rift is one of the popular VR headsets when it comes to watching porn and probably one of the best high-resolution VR headsets.
You can be assured that the experience with this VR headset is going to be nothing but immersive as the resolution and FOV on the VR headset is pretty great.
The headset comes with touch controllers which help you interact in the video and if you are looking for a full HD experience in VR then you might want to look a bit further from the mobile VR headsets and give the Oculus Rift a go.
With the massive decrease in the price, the Oculus Rift is available at much more affordable rates to everyone. However, make sure you have the PC specs that are needed for you to run the Rift on your computer.
HTC Vive
If you want to step up and take the VR game a bit higher then you should definitely go for the HTC Vive. The Vive costs a bit more than the Rift but it is definitely worth every penny.
The Vive is worth investing if you plan on playing games on this VR headset as well.
The headset is amazing when it comes to giving realistic VR experiences and if you want to read a detailed guide on how to watch porn on Vive then you can definitely read one of our previous posts.
The Vive is the best VR headset when it comes to touch, controls and the entire VR experience.
It helps in giving an immersive VR experience and makes your VR world interactive with the help of the controllers which is similar to the touch controllers of the Oculus Rift
PlayStation VR
The PlayStation VR headset works with the PS4 and if you already own a PS4, then this is the VR headset for you.
The prices of the PSVR bundle has dropped since the time of release, making this VR headset more affordable.
Initially, it was difficult to watch the 3D 360-degree videos with this VR headset but now there are apps and ways to watch them which makes the experience of watching porn much better.
The 3D videos give you a nice interactive experience and you feel like you are inside the video as one of the performers.
That said, the PlayStation VR is a pretty good VR headset to enjoy your adult content and if you own thePS4 then it is a perfect fit for you.

RELATED POST: How to Watch porn on PSVR
Windows Mixed Reality Headset
Windows Mixed Reality Headset is more like an ecosystem where you have VR headsets from Asus, Lenovo, HP, Acer, and Dell. These headsets are the most affordable PC VR Headsets and come with amazing quality.
So if you want to enjoy a VR experience that is better than the mobile VR headset in an affordable range then you should definitely check out these headsets on Amazon.
These headsets are also compatible with the games on Steam making them a really good investment.
Watching adult content on these headsets is easy as well and for a detailed discussion of that read the mentioned post below.
So, before you get into choosing any of the VR headsets, make sure you are clear on what you are expecting from a VR headset.
If you want a completely premium immersive experience then choosing the Oculus Rift or the HTC Vive is an ideal option.
However, if you want to try it out for the first time and see how the VR world works then you can go for the mobile VR headsets.
The only difference between the two types of the VR headset is the resolution and the quality of the VR experience.
In the case you have any further questions, leave them in the comments section below and we would be happy to help.