If you like watching Porn but haven't tried out VR headsets, then you are missing out on a world of pleasure and excitement.
A good VR headset can transform your pleasure to a real-time sensual explosion, and it will keep you wanting more.
There is an extensive library of virtual porn to enjoy, and if you must keep your experience as crazy as you like, then you should give the VR headsets a shot. It's that simple.
While some VR headsets will blow your mind, some will leave wondering why they even existed in the first place. To make the most of virtual reality Pornography, you'll need the mind-blowing ones.
And this is what this article is about – to guide you through each best VR headset for porn.
That brings us to the all-important question:
What is the Best VR Headset for Porn?
This is an important decision you'll have to make on your VR pleasure quest, and I completely understand that.
So we'll help by making the decision more comfortable for you as this post would explain everything about different VR headsets and how amazing they are when it comes to watching adult content.
By the end of this post, you'll be able to streamline your options and choose the one that suits you most.
While there are many VR headsets available, only a few stand out when it comes to watching porn. I like headsets with higher resolution and the ones that are standalone headsets so that you can move around while watching your videos.
So, the best headsets for watching adult content are-
1. Oculus Quest
Oculus Quest is probably one of the best VR headsets out there. Quest is a standalone headset that comes with specs that would blow your mind.
It is like an amped-up version of the Oculus Go. The Oculus Go in itself was good but the Quest along with its touch controllers and six degrees of freedom just steals the show.
There is so much to this headset from the specs to the quality of VR everything is just perfect. Oculus Quest is a headset that can make any experience immersive.
It is a standalone headset so you do not need to connect the headset with a PC or a phone. You are just going to wear the headset and get started with your VR experience.
It does not have any wires which makes moving around wearing the headset so much easier and the passthrough feature helps you view your surroundings even while you have the headset ON.
Using the headset is a dream and if you are using it to watch VR Porn then you are not going to regret your buying decision one bit as everything about the headset is excellent.
You have a full tracking positional controllers that are very comfortable and you can easily wear the headset for hours without having any issues. The battery life is about 2-3 hours which is great for a standalone headset of this caliber.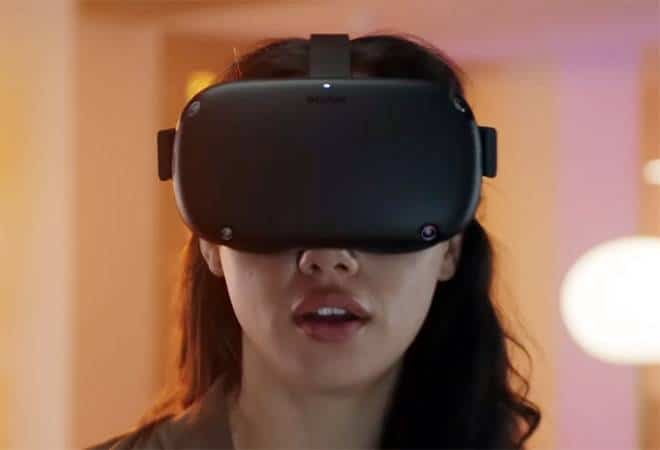 If you are buying the headset to only watch VR Porn then you can go ahead and invest in the Quest since the VR Porn experience on this headset is completely worth it.
You can even use it to watch movies, play games and view some VR experiences. With the two touch controllers included with the headset, the experience only gets more immersive and interactive.
Do take a look at the quest as it can be THE headset that you are looking for to watch VR Porn.
2. Lenovo Mirage Solo
Lenovo Mirage Solo is a standalone headset by Lenovo meaning that you do not require a PC to run the headset. The headset comes with a controller that is pretty similar to the one that you find on the Oculus Go.
The headset comes with an inbuilt processing system and that helps you play games right off the headset. The headset is pretty comfortable to wear, making it ideal for moving watching or long gaming periods.
The headset comes with 64GB of internal storage and an expandable memory of 256 GB. The battery life on the headset is 2.5 hours which is pretty good enough since I can never wear a headset for more than an hour straight.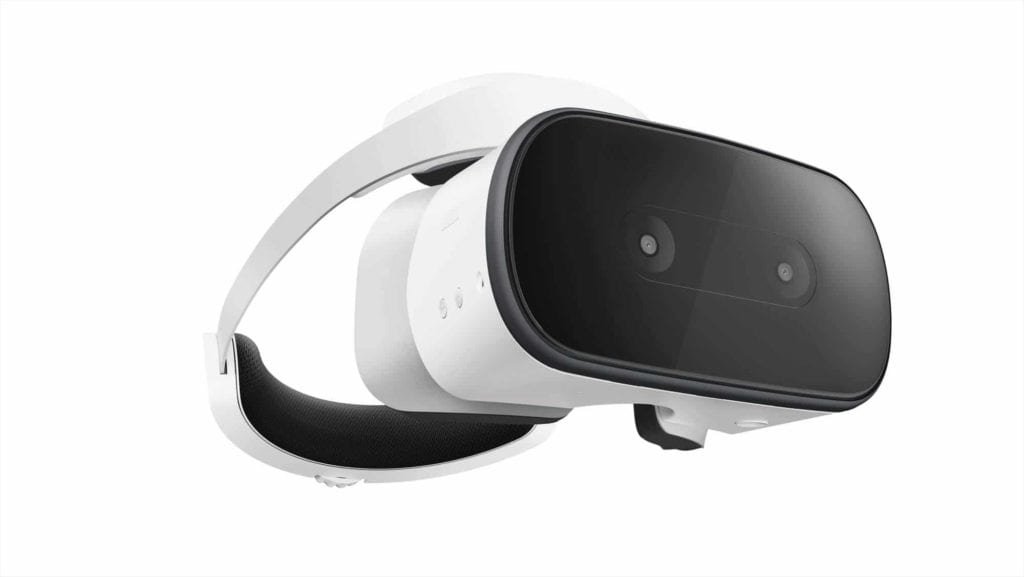 Most of the VR adult videos are an hour-long or somewhat in that range. Therefore it is important that you divide your time in a way that you do not wear any headset for really long periods of time.
This headset is perfect for watching aVR Porn hence it makes it top on the list. The headset does not come with 6DoF and that can be a downside for some but since you are just watching porn, it should not be a deal-breaker.
Since the Lenovo Mirage Solo and the Oculus Quest are wireless standalone headsets, you can easily pair them up with a sex toy that would make your experience interactive.
You would actually feel like you are in the video, making the entire experience so immersive. Some of the famous sex toys that work very well in automatic modes are KIIROO Onyx 2 and the Fleshlight Launch.
They even have a feature that enables you to sync these sex toys with the video that you are viewing but as of now, that is limited to mobile VR Headsets. Even then you can make sure of the automatic modes on this headset.
3. HTC Vive Focus Plus
HTC Vive Focus Plus is another standalone headset which has some amazing specs along with two tracking controllers with 6DoF. This makes the headset similar to the Oculus Quest.
The headset has some amazing features like high resolution and has an excellent fit and comfort. The headset is better than the Mirage Solo, Oculus Go, and the Vive Focus because it gives you 6 DoF which makes the VR experience more interactive and immersive.
The headset comes with some amazing games and apps as well so you can use the headset to watch movies, enjoy some VR experiences rather than just stick to watching VR Porn.
The headset is wireless making it an ideal option for watching porn. You do not have to connect to any PC or smartphone, making it so easy to move around while you enjoy your VR journey.
The refresh rate on the headset is about 75 Hz which is pretty similar to refresh rates on most of the standalone headsets. The higher the refresh rate, the better would be the frame rate and there is a lesser chance of you having motion sickness while in VR.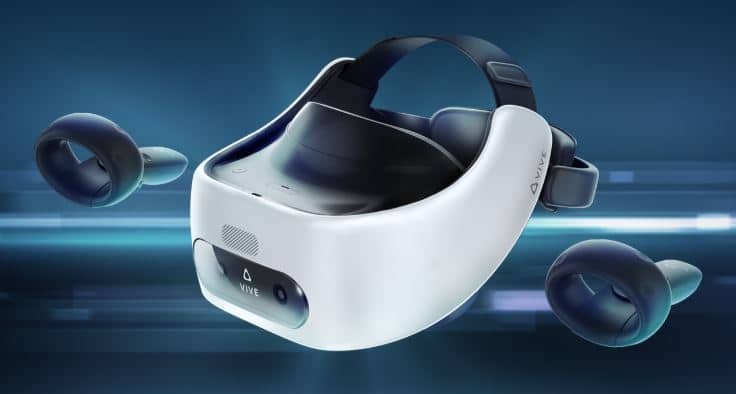 The only VR headset that has the highest refresh rate is the Valve Index and we would discuss it later in this post. But if you are looking for a headset with the best refresh rate then you should head over to Valve Index mentioned in this post right now!
The battery life on the headset is about 3 hours and you get that with 30 minutes of charging. Although it depends on how you are using the headset.
If you are playing a game that is graphics heavy then the battery life might come around 2 hours which is again decent in comparison to other standalone headsets.
Overall, the HTC Vive Focus Plus is a pretty good headset for watching Porn and you get an immersive VR experience with it. If you are interested in this headset, then do check out the best deals on it and let us know what you think in the comments below!
4. Oculus Rift S
The Oculus Rift S is a headset that is an amped version of the Oculus Rift that shook the VR world a few years back. Oculus Rift was one of the major headsets and this one is just better than its predecessor in so many ways.
The headset comes with an inside out tracking and two touch controllers. The inside out tracking reduces the wires on the headset, so where you just had multiple wires on the headset, you just end up having a single wire that is used to connect the headset with the PC.
The controllers run with AA batteries and that makes the movement of your hands much easier. The controllers are receptive and they make the entire VR experience extremely immersive.
If you plan on watching VR Porn with this headset, then you are not going to be disappointed as there is so much that you can explore.
There is a new passthrough+ feature that enables you to view your surroundings through the camera on the headset so that you do not need to remove the headset, every time you want to view your surroundings.
Oculus Rift S needs a compatible PC and it is not a standalone headset. Make sure you have a computer that would work with this headset before you go ahead and make the purchase.
You can get a VR ready laptop for as low as $1000 ao that should not be an issue. If you are building a PC then it would cost you even less than that so it is not going to be as expensive as you might think to get a PC that is compatible with the Rift S.
Overall, the Oculus Rift S is an excellent option when it comes to gaming and watching VR porn content. You can go ahead and get this headset without any second thoughts as you are going to love the quality of VR.
5. Oculus Go
Oculus Go is the first standalone headset that was released by Facebook. This headset clearly changed the entire game by bringing some quality VR experience at the entry-level.
The headset is wireless and you can wear it and roam around freely you like since you are not tethered to a PC like the Oculus Rift S or the Vive Cosmos.
Of course, there is a difference in the specs of this headset and the Rift S but for a standalone headset, it is a pretty good option. The Oculus Go comes with a single remote controller like the daydream headset.
It is affordable in comparison to most of the headsets in the list and if you want an affordable VR headset only to watch porn then you should definitely consider the Go.
It comes with a controller and 3 DoF which is a setback considering the Oculus Quest and the Vive focus have 6 DoF. However, one should consider the fact that the Oculus was released before all these headsets and it is still marked at an affordable price.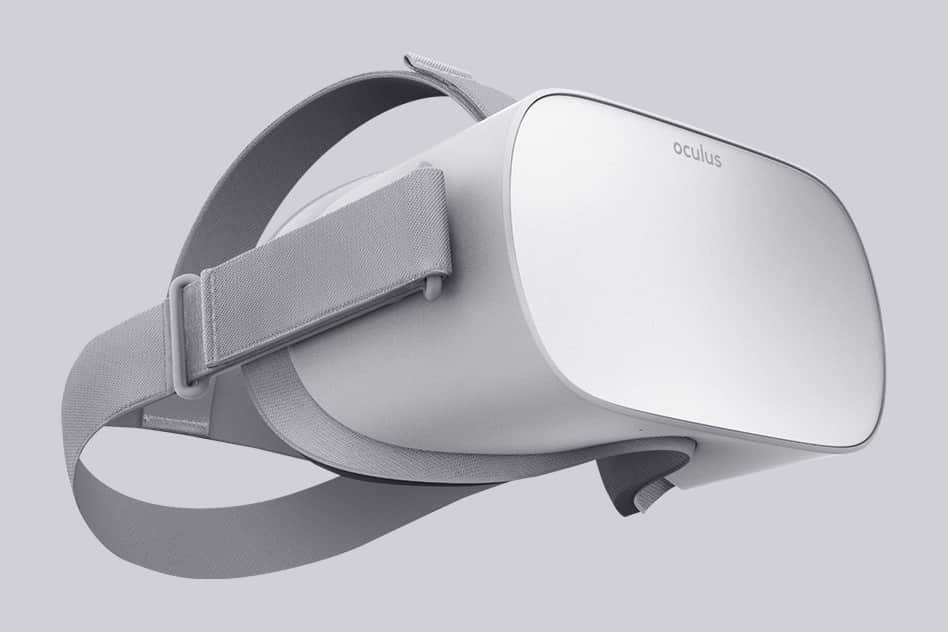 This headset is good at the entry VR level as the VR experiences are pretty great and not as bad as the ones on the mobile-powered VR headset.
The headset comes with a battery life of 1.5-2 hours which again is not great but not bad as well. The headset has two internal memory storage options, one of them being 32 GB and the other one being 64GB.
Overall, the headset is a nice standalone headset and if you are looking for something affordable that would also give you an immersive VR porn watching experience then do check out this headset and let us know what you think about it in the comments below!
6. HTC Vive Focus
The HTC Vive Focus is a portable VR headset and is a standalone headset. The headset comes with a remote controller, and the headset is similar to the Oculus Go.
The Vive Focus Plus is an amped-up version of this headset where you get the 6 DoF. This one from Vive has only 3 DoF but it is still good enough to watch VR Porn videos.
In order to have a great VR Porn watching experience, all that you need is a headset with an amazing resolution and a controller so that you can interact with the VR environment.
The Vive Focus has both and the resolution of the headset is excellent. The headset is even comfortable which makes the Vive Focus suitable for long gaming sessions.
Apart from just using it to watch VR porn, you can also use it to play games. Since it is a standalone headset, you are going to love the fact that you can move around while playing games or watching movies on the headset.
The headset has everything that you need to get started with watching VR Porn and if you are someone who wants to have the best VR Porn experience then you cannot go wrong with a Vive headset.
The headset comes with a battery life of about 2-3 hours which is great but you can find some dip in the battery life when used extensively. The battery life is similar to what you see with most of the headsets out there, so you just cannot go wrong with it.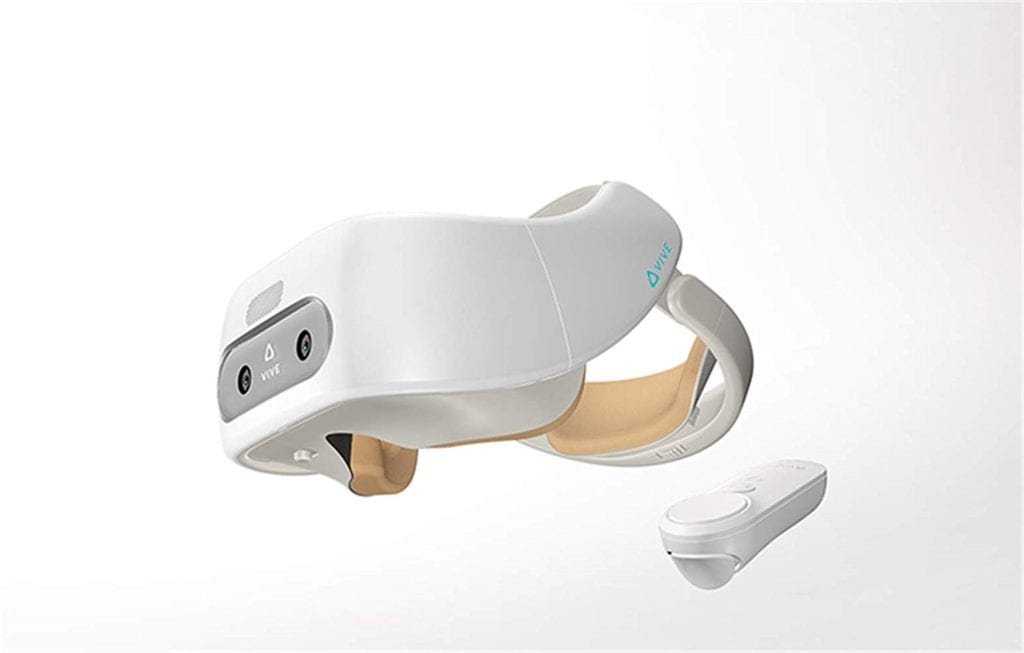 Although you might have to download videos and store them in the headset memory which can be a hassle since the memory is limited on these headsets.
It is still going to work well for someone who does not want to invest in a PC with beefy specs. Do check out the HTC Vive Focus and let us know what you think in the comments below!
7. HTC Vive
The HTC Vive is a reliable VR headset and many would already own this headset but as of now you have the Vive Cosmos
And if you love realism, near-real actions, and movement, this is the headset to go for.
Nobody likes to just sit and look. Everyone wants to be involved in VR. And this headset allows you to have a personal VR experience.
You have the chance of moving to whatever corner of the room that suits your play style. As this headset gives you a dedicated room-scale area of play.
You can sit, stand or walk around the room. A perfect way to go berserk and live all your sexual fantasies, right in your room.
It features a chaperone that tells you your boundary, as you play. You won't miss anything.
8. Samsung Odyssey
Glide into the virtual world and experience pleasure like no other with this headset.
The Samsung Odyssey is a built-in AKG headset that does not tilt, no matter how you much the pleasure moves you. Imbued with a rich 360 degrees of spatial sound, no one can sneak up from behind you, without you noticing.
It is a PC headset, so make sure that you have a compatible system before you go ahead and invest in this one here. The headset comes with an inbuilt microphone, that enables you to interact without clutters.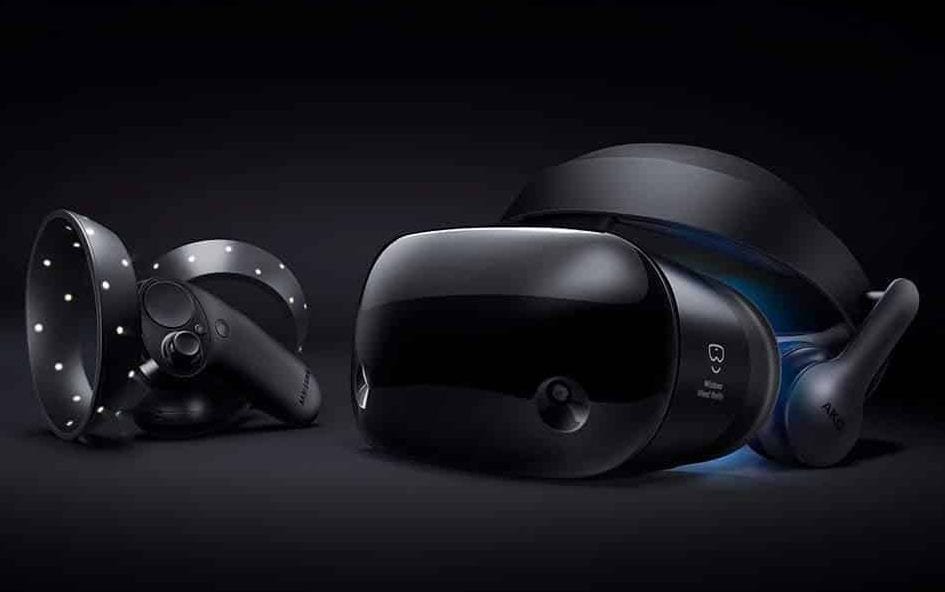 The VR quality on this headset is pretty good and it is so much better than the other mixed reality headsets. You can easily watch Porn on this headset and if you include a Fleshlight Launch then the experience gets immersive.
9. PlayStation VR Headset
This PSVR headset features a whole new dimension in virtual pornography. It's the best way to "be there" while you keep seeing it.
Stay connected to the virtual world with the expansive 5.7 OLED 1080p display that runs at up to 120 frames per second. Engineered to be balanced, easily adjustable and comfortable.
It is so convenient that you'll feel like it's not there, yet it gives you a nice pleasurable experience. It keeps you free from any distraction and the two Move controllers ensure that you have an interactive VR experience.
The LED camera and tracking system capture all movements in the virtual space and makes them feel so natural.
Its 3D audio allows you to hear sounds from all directions. You will also be able to judge the distance of the sound from you. It's easy to use, just plug in the PSVR and its camera and you are good to go.
10. Gear VR
Do you love to plunge in fully and totally into the world of virtual reality porn?
The Gear VR is the way to go. You can watch 360-degree porn videos with the help of your phone. You need a Gear VR compatible phone and the headset itself just to get started with watching some VR adult content.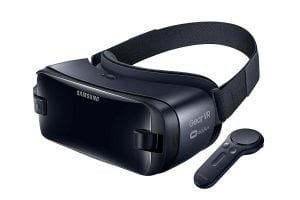 You can wear it comfortably. Its soft head strap and will relieve pressure on your face and nose.Its lens is lightweight, and you won't be distracted by it, while you concentrate on your pleasure.
It has a wide field of view that gets you into the action, instead of leaving you out as an onlooker.
11. Acer VR
It's a world of limitless possibilities; the Acer VR headset shows just that.
Do want to have a riveting virtual Porn experience? The Acer VR headset blends virtual and physical worlds. And these catapults you to a whole different world, where you will experience phenomenal stimulation and excitement.
This isn't just virtual reality; it is a mixed reality. A hybrid of virtual and augmented reality. Something to send you to a realm you will never forget.
This device is built for your comfort and freedom of movement.
It features a secure tracking system that doesn't restrict you in one spot. And the virtual movements feel so real.
It's easy to set up. You don't need any form of hassles to set this device up. Just involves plugging in, check your PC and here you go.
Has an adjustable headband that you can lift off easily, and get back to pleasure as succinctly as you want.
Conclusion
These are the best VR headsets in 2019 for watching Porn. The Oculus Quest has to be my favorite since it has got better visual resolution, and on top of that, you have better features that help you enjoy your immersive experience.
The experience is realistic that you would feel like never removing your VR headset and you are going to enjoy every aspect of VR thoroughly.
I feel that watch adult content is so much better in VR than it would be in 2D. You get to have lots of fun and at the same time, you can have some really nice interactive experience.
To have an even better interactive porn experience, I would suggest that you use sex toys like the KIIROO Onyx2 or the Fleshlight Launch.
These sex toys can really help you feel like you are in the action. You can sync them with the porn videos as well and that would help make the experience even more realistic.
If you have never heard about these toys then check out the  Fleshlight Launch and the KIIROO Onyx 2 and let us know what you think about them in the comments below!
If you liked the post then do not forget to share it on social media!