Since we are all stuck at home, what better way to spend the extra time that we have than to play your favorite games? Here we have a list of the best Zombie Games on Oculus Quest.
More and more developers have been adjusting their gameplays to cater to virtual reality users. Some of the best games that we have grown up to are now available in VR.
Zombie games are one of the top genres of games in the market right now. It is always satisfying to blow the brains out of a lifeless yet trying-to-be-alive body with guns and bombs.
It might not appeal to everyone, but zombie games are truly one of the most entertaining forms of games. Now, we can enjoy them since they have become so immersive and interactive.
Even when you play zombie games on your PC, you will still have the observation and the fear that gives you adrenaline once a wave starts to approach and gather around you.
Now you can really feel that you are in the game and are facing the zombies yourself. The addition of zombie games to virtual reality only brings us a good idea of what the future will be.
It is really entertaining, and since developers have been making efforts to make their games more visually appealing, the games are just on another level (pun intended).
So here, we have our top picks for the best zombie games that you can play on your Oculus Quest. If you want to play a game that will get you entertained with a little bit of a jumpscare, then these are perfect for you.
1. Half-Life Alyx
With Valve's recent return to the gaming industry, they went back in with a huge announcement releasing the new game Half-Life Alyx that surely called the attention of all gamers.
The Half-Life game saga continues with this newer and more immersive game that allows the players to save the planet from zombies and other creatures as well as from the government.
Half-Life has been anticipated by many gamers and it is not surprising that Valve went straight to virtual reality when they released the newest version of the game in public.
This game has one of the best graphics and animation in the industry. It features well-detailed surroundings with immersive sounds that keep you on your toes when playing the game.
It is not the typical shooting game that you might expect but it does involve zombies in the form of other creatures and you need to get past them by shooting them in the head.
The gameplay of Half-Life Alyx is one of the most entertaining gameplay as well.  It features a campaign that you can complete in an average of 10 to 11 hours.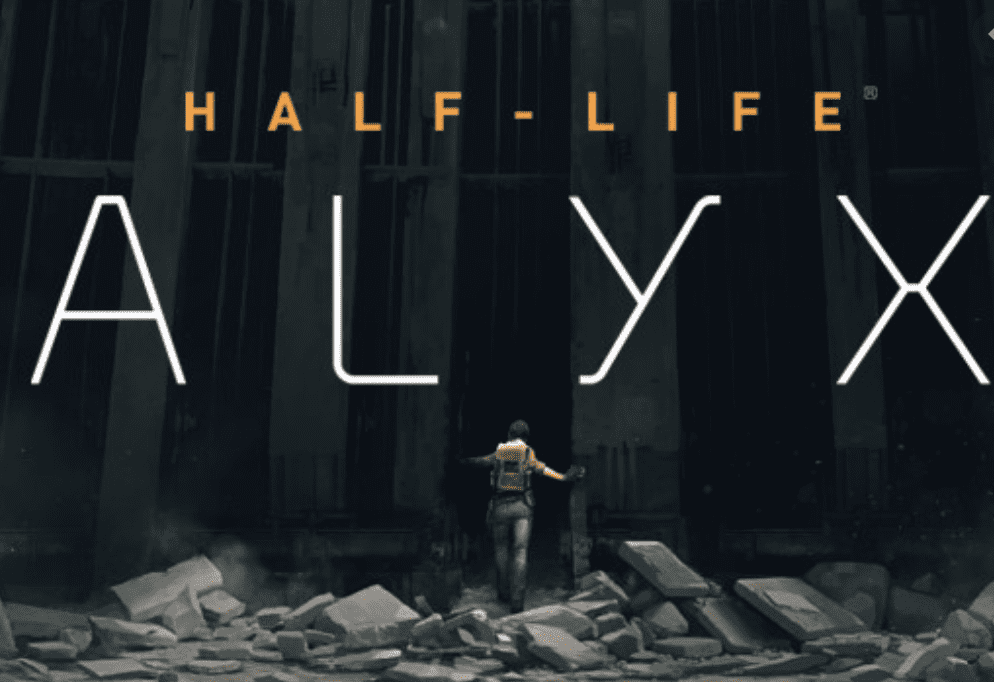 So aside from having fun by shooting zombies, you also need to complete the mission that will save all humanity. It is perfect for the Oculus Quest as it requires some physical movements.
It also activates hand-eye coordination because you will need to do a lot of simple and small tasks that will eventually help you in the game. The controllers of the Oculus Quest are perfect for this.
The creatures that are spread around the city come from anywhere so you should pay attention. Turning around as quickly as possible might be the difference between life and death.
Since the Oculus Quest does not have a wire attached to it, you can do this quick body adjustments with no hassle so you can continue playing the game and do your job.
2. Arizona Sunshine
This might be the best zombie-shooting game that you can find in any store that there is. The great thing about this game is that it is also made particularly but not only for the Oculus Quest.
So the developers made sure that if you own an Oculus Quest, which is one of the most common VR headsets, you can play the best version of this game with ease of control.
Arizona Sunshine started way back in 2016 and it was considered the best zombie shooting game. Actually, it is still considered as the best even after nearly four years from its initial release.
The game uses a 360-degree rendered gameplay so that means that the zombies will come at any and all angles. You need to stay vigilant and aware of your surroundings.
The Oculus Quest is perfect for this because you do not have cords that will entangle you when you turn around to shoot some zombies behind you. It truly is an immersive game.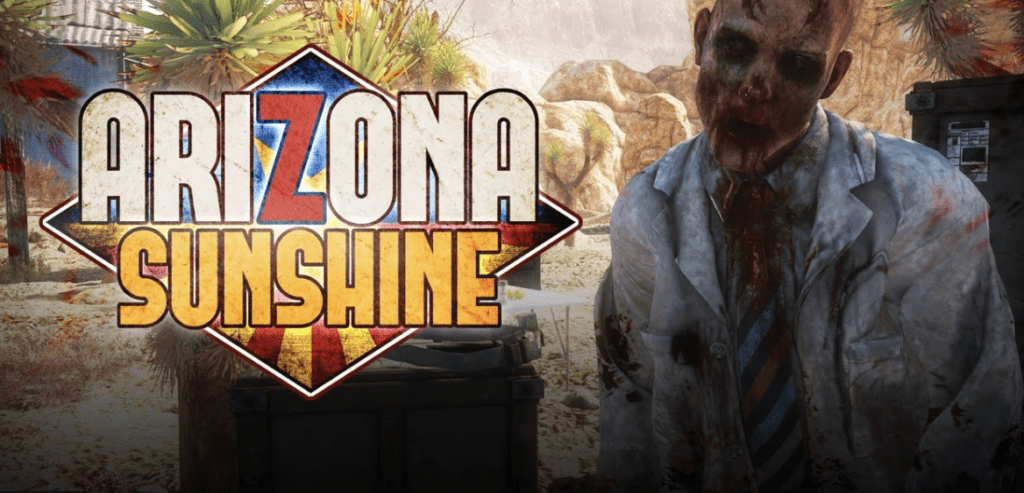 There are also missions that you will need to complete like finding other survivors and of course, surviving yourself. You are under immense pressure as you get surrounded by zombies.
As you try to find your way through the mountainous deserts and plateaus, you have to be alert as groups of zombies come in waves and you will need to loot for more ammo.
The seemingly empty place has some important objects that will help you get through the desert and the zombies. So you should try and loot for anything that you can carry with you.
The weapons that you use are motion-controlled so they are perfect for the Oculus Quest. You also get the opportunity to play with friends that have the Oculus Quest as well.
See, you can complete the missions as a group by connecting up to 3 of your friends with the Oculus Quest and help each other to complete the missions.
3. Pavlov VR
This game is not really a zombie-shooting game but it has modes that include such. It is included in the list because even though it is only modes, they are better than some zombie games.
So you still get to go through the famous structures around the game and then shoot zombies. So imagine when you want to take a break from the mission, you can shoot zombies with no consequences.
It is the perfect game for Oculus Quest as it has a great graphic design and animation. The detailed surroundings are very helpful and even if you are in the dark, you can still see the details.
Just like the previous one on the list, Pavlov developed a built-in co-op zombie-shooting game that allows up to three of your friends to play with you in the mods.
There is also the mod where Pavlov gets previous mods from Call of Duty that involves zombies gameplay and incorporates it with maps and controls that you use in Pavlov.
This mod also allows you to play with friends and it has a lot of features that you and your friends will surely enjoy. Use all the resources and weapons that you have to defeat the hoards of zombies.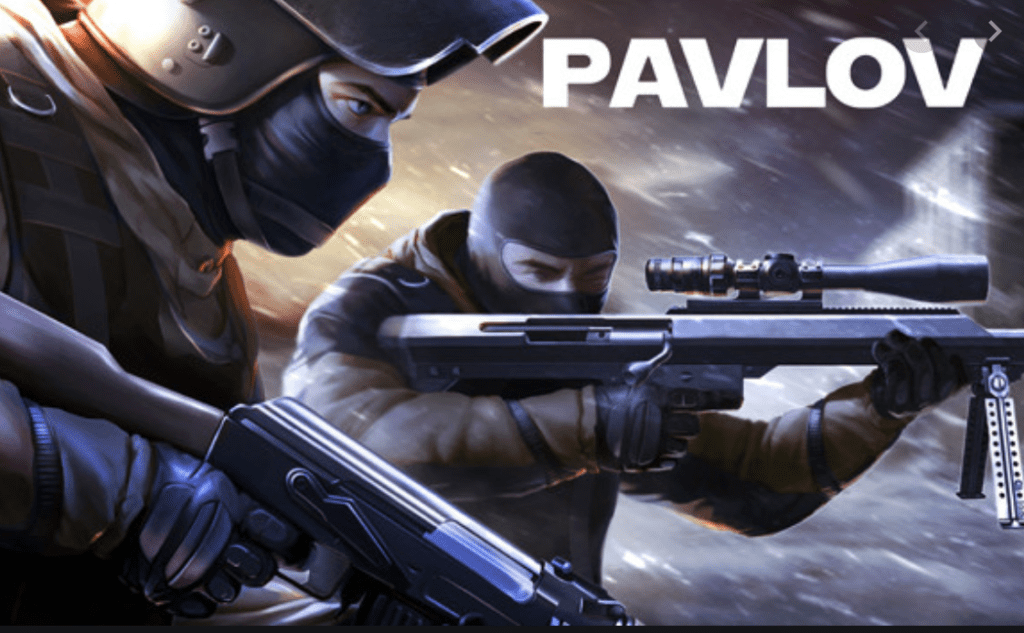 4. Drop Dead: Dual Strike
Drop Dead has been one of the most famous zombie games for some time. It has unique gameplay that is amplified by the immersive experience that you will get in virtual reality.
The dual strike edition features the new mechanic of the game. It allows you to wield two weapons at a time so you can have more options in shooting down the zombies.
The game drops you to a level where you will need to defeat the zombies with all the resources that you have. When you pass a level, you are then transferred to another level.
The guns and other equipment require a lot of skill and tactics to get the best out of them. You need to strategically reload the guns while preparing for the next wave of zombies.
You are also challenged by determining which weapon you should use for a specific situation. It is a really immersive game and it deserves to be on the list for so many reasons.
You can play with friends in this game so you can help strategize with one another and defeat the zombies. You get more points if you are able to pass the master levels.
The game is also not monotonous since it switches the characters often. You get to see new types of zombies and you will have to figure out how you can defeat them.
You also get to use other kinds of weapons like an ax or other short-range weapons. So just in case, the guns do not work and the zombies get close, you have another option for defeating them.
5. Hot Dogs, Horseshoes & Hand Grenades (Return of the Rotwiener)
Now this game clings to the more fun side of zombie games. Instead of people becoming zombies, you go face to face with sausages that were turned into zombies.
It is a funny game putting it that way, but it is challenging nonetheless. It is also not the greatest game when it comes to graphics and animation but it is immersive enough.
The game includes missions where you are going to need to get items that will be used for rituals and other activities in order to progress through the game.
The amazing thing about this game is that it has a very nice physics system that allows you to move pieces and objects accurately. You can also do various things with this feature.
You can also bring a lot of weapons with you. Unlike most games that allow you to carry only two, you get different pockets where you can carry at least four weapons around.

The weapons in this game are also diverse. You get shotguns, machine guns, pistols, and short-range weapons such as swords, ax, crowbars, and so many more.
Honorable Mentions
1. Asgard's Wrath
If you are into Norse mythology, then this game will be a sure favorite. It might not sound like a zombie game but you do have to defeat Draugrs, which are essentially zombies from that world.
These zombies will randomly appear as you go through your mission. You have a lot of quests that you need to complete in order to finish the game.
The great thing about this game is that you are not limited to guns and swords but you also get to choose powers. But before that, you are to be tested in fighting as a mortal.
So you need to earn your powers. The game has amazing graphics and animation and the characters that are included in the game are pretty accurate to the Norse folklore.
2. Elder Scrolls V: Skyrim VR
Skyrim is another famous game that has been around for years. It is also based on Norse mythology and it includes melee fights with Draugrs as well.
You also get powers in this game but they are limited so you need to defeat the zombies in hand-to-hand combat or with weapons such as swords or bow and arrows.
Aside from the Draugrs, you also get to meet and fight mythical creatures such as dragons. This is a really fun game to play and it has been developed into a very immersive game.
For years, players have been waiting for the release of the VR version of Skyrim and it is finally here so you can now join the hype and defeat the Draugrs yourself.
Conclusion
There you have it, the best zombie games that you can play on your Oculus Quest. These games are very immersive and are truly the best of the genre.
They are also perfect for the Oculus Quest as you are going to need to move a lot. Since the Oculus Quest does not have cords around it, you can freely turn or twist to adjust your body.
Some of the games are still being continuously developed so you can expect a lot of improvements in the following years. They can get scary as well so be careful when playing.
See, these are not the games that you are used to playing on PC. if you play on our PC and you get scared, you can turn around but in these games, even if you do, there will still be zombies behind you.
Now, since most of these games are developed for the Oculus Quest, we suggest that you get your headsets now and start playing to see the immersive gameplay of each game on the list!
If you like the post then do not forget to share it on social media!