Adult entertainment has been a very great pastime for everyone. It has different types and it has been improving so much, hence the Fallen Doll game considered the best VR Sex Game.
Adult entertainment has not stuck to the usual real-life porn as it has developed interactive versions with animated characters.
One type of these games is VR Hentai Games. These are games that are animated with such graphics that usually portray the anime characters that we all loved as we grew up watching them.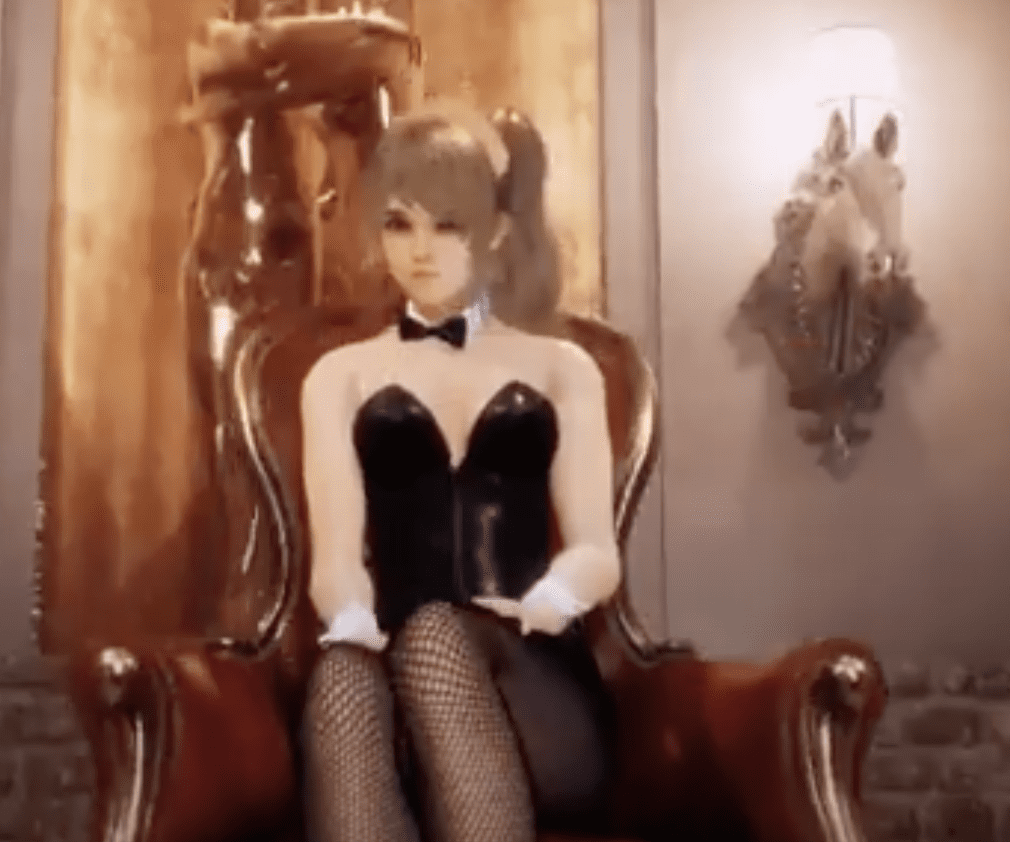 Fallen Doll is a game that has slightly better animation than most VR Hentai Games and it really makes us like VR Porn Games even more.
Read on this review and see why Fallen Doll is considered the best VR Sex Game that is currently available in the market.
Fallen Doll: The Storyline
This game brings you to a newly opened erotic nightclub and you start off by seeing Ericka sitting in a big red chair.
Ericka is the main character in this game and the first time you see her, she is barely dressed in tight leather clothing with a fish net as her pants.
She will help you around the nightclub and she will also be the one to help you fulfill all your dirty sex fantasies. She will be at your service for as long as you can afford to stay there.
There is an endless version of the game where all you do is have sex all you want until Ericka gets tired.
When she does get tired, you will then rest and pay for your maintenance bill in order for you to keep Ericka to yourself. When she wakes up again, you can then continue to have sex with her.
That is pretty much it. Admittedly, the story can still be improved so that you do not get unsatisfied after having sex with Ericka.
Most VR Porn Games have stories to keep you on the edge of your seat or to give you excitement as the game brings you closer to the scene that we all love.
However, if you want limited stories and you prefer getting into the action right away, then Fallen Doll is a great game that will surely satisfy that preference.
Fallen Doll: Graphics and Animation
The animation of this game is as great as it can be. The movements that Ericka makes are very realistic yet somehow it lets you know that it is not real.
There can be times that you will see the animations as too much or too little. However, the actions that you can make and Ericka makes are great and immersive.
She is a submissive sex partner so you can have sex with her until she gets tired. You can choose from many sex positions and let her do it without question and hesitation.
One of the most realistic graphics in the VR Porn Game industry, Fallen Doll boasts the best movements that you can get from any character.
You get to control her in every position that you might want to perform. The combination of graphics and animation is a great way of making the game more immersive.
The details on the character in Fallen Doll is very well-precise. Almost every pixel in the game has a specific motion when you move Ericka.
The hair and other body parts move accordingly as you make any movement. The animation and graphics are so smooth that you will not find any awkward movements with it.
See, most games have animations that are left with their building blocks. This means that when you look closely at the character, you will still see some shapes that should not be there.
With Fallen Doll, you will only see smooth edges from the limbs and other body parts. Even the face is detailed very well and it makes reactions according to what she feels.
Fallen Doll: Interaction
As mentioned above, you can choose so many sex positions. Along with those positions, you may choose from different setups, scenes, and sex toys to use when you and Ericka are having fun.
Fallen Doll is being updated every now and then and with every update, you get to use a new tool and even new characters for each package.
The customization is also great. You can change Ericka's hair color, hairstyles, room setup, sex toys (whips, dildos, bondage devices, and more), Ericka's dress, and even tattoos if you are into that kind of thing.
You can also change the sizes of different body parts. The waist, leg size, nipple type, skin color, butts, and of course the size of the boobs.
You can also customize the animation meaning you have the opportunity to change how the body parts jiggle.
The sounds of the game are a little bit lacking so that might be wanted to look at. See, one of the reasons why games are super immersive is that they can mimic reality.
If you have a game that is perfectly animated and the graphics are great but the sounds are off, you might want to reconsider it since sounds are part of the game being realistic.
You can earn money in the game so you have more chances of staying and more opportunities to customize Ericka until you get what you want.
You can rub many parts of her body to arouse her. This is one part of the game which makes it very erotic, it's like leaving you with more room to enjoy before having sex.
When you are finally having sex with Ericka, the sex positions and the action itself takes so much of her stamina.
This will, most of the time, leave you unsatisfied and wanting for more. See, when Erica rests, you can pay your bill and customize her while she's in a deep sleep.
You can earn money by satisfying other customers that enter the erotica nightclub. Not in a way that Ericka satisfies you but in a more wholesome way.
When Ericka is resting, you get to somehow interact with other customers that are visiting the nightclub. 
The display will show you what they want to see, and if you satisfy their needs, then you get paid and you can use their money in customizing Ericka or prolong your stay in the nightclub.
Lucky for you, there are activities that do not take up much of her stamina. You can get her to do things that are not tiring so that you can prolong the sex between you two.
On the following day when Ericka wakes up, you get a short introduction from here, and then you pick up where you left off from yesterday.
Fallen Doll: Camera
The camera work in this game is also impressive. You get variations in the perspective that you want so you can look around the room.
Also, you get as up close as you want with Ericka. You can zoom in on her genitals and see the details that were put in developing the character.
When you want to watch the sex scenes, you can choose to view the action in third-person. The male character that is f*cking Ericka will be replaced with a halo to represent you.
You can also have a first-person POV which is impressive since you get to see the action like it is being performed to you in real life.
You can also look around the room by zooming or controlling the camera. As of the writing of this review, Fallen Doll is yet to release a room-scale version of the game.
Conclusion
Fallen Doll is the best VR Sex Game in the market right now. With high-quality graphics and animations, you will surely be pleased by this game visually.
Then the erotic part comes in one you see Ericka. Her body is already amazing and the fact that you can customize it to your liking makes her even better.
The sounds of the game can still be improved although, at most times, you get so immersed in the game that you can hardly notice the lack of sounds.
Most people seem to think of Fallen Doll as a VR Hentai Game and it can be both true and false at the same time.
See, the cover of the game showing Ericka in an anime-like drawing. But once you load the game, you will see that the animation is mostly three-dimensional.
The great thing about Fallen Doll is that it is continuously improving with the developers adding more and more features with every update package.
So make sure to check out this game and you will not be disappointed. Let us know what you think about it!
If you like the post then do not forget to share it on social media!