Watching Porn on your phone and laptop can get a little boring, so if you are looking to spice up your porn experience then do try watching adult content on the PlayStation 4.
This post may contain affiliate links, which means I may receive a commission, at no extra cost to you, if you make a purchase through a link. Please see my full disclosure for further information.
Basically, you can watch porn on any device that has an Internet Browser so the same goes with the PlayStation 4 as well.
All you have to do is open up the Internet browser in the PS4 and type in your favorite adult content website to stream adult content on your Television.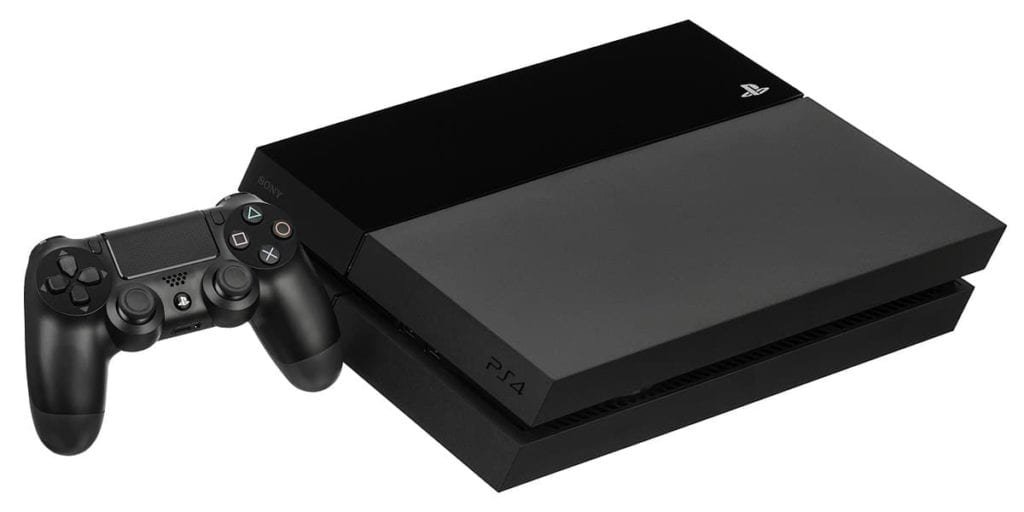 Watching Porn is pretty easy with the PlayStation 4, however, if you are interested in knowing the different ways in which you can enjoy adult content on your PS4 then continue reading the post.
1. Streaming adult content through the browser
This is probably something that is known to any PS4 owner, although if you are new to using a PS4 then this should be the first thing that you should go for since the PlayStation 4 does come with a browser.
The best part about this method is that you do not need to download any videos and you can stream them easily. So, to get started all you need to do is-
1. Go to Library
2. Now in the Library, select Apps option.
3. Once you have highlighted apps option, then select Internet Browser and get started with your Porn watching experience.
It is as simple as this, once you have selected the Internet Browser, a screen would appear with the URL tab where you need to insert the URL of the website that you choose to browse.
Typically most of the users would go for free websites like PornHub but you can basically go for any adult content website of your choice and if you want to go for some subscription-based websites then we would definitely recommend something like Brazzers or the Reality Kings.
2. Watch Downloaded videos on the PlayStation 4
1. Download your favorite videos from any website of your choice and store all the files in a Thumb Drive.
2. Make sure that your videos are in the following formats of FAT32 and exFAT as the PlayStation 4 does not support NTFS media files.
3. Once you are done preparing your thumb drive and downloading the videos you need to insert it in the Plyastation4.
4. After inserting it in your PS4, you need to play it with the onboard media player on the PS4.
5. So, watching porn is as simple as that.
3. Watching PlayStation VR Porn
Now, you can watch VR Porn on a PSVR and if you are not aware, VR porn is the next big thing.
The immersive VR Porn experience on PSVR has impressed many people and it can be very realistic making it addictive.
You have to try watching adult content on the PSVR as it gives you a different perspective and the videos are shot from a first-person perspective so you feel like the actions are being performed on you by the actress.
Some of the best premium VR Porn websites are BadoinkVR and the VirtualRealPorn.
The content library on these two websites and huge and they are relatively affordable in comparison to most of the other premium porn sites.
Another great thing about the two websites is that they have 3D 360 degree videos along with an amazing zoom-in quality so if you want to get the best content then you have to go to the sites mentioned above.
Once you are done selecting a website, you need to download the videos and then play them on your PS4.
For this the method is similar to the one mentioned above, however, since it is a VR video there are a few things that you might want to consider.
1. Download all the VR videos and store them in the thumb drive.
2, Now insert the thumb drive in your PlayStation 4.
3. Make sure that the Media Player app is updated to v2.50 so that you can play all the 3D 360-degree videos on your headset.
4. Now play all the videos through the media player app and put on your VR headset and enjoy the experience.
If you want more details on how to watch adult content on the PlayStation VR then do read our detailed post on that.
A few points to consider…
While browsing adult content, here are a few things you might want to consider-
1. Close the room where you are watching the content as you do not want anyone to walk into your room while you are enjoying your VR content.
The fact that you might not even be able to see if anyone walks in because you have the headset ON is another great reason to lock the doors.
2. Turn off your phone and any other disturbances, trust me it gets very awkward when you are watching porn in VR and your mom calls. Not something you would appreciate.
If you expect an important call, you might want to reconsider if it is the right time to start your Oculus Go Porn session.
The experience gets less immersive when you take calls or read messages.
3. Make sure you have a premium membership to an adult site.
The premium membership to most of the adult sites costs around $20 a month which is really affordable considering the quality of VR videos that they offer and the fact that you are paying less than $1 per day to get high-quality adult content.
You even have a trial membership on most of the sites so you can just get started for $1 in most of the cases before you shell money for the monthly membership.
4. VR porn can be a really immersive experience and if you are interested in taking the whole porn experience to another level then you can even pair it up with VR Porn accessories which are indeed the future.
You can replicate the motions that are being done in the video by the female performer on yourself, and that is probably something that has never happened before.
With the magic of teledildonics a lot of things are possible now, and if you are into that then you should definitely read our post on it.
I have reviewed many new toys, and KIIROO Keon currently tops my list.
There was a partnership between KIIROO and fleshlight a while back, and they launched the Fleshlight Launch together, but now, it is discontinued, and KIIROO has a far better version in the Keon toy.
VR or not, their toys are worth the time, so do make sure to check them out before making your final decision.
Make sure to check out both of them as you do not want to miss out on any action.
If you liked this post and found it informative, share it on social media!
In case you want to add any other information, then do share it with our readers in the comments section down below!