It is not any secret that VR adult content is the best and if you have not experienced VR Porn then you are missing out on a lot.
VR Sex toys just add to the experience and make the entire porn watching experience immersive and interactive. Now, these toys would replicate the actions that are being done in the video by the female actress and the best part, they replicate it on you!
This just takes immersion to a whole new level and if you are someone who has not yet tried VR Sex toys then you definitely need to take a look at our recommendations.
VR sex toys are kind of limited at the moment and you do not have many options but the existing options are enough to have some really great VR experiences.
In this post, we have listed devices that are compatible with the best VR adult websites and that can sync with their content without any issues.
1. Fleshlight Launch
The Fleshlight launch is like the best VR sex toy any man could ask for. The device might seem a little big in size but it comes with different features and does the job pretty well of giving you the right immersion that you need in VR.
The fleshlight launch weighs around 1.5 kgs and is pretty huge for a sex toy. The reason, it tops our list is because of the features that it has to offer.
It is the best toy when it comes to syncing to VR videos as there is no lag and you feel like you are right inside the video as one of the participants.
The launch is compatible with most of the Fleshlight toys and when you purchase it, you just get the launch and you need to purchase the Fleshlight sleeve separately if you do not already own one.
The Fleshlight sleeve gives you a very realistic sensation making this device perfect for those lonely nights. You can easily connect this device to your PC and laptop.
The best part about Fleshlight Launch is that you get the thrusting motions from this device which is barely offered in most of the male masturbatory devices.
Most of them offer contacting rings which might be pleasing but after a while, it just gets a little difficult to get off these massages. If you really want the thrusting motion then this is the perfect device hence topping our list of best VR sex toys for men.
All you need to do is play some compatible VR adult videos and you sync it with the device to see how powerful the immersion can get.
2. KIIROO Onyx 2
Another popular device is from KIIROO and it is the Onyx 2. This device is light in weight and just weighs around 765 grams. It is relatively lighter than the Fleshlight Launch but it does come with slightly different features.
Both the KIIROO onyx 2 and the Fleshlight Launch has a manual mode and a VR Mode. Basically, in the manual mode, you can use the device by itself and imagining or watching a 2D video to get off.
While in the VR mode, you would be watching a video in the first person point of view and the actress's movements would be replicated by the device on you. So, you can choose from either of the two settings for both the devices.
The KIIROO Onyx 2 s definitely travel-friendly as you can carry it in your bag and it does not look suspiciously like a sex toy right off the bat. One can easily ignore it as it resembles a Bluetooth speaker.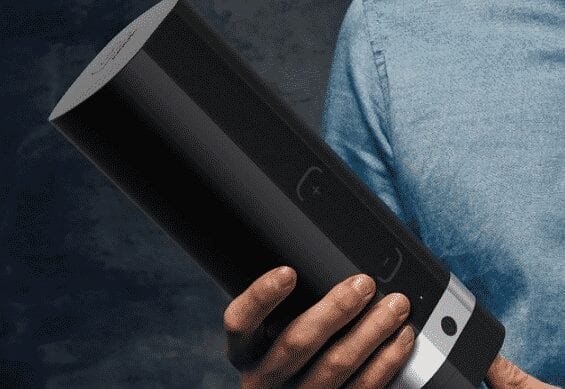 The main difference between the KIIROO onyx 2 and the Fleshlight Launch is the in the Fleshlight launch you have thrusting movements making it easier to get off.
While with the KIIROO 2 you have contracting rings so it feels like a message rather than proper thrusting motions which might be necessary for a few of you to get off.
The overall experience is amazing and you get different sensations and different rhythms with the device but if you want the thrusting motion then you have to choose the Fleshlight launch above this.
3. Lovense Max
Lovense Max is another sex toy which comes with real life like sleeve giving you the best experience. The sleeve is realistic and you feel like you are actually inside someone.
Now, the device is pretty easy to use and if you want you can just use it in manual mode or you can even connect it with your laptop and use it for long distance relationships.
You can easily sync it to VR porn videos as well and the contractions and rhythms of the sleeve would match up to that of the female performer in the video.
It is very similar to that of KIIROO Onyx2, just that if you are interested in a different sleeve or want to use this device for Long distance relationships as well then Lovense Max is perfect.
So, choose the device according to your needs but if you do not have the need to use your sex toy for long distance relationships with your partner then the KIIROO ony2 is a better option.
So check out the device and let us know what you think!
4. Fleshlight Vstorker
Now, this device is a tad different from all the others in the list. The Fleshlight Launch comes with the thrusting motion while the KIIROO Onyx 2 and the Lovense Max comes with contracting rings and vibrations.
The Fleshlight Vstorker requires you to thrust inside the device and you get to see the reaction of the female model on your headset. This way you feel like you are actually getting some action.
When you are thrusting slowly you would hear moaning while when you go faster you would get to hear the actress screaming. This is as close as one can get to getting some action with a porn star.
If you have any fantasies of doing it with a pornstar in VR then this is your best possible chance. The device is pretty easy to use and you can even improve your performance in real life by practicing with it
So, if you are all into self-improvement when it comes to your sex life then you should get this device.
Moreover, here you would be getting reactions based on your performance so it is going to be different and a really interesting VR experience.
However, if you just want to relax and watch a VR movie while the device does all the work, then the Fleshlight launch is the perfect option.
Why use a sex toy at all?
Well, not all of us are interested in one night stands or paying for sex. Many of us just want to have to experience without having to go through any drama.
So, for someone who just wants to wait for the right meaningful person to come along and not waste time having a meaningless sexual relationship with others, sex toys could come to your rescue.
You would find a lot of use from these sex toys and never the less, with all the functions and sensations that you can get, there is a lot to explore.
Now, coming to VR sex toy then this takes the whole VR experience to another level.
Technology has advanced so much that you get to experience all of this in VR. All you need is a VR headset and with the Oculus Go priced at $200, you can get a premium VR experience without investing thousands of dollars like it was one or two years ago.
You can watch a porn video in the first person and the actions that are being done by the female model in the video would be replicated by the device and be done on you.
Having a sex toy is a great investment in any case as you have nothing to lose. It is one of the best investments when it comes to your sexual wellness or if you just want to spice things up in the bedroom as a couple.
So, which one among all the sex toys is your favorite? Let us know in the comments below!
If you liked the post then do not forget to share it on social media!