Recently there was an update was rolled up which made it possible for Samsung Galaxy S8 owners to have the Daydream app on their phones.
This way you can not only enjoy the Gear VR but also go for the Google Daydream headset if that is what you prefer. You even have the possibility of owning both as the Samsung Galaxy S8 is compatible with both the headsets after the update.
So if you are looking forward to using the Daydream app on your phone then these are the steps you need to follow before getting started with all the Daydream VR games.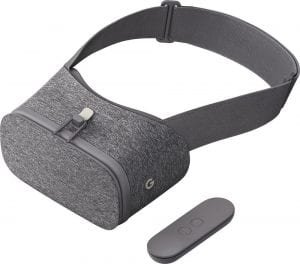 1. You have already received the update
Many of the Samsung Galaxy S8 users would already have the Google Daydream app especially the ones who have bought the phone recently.
If you are one among them then most probably you do not need to do anything and you would see the Daydream Icon already present on your home page signifying that the app is already downloaded and ready to use.
2. No Daydream on your Phone
If you have no Daydream on your homepage then you should check for an update on your phone.
If you go to your phone settings and check the About Phone option, you would understand if you have the latest update installed on your phone or not.
In order to have your system updated, all you need to do is go to Settings>> Tap on System Updates and check for system updates.
Install the latest update in case your phone has been using an older version. This would ensure that you get the new Daydream app that has been rolled out.
However, there can be a possibility that your phone might not notify you about the update and in that case you need to wait till your phone receives the update and then you can proceed with installing the update.
Still no Daydream?
If you have done everything mentioned above and you still do not have the Daydream app working on you then this might be the last thing you want to try before giving up.
1. Go to settings>> Apps>> Google VR services.
2. Once you find the Google VR services, you find want to click on Force stop.
3. Now, click Home and go to Google Play Store.
4. Search for Daydream app and install it.
The force stop will help pause the app and restart it again. These tips should definitely help you install the Daydream app on your Galaxy S8 and this is how you can get started.
If you have anything else to add or anything info related to this topic, do write them in the comments below as it would help our readers.
In the case you ahve any further questions, leave them in the comments below and we would be happy to help!
Like the post? Share it on social media!