I had to write this Hot Octopuss Pulse Solo Interactive review since it looked like it would work great with interactive content and it was promising in comparison to most of the pulse models.
This Hot Octopuss Pulse Solo Interactive takes you to a whole new world of male masturbation and the versatile design of the toy along with the interactive videos make everything just so much better.
This post may contain affiliate links, which means I may receive a commission, at no extra cost to you, if you make a purchase through a link. Please see my full disclosure for further information.
Male sex toys are becoming more and more prominent nowadays. This started a new trend and target market for both sex toy companies and porn sites by adding different content genres.
Hot Octopuss is a sex toy company that has made different types of sex toys that have become the talk of the town. It is a great company because they include so many different sexes.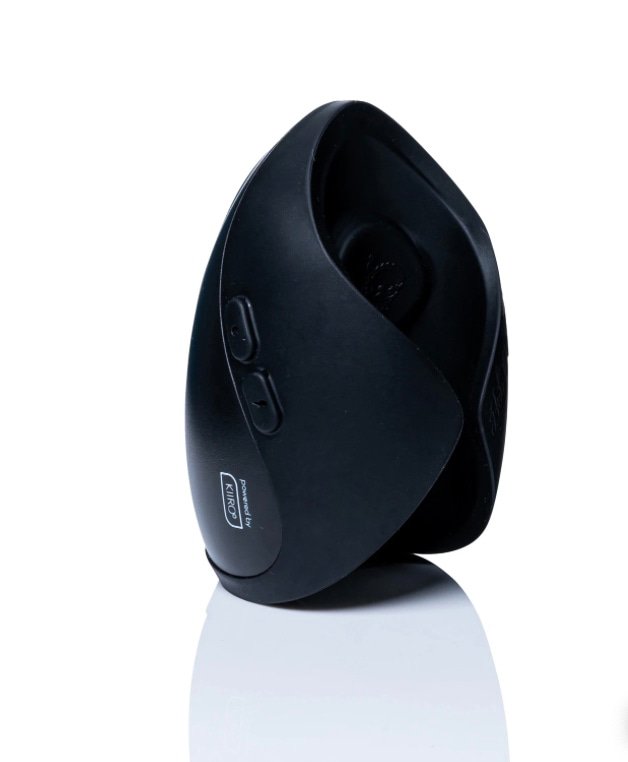 You can see that in the sex toys that they make. Some cater to both men and women while there are also special toys for people who need a bit of extra help.
There are sex toys from Hot Octopuss that help old people, people with disabilities, and erectile dysfunctions enjoy the same toys that other people are using to get aroused and be satisfied.
The Pulse Solo Interactive is the third installment to the Pulse Series of sex toys. It is an upgraded version in terms of technology, so we will look into the functions of the new sex toy.
Pulse Solo Interactive Out Of The Box
The release of the new Pulse model has got many users excited. The Pulse Solo Interactive did not disappoint with its sleek look and accessories included in the box right out of the box.
Once you open the box, you will see the sex toy in a sleek black design that is portable enough to fit in one's palm. It also comes with a silk bag that you can carry when traveling.
Along with that are the manuals and the USB charging cable.
Pulse Solo Interactive is compatible with magnetic charging, so you can easily connect the charger when it needs to be charged.
One thing that is metaphorically out of the box is that Hot Octopuss has partnered with KIIROO with the Pulse Solo Interactive sex toy.
This gives it the technological advantage against other toys.
KIIROO is known for improving its sex toys through interactive connections and technological advancements, and that is why Pulse Solo Interactive has both Bluetooth and WiFi capabilities.
This allowed both companies to bring partners together even if they were not in the same room. This is an amazing feature that is gladly being embraced by the industry for sex toys.
Features Of The Pulse Solo Interactive
Here, we will look at what has stayed with the Pulse Solo Interactive sex toy and the new ones that have been added by both KIIROO and Hot Octopuss themselves.
Pulse Plate Technology
This feature has stayed with the Pulse Solo Interactive sex toy and probably will with future models. It is a trademark of Hot Octopuss and has received amazing reviews from users.
This plate gives the Pulse Solo Interactive sex toy its ability to satisfy its users without actually stroking the sex toy. That's right; you do not have to move the sex toy too much to be satisfied.
That does not mean that you cannot move the Pulse Solo Interactive along your penis; by all means, do it if you want to, but I guarantee that you will be satisfied even without stroking.
You can see the Pulse Plate technology inside the sex toy. If you look at the part where you insert your penis, there is a small round plate where you will feel the pulses.
==> GET the PULSE SOLO INTERACTIVE!
It is an effective technology that releases pulses and vibrations to give you a hands-free orgasm. It takes a bit longer compared to strokers, but the sensation is, personally, better.
The sex toy design makes it a hands-free male masturbator and the thickness of the penis is not an issue since the way of stimulation in this toy is different.
The best thing about this sex toy is that you can use it on a flaccid penis and you do not need to be erect to use it. It has some powerful vibrations and it is the perfect sex toy for everyone even if you have erectile dysfunction.
This pocket pulse is portable and easy to carry around as well. The clever use of pulseplate technology makes this toy inclusive of everyone who is going to use it.
Battery And Power
The Pulse Solo Interactive sex toy has stayed with the power and intensity of other earlier models from Hot Octopuss. The power has not been changed, and honestly, there is no need for it.
While it is not upgraded, the power of the Pulse Solo Interactive is still there. You can feel the intensity of the vibrations released by the Pulse Plate technology with the oscillations.
The mechanical parts inside the sex toy spin so fast to produce the vibrations and reach up to 4,450 RPM of sheer power. That is some power that most sex toys only dream of having.
With this powerful engine inside the Pulse Solo Interactive and the controls, you will be able to adjust the power. There are six vibration modes that you can select with Pulse Solo Interactive.
This penis toy can get your pulse racing with its unique deep vibrating stimulation.
The battery life of the Hot Octopuss Pulse Solo interactive is just one hour and that is a bummer but since most interactive male masturbators have the same battery life, one cannot complain.
You can charge it since it has a USB port.
Interactive Features
Perhaps the best feature that the Pulse Solo Interactive sex toy brings is the Interactive feature. This means that you can connect the Pulse Solo Interactive sex toy to contents you find online.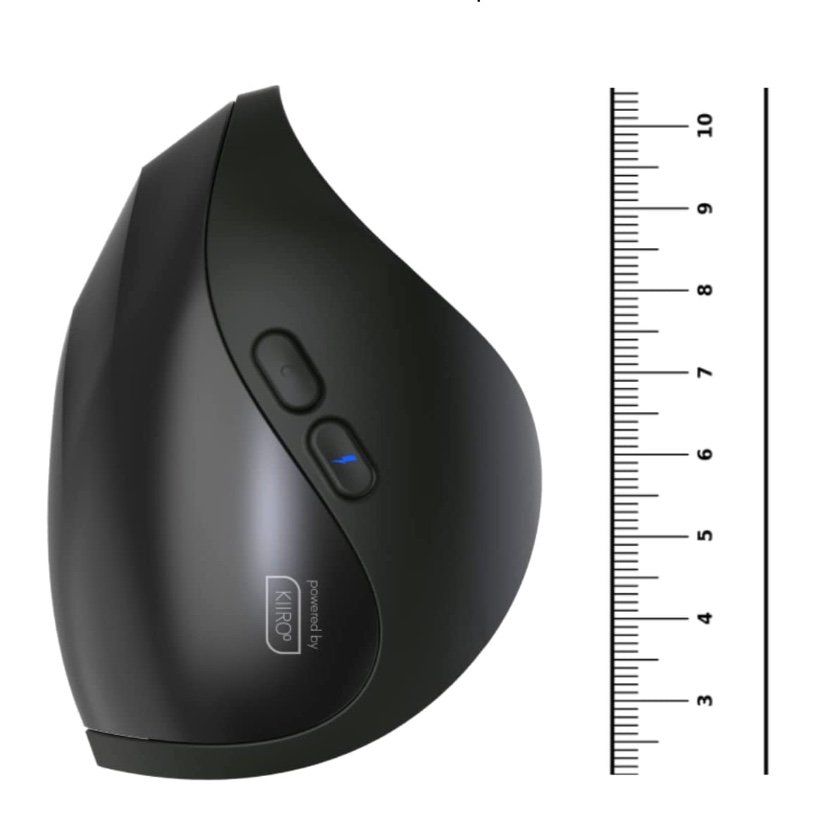 This is something new from Hot Octopuss as the earlier models of the Pulse series did not connect to porn or other content on the internet, and it was what was lacking, and now we have it.
You can now connect the Pulse Solo Interactive sex toy with some hot adult films that you want. The great thing about this is that you can connect the sex toy to any porn site that you want.
That means unlimited interactive content as long as the porn site provides such content. The Pulse Solo Interactive also connects with other toys connected to the FeelMe app.
FeelMe App Compatibility
Because of the partnership with KIIROO, the Pulse Solo Interactive sex toy can connect to your partner's devices through the FeelMe app which is a smartphone app, and experience long-distance sex.
This is where the hot octopuss's unique design and interactive feature really come to play. You can pair it up with your partner's sex toy who lives in another part of the world and you can give her a virtual clitoral stimulation.
The rumbling sensations go either way and this is where one has to appreciate the level of cutting-edge technology.
That means that if you and your partner are far from each other, you can still have sexual interactions as long as your partner also has a sex toy that can connect to the theFeelConnect3 app.
The FeelConnect3 app allows you to control the sex toy of your partner and vice versa. That way, you will feel each other through the sex toys, plus it is a whole new experience allowing others to control the sex toy.
Other Notable Features
The Pulse Solo Interactive sex toy, just like other sex toys from Hot Octopuss, is great. You do not even need to get aroused first before you can use the Pulse Solo Interactive sex toy.
Even when your penis is not hard enough, you can simply insert it in the Pulse Solo Interactive sex toy, and it will do the rest. Now, that is lacking with most sex toys in the industry.
The reason behind this is because Hot Octopuss has considered people with problems of getting aroused, and it fits with people who have a hard time getting their penises hard.
Many users have praised the sex-positive and inclusive feature, and I am glad that they have continued putting it in the newer models that Hot Octopuss is releasing.
Another feature that you might be glad to hear is that the Pulse Solo Interactive sex toy is waterproof, which means that you can use it anywhere you want.
The silicone coating of the Pulse Solo Interactive sex toy is sealed so that the electronics inside will not be damaged. Get ready for some amazing orgasms in the shower!
The hands-free feature of the Pulse Solo Interactive sex toy is also amazing, but it is not that unique. You can use it and get to the climax without using your hands to stroke the sex toy.
What It Feels Like
I DID NOT HESITATE when I first tried the Pulse Solo Interactive sex toy. I had been waiting for this sex toy for weeks, and when it finally arrived, I did not have to wait for anything.
I got ready and immediately used the Pulse Solo Interactive sex toy in the shower. Once I pushed the power button and inserted the sex toy, it was amazing from the get-go.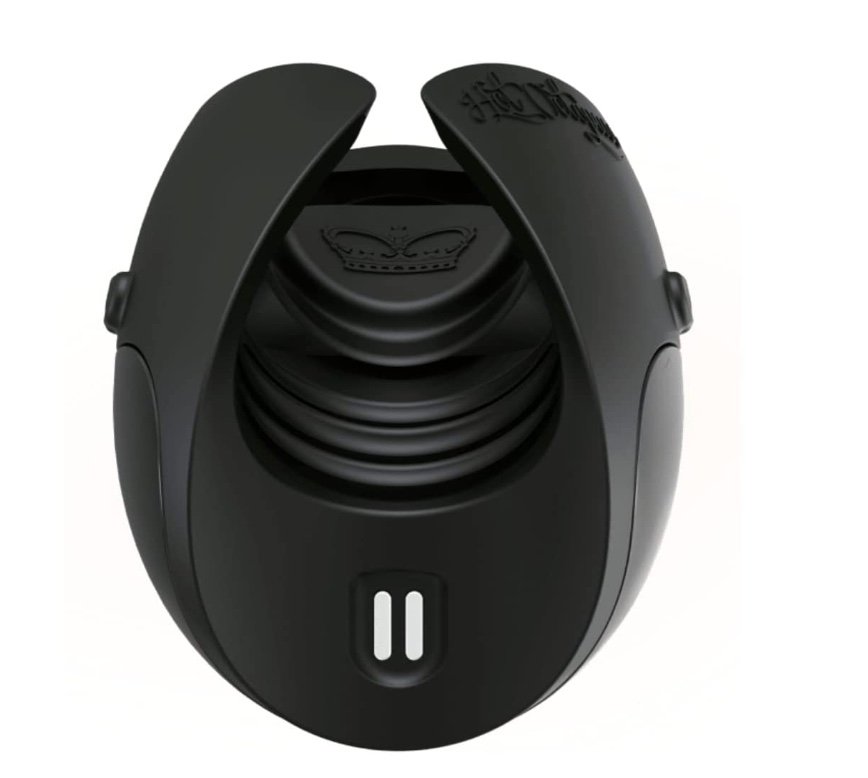 Since the Pulse Solo Interactive sex toy does not rely on stroking, the vibrations were really good even when flaccid. It then slowly worked its way into arousing and making the penis hard.
The interactive features were also astounding, especially when you have unlimited videos from PornHub and other websites; the challenge was finding the video that you wanted.
Another thing that I have observed with the Pulse Solo Interactive sex toy is that it takes longer for it to bring you to the climax of the experience, which was good as I was not going anywhere.
So if you have just started and you suddenly need to be somewhere, that is when I would advise you to help the sex toy a little by stroking it but make sure to use water-based lube first.
==> Get the PULSE SOLO INTERACTIVE!
The vibrations, the interactive features, the power, the convenience, sex-positivity, and more; all in all, the Pulse Solo Interactive is by far one of the most satisfying sex toys that I have ever used, and it is about time that you try it too!
This is the best scientific innovation and one of the best next-generation male masturbators that have no masturbation sleeve and do not need you to have an erect penis.
It is one of the best sex-tech evolution and you are going to love the vibration patterns on this one. Make sure you rinse it with plain water or warm water after every use to keep it clean.
If you like the post then do not forget to share it on social media!
RELATED POSTS-
KIIROO Keon Vs. Titan
KIIROO Titan VR Experience Review
KIIROO Keon Vs. KIIROO Onyx +- The Best Male Masturbator for 2022
KIIROO Onyx + Vs. KIIROO Titan
Ohmibod Fuse Review (KIIROO)- Best VR Sex Toy for Women?
KIIROO Onyx+ Review
KIIROO Titan Review- Is it the best device for Interactive VR Porn?