Oculus Rift S is the new VR headset is town and I personally could not stop wondering how it would change the game when it comes to watching VR Porn.
If you are getting the new Rift S and are wondering how you can watch VR Porn on your new Oculus Rift S then you would find this post helpful.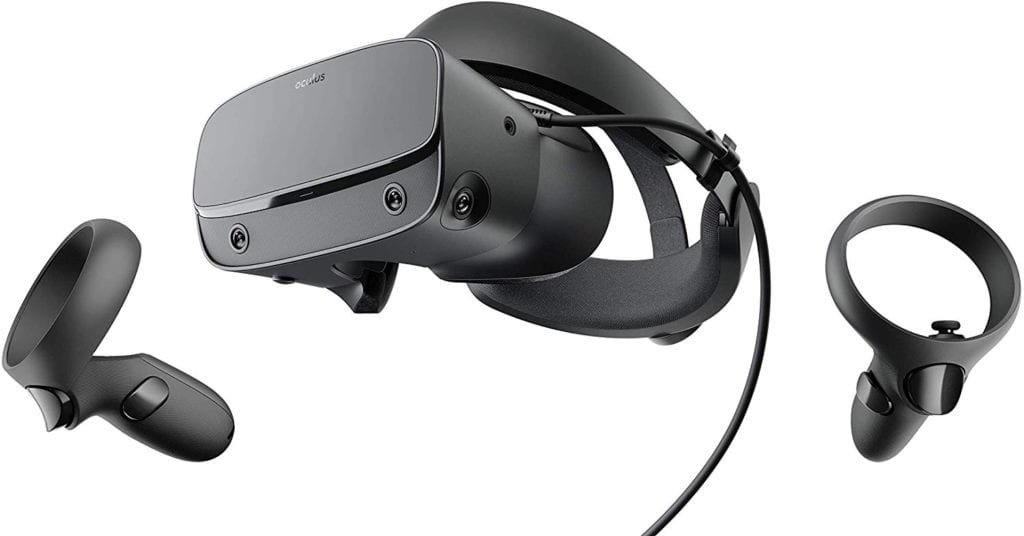 There are not many changes when it comes to watching porn with the Oculus Rift S as most of the steps are pretty similar to what you did on the Oculus rift but…
If you really want to make things a bit interesting then continue reading.
Apart from just discussing how you can watch VR Porn on the Oculus Rift S, we would talk on some VR sex toys that you can sync with your VR Porn videos to make the experience immersive.
So without wasting any more time let's get started.
Watching VR Porn on Oculus Rift S
There are two ways in which you can watch porn on the Oculus Rift S, either you can directly stream videos from websites like VirtualRealPorn or BadoinkVR or you can download videos and then watch them in VR.
Either way, watching adult content is pretty easy and with the quality of videos that you can find on the best VR Porn websites, the experience just gets even more immersive.
Something that I do not like about streaming a video online is that you might face some buffering issues if your internet speed is not that great.
It is always better to download videos and then watch them on the headset as this way you can watch some adult content without any interruptions.
So if you looking to stream videos online then follow the steps below-
1. Go to the website of your choice and then select the video you want to watch and click play once you select the Oculus Rift option from the drop-down menu on the corner of the video.
2. Now, you need to press play and get started with watching the video on your Rift S.
3. If you are going to go with websites like the VirtualRealPorn or BadoinkVR then you can download their media players as well but that is completely optional and not something mandatory that you need to do to watch adult content.
Watch Downloaded videos-
1. Select the video you want to from websites like VRP or BadoinkVR.
2. Now, download the video by choosing the Oculus Rift Option from the Drop Down menu.
3. Once you have downloaded the video, go the media player on your system and if you ahve the dedicated media player for VRP and BadoinkVR, you can use that as well to get started with watching some videos.
So basically, these are the two ways in which you can easily watch videos on the Rift S. Honestly, there is not a lot of changes when it comes to both the headsets, the Rift S and the Rift.
If you have been using the Oculus Rift for quite some time then you would find it really easy to watch videos on the Rift S as well and there would not be any issues.
However, if you want to make your experience on the Rift S more interactive then you have to continue reading this post as I would share a method I usually use to get the adult content more interactive making it better than real sex.
VR sex toys, the next big thing…
Well, there are VR sex toys which you can sync with VR videos making your experience more interactive and immersive.
However, it is not really possible to sync it to headsets like the Rift S and the Quest as for now they work mostly with mobile VR headsets.
Although, that did not stop me from using the toys and I still use them in automatic mode so that while watching the adult content, I do get some action as well.
This makes the entire experience very interactive and immersive, so if you are someone who is looking for some action while watching your VR adult content then you should check out devices like the Fleshlight Launch and KIIROO Onyx 2 which are the probably the best out there.
Do try these devices while watching VR porn and let us know your experience about it in the comments below!
Liked the post? Do not forget to share it on social media!