Oculus is long considered to be the market leader when it comes to VR headsets. However, recently there are quite a few good VR headsets which are available.
One such headset is the Lenovo Mirage Solo. It directly competes with Oculus Go. But, which one is better?
If you're planning on buying a VR headset, today's comparison of Lenovo Mirage Solo vs Oculus Go will undoubtedly help you.
Our aim below is to compare these headsets on different factors so that you can make an informed decision.
Display and Resolution
The Lenovo Mirage Solo consists of 5.5 inch LCD. With 2560 x 1440 resolution, it is similar to other VR headsets. There are, however, a few issues with pixels being visible.
On the edges, the sharpness reduces a bit. Other than that, the display is wholly immersive, and the sharpness is on the higher side. If you do not observe, you will not notice the drawbacks of the screen.
One thing which however stands out for the Mirage Solo is the wide display of 110. As a result, the immersiveness of its display is on the higher side.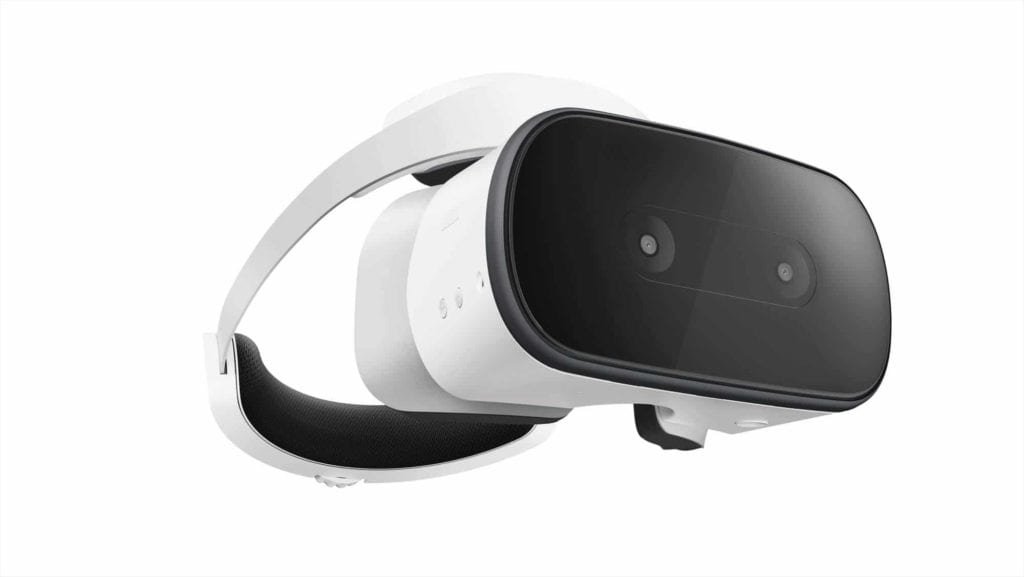 The refresh rate of the Mirage Solo is 75 Hz. It means that it can run heavier apps without any problems.
When you speak about the Oculus Go, it to consist of a 5.5 inch LCD. The resolution is 2560 x 1440. It means that the display is similar. Also, it offers a refresh rate of 60 Hz.
Some of the apps can even run it at 72 Hz. The downside, however, is that the battery consumption is on the higher side.
While the expectation was that Oculus Go is a better option when it comes to display and resolution, but the wider screen and also the higher refresh rate of 75 Hz means that Mirage Solo has an edge.
Comfort
When you're buying any VR headset, it is imperative to look at the weight of the VR headset. You have to look at the comfort as well to understand whether you can wear it throughout your gaming session or not.
In this regard, the weight of the Lenovo Mirage Solo is 645 g. It consists of the visor mechanism. The advantage of the visor mechanism is that with the help of the knob, you can quickly tighten it or loosen it.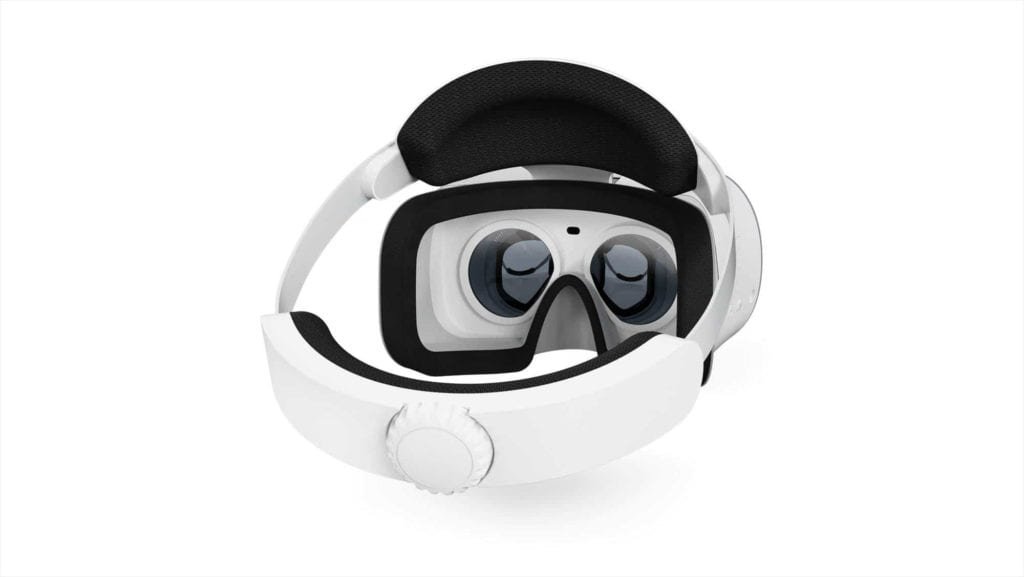 There is a separate button to adjust the lens distance from your face. It means that you can adjust the entire headset in such a way that it becomes very convenient for you to use it.
A point to consider is that the visor mechanism is not removable. That is why, when you want to move it around, you have to deal with the bulky headset.
The weight of Oculus Go is just 468 g. It is much lighter than Mirage Solo. You can easily adjust the headset using the strap arms which are on offer.
You can rotate them to make the headset more comfortable. The advantage of these strap arms is that they reduce the pressure on the front of your face.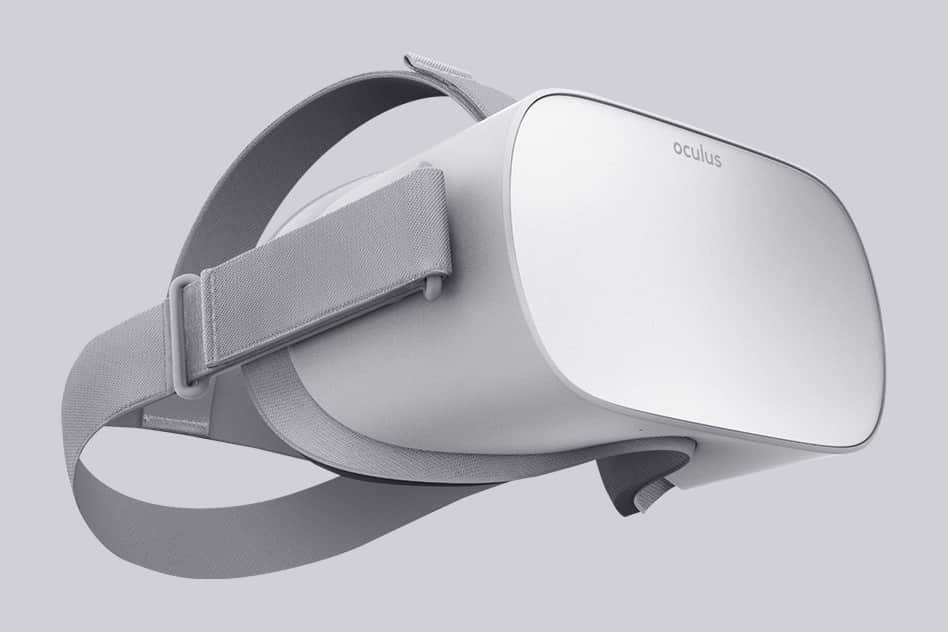 As long as you rotate the straps upwards, you need not worry about this pressure.
One of the best thing about oculus go is that it comes along with glass spacers. It means that if you want to wear your spectacles while wearing the headset, that is certainly possible.
You can use the eyeglass spacer easily. You have to remove the facial interface foam insert. After that, you place the eyeglass spacer. After that, you have to insert interface foam.
Once you do so, you can comfortably wear it over your glasses. Whether you're planning on using the headset along with the spectacles or on a stand-alone basis, you can do so easily.
When it comes to comfort, the Oculus go certainly has an advantage. Not only, it is lightweight but also with the help of rotating straps; you can easily customize it as per your requirement.
Tracking and Controllers
One factor in which both these VR headsets score is that they do not require any external trackers. They come along with the controllers which you need.
The Lenovo Mirage on the inside out tracking cameras and therefore, it can offer positional tracking as well. Owing to this very reason, it offers 3 of freedom.
In spite of that, it can track you in all directions. It can track turning and tilting, which means that when you're playing VR games, it has a definite advantage.
The Solo comes with 3-DOF controllers. Each controller consists of a touchpad, two buttons along with a status indicator.
On the side, it consists of 2 buttons to control the volume of the headset. However, it is missing the index finger trigger.
The Oculus go controller is ergonomic in design. It consists of a touch-sensitive trackpad. Additionally, it includes a back button, home button, and trigger button at the rear.
You can power it through a single AA battery. Because it is power efficient, you will not have to worry about changing the battery again and again.
The controller by Oculus Go is also 3DoF. However, it will not detect the depth of the movement. Currently, the games which are available in the oculus store do not require this feature.
That is why it will not restrict you from enjoying any game. The Mirage Solo controller is the same, and therefore, in relative comparison, this is not a disadvantage.
The trigger button in the Oculus Go controller provides it an advantage.
Battery Life of the Headset
The mirage solo headset includes a 4000 mAh battery. The battery can last up to 3 hours. Again a lot depends on the applications which you are using. It needs 3 hours to recharge.
The Oculus Go has a 2600 mAh rechargeable lithium-ion battery. The advantage of the lithium battery is that it can last for an extended period. You will face no problems at all with the battery.
Once you charge it, it can last for 2.5 hours. If you're consistently playing games, it might drain a bit faster. However, when you're using video apps, the battery consumption of the Oculus go headset is pretty low.
While the battery runtime is almost the same but the Mirage Solo has a distinct advantage due to a larger battery.
Games on the two headsets
Worldsense is the platform which is being used by Mirage Solo. It offers Daydream games as well. Currently, this platform has over 60 games on offer.
Google is consistently working on increasing the number of apps and games on offer. However, you will not face any dearth of games or apps which you can utilize.
You can play popular games like Need for speed, The racer, Hungry shark VR.
Also, it supports most of the entertainment apps as well. There is no shortage of apps which you can use when you're going with the Lenovo Mirage Solo.
The Oculus store is one of the largest VR apps platforms. You will have numerous app choices.
It consists of over 1000 apps and games which you can use. Out of these, over 100 different types are compatible with oculus go.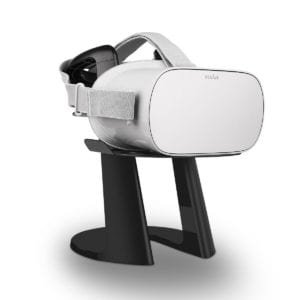 This number is increasing at a consistent basis. When you're looking for entertainment options, there are quite a few of them like Netflix, Oculus home, vTime, Documentaries by Within.
Oculus soon plans to launch Oculus venues and TV. Venues will allow you to watch live concert streams along with other sports events, stand-up comedy events.
Oculus Venues aims to offer live streaming of various events. Oculus Home strives to provide you a 3D viewing environment. It will provide you with content from multiple providers like Hulu, Netflix, and so on.
Another service by Oculus which can set it apart from Mirage solo is the Oculus Rooms. It will help you share photos and posts with your friends using the VR headset.
As a result, it can integrate easily with Facebook, Instagram, and other social media platforms. You need not log in to your computer to use social media accounts.
Oculus store not just provides you with entertainment apps for Oculus go but a variety of different games as well. With the help of 3-DoF controller, you can easily play a wide range of games.
Most games which are available in the oculus store can adapt themselves to the 3-DoF controller. That is why you can easily play some of the popular games like Daedalus, Augmented Empire, Dead secret, Racket Fury, Smash Hit, Blazerush.
The Oculus store is also growing at a rapid pace, which means that by the time, you start using the headset, it will have even more games on offer.
In terms of content, the Oculus go certainly has an advantage over many other VR headsets including Lenovo Mirage Solo.
Conclusion
When you are comparing Lenovo Mirage Solo vs Oculus Go, it is a very close call to make. If you're looking for longer battery time along with a higher refresh rate, you can go with the Lenovo Mirage Solo.
Higher refresh rate means that you can play high-speed games easily. The wide viewing angle also works to its advantage in that case.
If you're looking for a comfortable and lightweight option and a large app store, you should go with the Oculus go. It depends on the factors to which you give preference.
Both VR headsets are a good option. All depends on the applications for which you are planning to use the VR headset.
So do check out both the headsets and let us know which one is your favorite in the comments below!
If you liked the post, then do not forget to share it on social media!