She is a Sexaroid is a sandbox VR sex game where you are placed in one place and interact with the character in the game.
This game is a very cute one and if you are looking for animation with a realistic feel to it, then you can surely enjoy this one.
The graphics do not really appeal near to realistic but it can certainly arouse you. You can even consider this game as a Hentai Game since it includes anime-like graphics.
There are no crazy endeavors in this game and you are only given the sense of intimacy because of the cute nature and soft feel of the game.
The character in the game does not have that very sexual feel at first because of her demeanor. But do not get fooled as she will do anything to please you.
She is a Sexaroid is a game that will surely appeal to beginners since there is not a lot of editing or controlling skills that are needed in this game.
All you need to do is ask and she will give you whatever you want to make you cum and pleasure yourself with her help. This game will make you fall in love with the VR porn game industry.
The character has a shy demeanor and you will get attracted easily to her. The fact that she is cute and sexual at the same time will only make you want to have more.
Graphics
The graphics in this game are really interesting but not rare. It includes a design that will attract users who have had fantasies about certain anime characters.
At first, you will see that the background is great and blooming.
Unlike other sex games, the setting of the game is in a bright room that is well-lit by the summer sun from the windows.
The setting is simple yet very comforting. There are leaves and branches overseeing the room and blocking some of the sunlight so as to give a fresher and not too hot feel of the room.
Imagine entering a room that is like a 3D designed anime.
That is the feel of this game and it will seem as if you have entered your screen while watching your favorite character.
The objects in the room are limited and even if there are some items, you will not be able to use them as a sex toy.
As for the girl, she is designed like a real anime character standing in front of you. Or kneeling, in that case.
If you look closely into the design and graphics that were put in the character, you can say that it is detailed but not realistic.
The hair is perfect and matches the shape of the face of the character and the facial features are also great since they resemble a very cute girl.
There is a smooth design added to the body of the girl but some areas where there are curves can sometimes come as pixelated.
Especially when there is a lot of movement.
The body of the girl is also not designed like the usual, oversized boobs and butt.
Instead, they made it realistic in a sense that what you see is what's real, only animated.
See, the boobs of the girl are not that big, she is petite but her waistline is not exaggeratingly small, and her butt is shaped like it is.
This gives the users a sense of realism even though they are watching a 3D anime character that is giving them sexual pleasures.
Animation
The movements of the girl in this game are surprisingly smooth. I mean, for graphics that are still pretty rough, you would not expect to see that kind of animation.
When you do something to her like fingering her vagina, you will see the smooth motion that she gives off by moving her lower body in a smooth, circular motion.
The detail of animation in the game is also put up to the facial expressions. She can match what she feels with the face that she makes.
The physics computation in this game is truly amazing. Like there are no unnecessary movements and awkward twists of the body.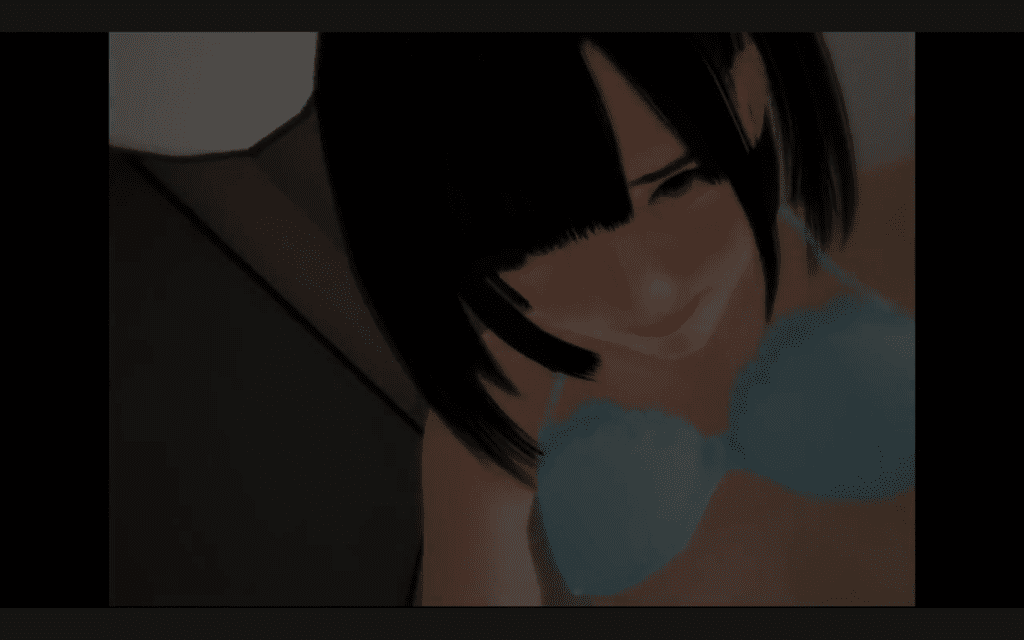 If you play with her boobs, the jiggle is also smooth. It is like looking into a real boob and touching it.
The whole body does not sway when you touch a single part. See, the animation is very detailed that the pixels that you see seem to make individual movements.
Just imagine an anime character that is so detailed that she tries her best to lick everything that you put on her face.
That is quite impressive and most sandbox games with these graphics do not have a match with such great animation.
A matter of Preference
See, the girl in the game is very attractive and sexy. That being said, it is not possible to please everyone as it is a matter of taste that comes when you play this game.
The girl is a Sex android that was delivered to your room and her job is to do as you please. Whatever sexual fantasy you have, you can do it with her help.
Her reactions are very interesting but I would not go into saying that they are weird. For example, if you wave your finger around, she will make a reaction like she is confused with what you are doing.
The most amazing part of the interaction with the character is when she tries to lick everything off of her face when you come.
The ones that she cannot reach will be left in her face for the rest of the day. So if you do not want that for the next session, then you can restart the game for a fresh face.
The animation is great as well as the graphics but it should be taken into the matter that this will not always make everybody aroused.
It is a matter of taste so if you really like a character that resembles your favorite anime character, then this game is for you.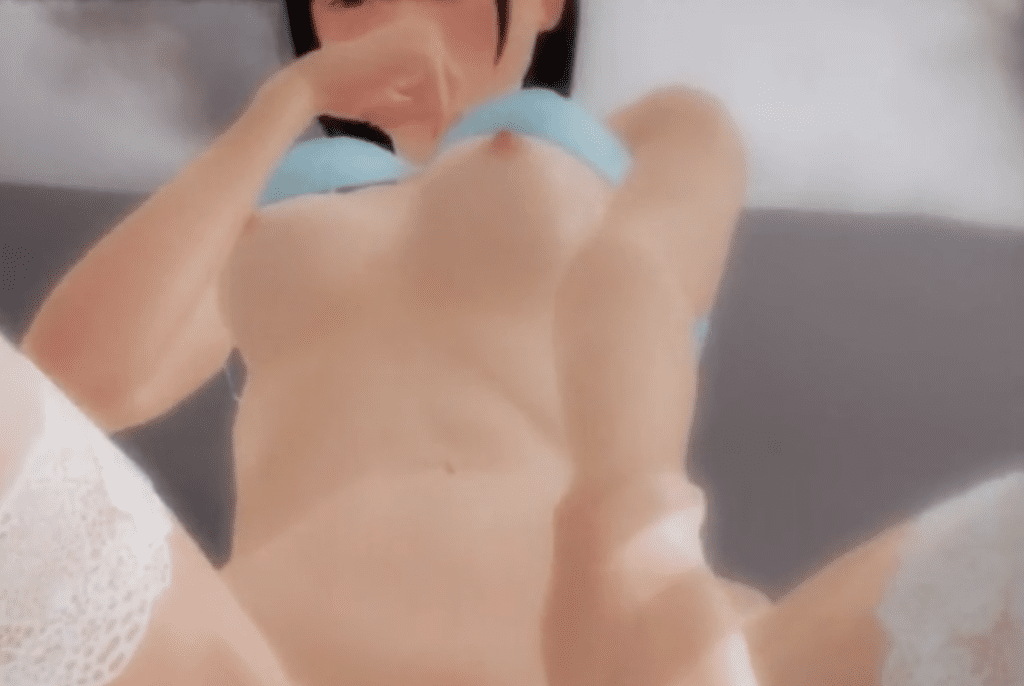 Match that with the moaning sound of the same teeny-tiny voice that you hear in most animes and this will be the perfect representation of them in a sexual world.
Speaking of the girl's voice, the sound of the game does not really hurt the ears. The music matches the background of a sunny, peaceful day.
The moans of the character are a bit too high and will sound nothing like the other sex games but it does not go to the extent that it irritates the users.
The voice also matches the reactions that the character gives off. The mouth of the girl is perfectly synced with the moans that she voices out as well as her speaking voice.
Interactions
The first feature that you will notice in this game is the amazing undressing features. At the beginning of the game, it will look like the underwear of the character is drawn into her skin.
However, if you try and pull it off, there is a very realistic feel to it and matches real-life wrinkles and folds when removing either the panty or the bra of the girl.
Once you have removed her clothing, you can start fondling with her body to get a taste of what she can give.
As mentioned before, the girl's body leans on the petite side of body types. So do not expect big boobs. However, the feel of the body is as real as it can get.
You can use both hands and massage any part of the body and you will see realistic jiggles especially on the boobs and the butt.
The actions and movements are very detailed that even if you pinch the nipples, the boobs will also jiggle with this small action.
There are over 30 different positions that you can do with the girl and they are all very erotic. You also have 3 patterns to choose from in every position and change the speed of thrusting.
When you are tired of a single position, you can choose another, and then there will be a second or two of uncontrolled movement for the change of position.
The camera does not cut into the new position, instead, the girl will move seamlessly until you get to your desired new sex pose.
A few examples of the sex position and change is when you are sitting and she is giving you a blowjob, you can cum on her face and she will lick it off and continue blowing you which can be such a turn ON.
If you want to change position before you cum, the girl and your character will stand up and move to the bed and do different positions on it.
She can ride on top of you in a backward position while you pull and hold her hands back. There are also a lot of very erotic and arousing positions that you can do on or off the bed.
The customization in this game is not very detailed and is very limited. The only major change that you can do is the color of her panties and putting glasses on her.
That's about it, so if you really want a game with a lot of customization, then you might not find this appealing. 
Camera positioning
There also isn't much in the views that you can get in this game. You will have a first-person point of view and that is pretty much it
The good thing, however, with this camera angle is that you get to see all the action of the girl and you can move your view to anywhere you want.
So if you want to take a peak, then you can slide under her and see her underneath. You can best experience this with the help of a VR headset and this game can be played in both the Oculus Quest and HTC Vive.
Minimum requirements for the game
An operating system of Windows 10, 8, or 7. You will also need an intel core i5 processor or higher to run She is a Sexaroid.
At least 8 Gigabytes of RAM, 10 Gigabytes of HDD memory, and an NVIDIA GTX970 for the video card. 
You will also need a controller or a joystick to play this game as it does not support mouse and keyboard controls. You will also need to install SteamVR to make this game work.
Conclusion
She is a Sexaroid is a really great game especially if you are a fan of not-too-realistic games. It still gives you an immersive experience, yet you get the sweetness of a character that cannot be found in most sex games.
If you really think about it, this game will not be liked by everyone but for those who love anime, this will definitely appeal to them. 
A lot of sex games are trying hard to make their contents as real as possible and sometimes they do it at the expense of other features.
She is a Sexaroid is a game that balances all the realistic feel that you can get without compromising other components of the games such as interaction and erotic nature.
Make sure to check this game out and tell us what you think of it!
If you like the post then do not forget to share it on social media!