Adult content for Oculus Go is an area one should definitely explore. The fact that watching VR Porn on Oculus Go is trending does make this post a must especially for people who are looking from some new content on their headset.
There are a lot of free websites and they are particularly easy to find, however, the free websites do have their own downsides. One of them being that the videos are not 360-degree videos and most of them are just 5- minute long.
Now, if you are someone who wants to find some really quality games and videos for your Oculus Go then you have landed on the right page.
In this post, we are going to mention our favorite VR adult websites and some of our favorite adult games as well that you can play on the Oculus Go.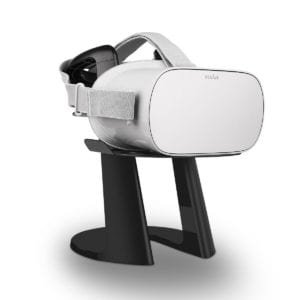 If you want to know about the apps that are needed to watch adult content on the Oculus Go then you should read our post on how to watch Porn on Oculus Go.
We do have some adult game recommendations as well and if you want a guide on how to play games from the SteamVR app and other places on the Oculus Go then you can read our guide on that as well.
If you are here just to find good content for your Oculus Go then here are our recommendations-
VR Porn Websites
The two of our most favorite evergreen websites that we generally recommend on this blog is VirtualRealPorn and BadoinkVR.
1. VirtualRealPorn- Virtual Real Porn probably has the most affordable membership but they do not compromise on the quality.
The videos are high resolution with an amazing zoom in quality. The content on their website is pretty good and they have a lot of movies in their collection within different niches.
There is VirtualRealJapan and other categories that you can access on the website. Another reason I personally like the website is that you have an option to sync VR sex toys with their videos.
This is not that common with all the websites, so if you are planning to use VR sex toys in order to make your experience more immersive then you should definitely go for the premium membership on this website.

2. BadoinkVR- BadoinkVR is another amazing website where they have the top actors and you get some really good quality VR Porn.
The website quality is amazing and it does feel like they have invested time and effort in making the movies.
The zoom in quality is pretty good as well and you feel like you are actually in the movie and all the actions done by the female actress is being done on you.
BadoinkVR gives an incredible sense of immersion that way and you are not going to regret investing in their premium membership.
Imagine watching a video where you feel that you are the male performer… well, it's needless to say the experience is going to be amazing.

So do check out the websites and let us know which one is your favorite.
VR Porn is not the same as 2D porn that we are used to watching. In the case of 2D porn, you can find free content almost anywhere, however, with VR Porn the quality of the free video goes down to almost nothing.
This makes it necessary to get a premium membership to websites so that you have an amazing VR experience.
If you want interactive VR adult games, that do have the immersion that you are looking for but at the same time you can do things to the characters then do take a look at a few of our favorite adult games on the list below-
Adult Games on the Oculus Go
1. Honey Select VR
This game is probably the best in the list and if you want a high-quality VR game with very realistic graphics then you can close your eyes and choose this Hentai Game.
The storyline and the character are so engaging that you can spend hours together playing it. You can create your own character and choose your scene in the game.
There are a wide variety of different sex positions and you can choose your own accessories giving the whole game a nice interactive feeling.
There is everything you can think of in this Hentai Game, from amazing visuals to the best sound effect.
Personally, I like the graphics and customization in this game so if you are someone who wants everything to their liking this might be the one for you.
Do play the game and let us know what you think about it in the comments down below!
2. Custom Maid 3D
Custom Maid is a simulator game where you get to choose your maid and her clothing. You can customize the character to your liking and make her do all the adventurous things that you imagined in your fantasies.
You have different sex positions that you can go for and you can even make the character do things at different places making it feel like you living your fantasies in VR.
Overall, the whole experience of having something so realistic in Virtual Reality makes the game worth every penny.
If you are into Hentai Games and would love a realistic and interactive VR adult experience then the Custom Maid has to be on the top of your list.
3. WRITHING PLAY
Another website that has some really good Hentai Games is the Dlsite. They have some really good quality Hentai Games and one of them is the Writhing Play.
The writhing play has two girls and a boy as their character and an engaging storyline. You can choose to enjoy different scenes with the three characters in them and the entire experience seems amazing in VR.
The game is affordable as well so you can go ahead and download this game without any issues. DLsite is another good websites when it comes to Japanese Hentai games.
Personally, I love the quality of the games on Jlist and even if they are a bit expensive, the graphics are amazingly realistic.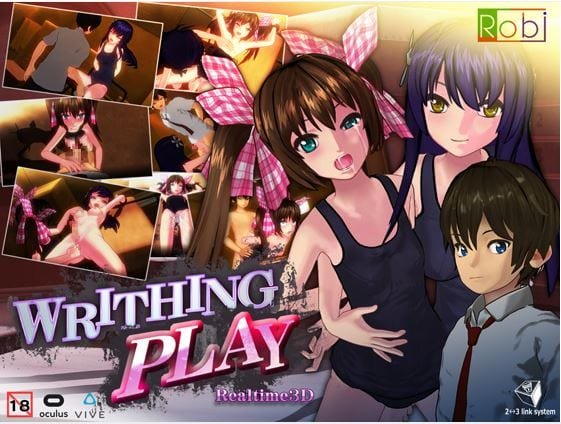 4. Cat Girl Playroom
Another Hentai game that you can play on the Oculus Go is the Chat Girl Playroom. It revolves around a girl and how you are going to customize her looks and later on play with her.
The girl can go from fully dressed to completely naked and you would be interacting with her in her room. The overall gameplay and interaction with the girl, both are pretty interesting.
The game is pretty interesting for someone who is looking to spend a lovely weekend with an anime character. You can spend hours playing this game and it is definitely going to be a fun experience.
Let us know which one of the games is your favorite on the list and which website do you use to watch adult content on your Oculus Go.
Do let us know your thoughts in the comments below!