Finding a VR headset within your budget for an android phone is difficult since there is a lot of imitation in the Virtual Reality world and there are many sellers that really do not offer quality VR with their products. This post is a list of few best budget VR headsets which would be suitable for your Android Phones.
1. Samsung Gear VR- 2016 Version
Offered Price: $45.99
MSRP: $ 99
Best Buy: www.amazon.com
This VR headset is developed by team Oculus and is one of the best VR headsets we have for smartphones. It has an amazing FOV of 101 degrees and is one of the hottest selling products on amazon. If you want to have a quality VR experience then this VR headset should be your first priority.
The only limitation of this VR headset is that it works with few limited Andriod phones. It works with the Samsung Galaxy S7, Samsung Galaxy S7 Edge, Samsung Galaxy Note 5, Samsung Galaxy S6, Samsung Galaxy S6 Edge, Samsung Galaxy S6 Edge+. Only these phones are compatible with the Gear VR so if you are planning to get one then be sure to check if you have a compatible phone.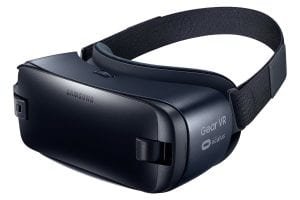 The Gear VR has a lot of content and most of the games that you can play on the Oculus Rift can be experienced on the Gear VR, however, they would highly differ in the VR quality.
You can read the complete review on Samsung Gear VR here and for more, you could check out the customer reviews on amazon.

2. Freefly VR
Price: $37.20
Best Buy: www.amazon.com
This VR headset is another premium VR headset which is compatible with both Android Phones and iPhones. It has a pretty good FOV and the VR experience with this VR headset is immersive. It is a great VR headset for android phones and hence it makes second on the list of top Best Budget VR headsets for Android Phones.
The quality of VR on this headset is pretty good although it may not be as great as the Oculus developed Samsung Gear VR but it is still worth the money. There are a lot of possibilities that you could go for with the Freefly VR and one of them even involves syncing it with a drone.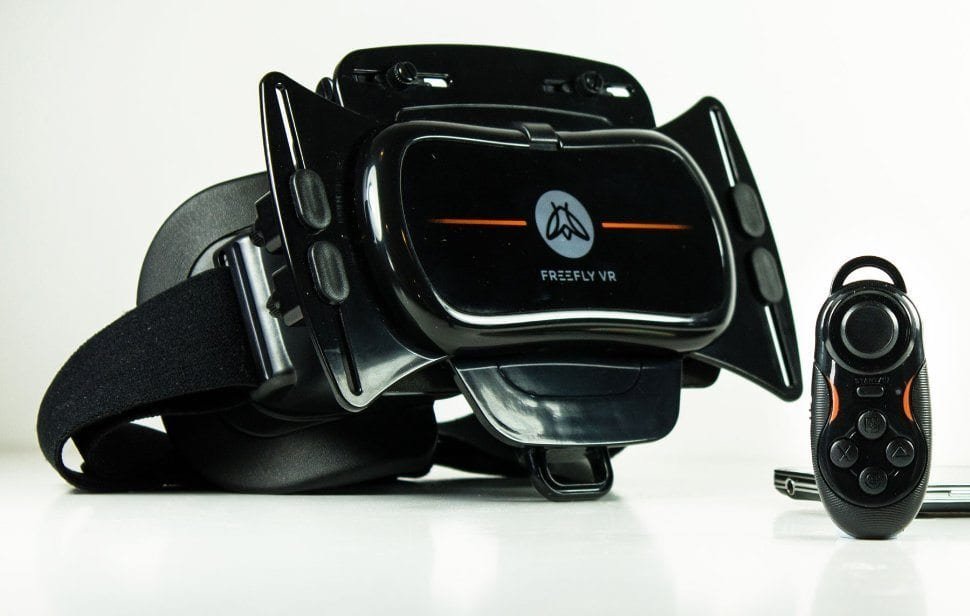 This VR headset comes with a controller as well which would help you in navigation and has a fairly good amount of content to browse from. This is one of the best VR headsets that you can find in the swarm of cheap Chinese VR headsets. In order to get the full specifications and other details of this VR headset, read the complete review of Freefly VR headset.

3.Homido VR headset
Price: $28.99
Best Buy: www.amazon.com
Homido VR headset is compatible with both iPhones and Android Phones. The VR gaming experience on this headset might be average and not as good as the ones mentioned above. The FOV is not as great as the others and that really kills an immersive VR experience.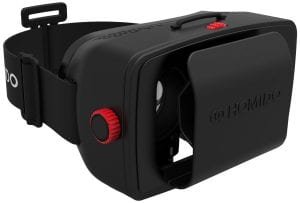 Apart, from that setback, the content on this VR headset is pretty good and not disappointing as most of the other VR headsets in the market. You can even connect this VR headset with your computer which would let you view your PC game in the Virtual world.
Overall, it is an average VR headset and to know more about the specifications and read a complete review on the Homido VR headset. For more reviews, you can read the customer reviews on amazon about this VR headset.

4. Xiaomi VR headset
Price: $14.99
Best Buy: www.amazon.com
Amazon Ratings: 3.9/5
The headset is made up of Lycra which is light in weight and proves to be comfortable when the headset is worn.The headset has three-way adjustable straps making the VR headset made up of lycra stay in place instead of being sloppy.
The headset is very light weighing about 200 grams making it lighter than the hottest selling VR product Gear VR which weighs about 325 grams.The Xiaomi VR headset developers promised an FOV of 95 degrees and it is in that range(almost 95). In the case of phones with smaller screen sizes, you might be able to see the corners of the phone which don't help to make the experience immersive.
however, even after the minor drawback, this VR headset is perfect for someone who is looking for a small upgrade over the Google Cardboard since it is a cheap VR headset with more added features in comparison to the Cardboard.

If you liked the post then do not forget to share it!
In the case, you have any questions then leave them in the comment section below and I would be happy to help 🙂