If you are wondering why you can't use wireless headphones then read the previous post on this website. The rest who are well acquainted with the PlayStation VR would understand the need to have the best headphones with the  VR headset for a better VR experience. Here are a few recommendations for lightweight wired gaming headphones that you can pair up with the PlayStation VR in order to get a better gaming experience.
1. 
Steelseries Artics
Steelseries have pretty good gaming controllers and now even their headphones get a mention. This company has been doing a pretty good job when it comes to affordable gaming accessories. The SteelSeries Artics headphones are pretty good for VR headsets and since they are pretty light in weight you do not feel the additional weight of these gaming headphones.
The main reason you need to invest in good headphones is that you need to have a quality 3D audio that gives you precision in depth of the sounds and this headphone is pretty good in doing that. One of the best and affordable headphones that you can possibly find on the list is this one from Steelseries and it is definitely worth every penny.
The headphones come with a really great ear cushion that would help in making your VR experience comfortable and has won many awards for the best gaming headphones. The headphones are surely going to change your gaming experience and definitely make it more immersive.

2. Cowin E-7
This is the best-rated headphones on Amazon and the reasons for it to be the best is pretty legit.  The Cowin headphones are comfortable and can be used in Bluetooth mode as well. You could use the headphones for gaming to get a much better gaming experience.
One of the features that make these headphones the best are the noise canceling feature. You can be in a noisy environment and it would quiet things down automatically for you. The headphones are perfect and even though you cannot compare them to the ones from Bose and other premium headsets, the Cowin headphones would do the job in the given price range.
Investing in a premium headphone has its own benefits but if you are just looking for a pretty good enough gaming headset and are limited on your budget then the Cowin headphones can be a great match for your needs. If interested do take a look at the Amazon reviews for these headphones.

3. Razer Kraken Pro
This is another pair of headphones that you can pretty much get any time for your gaming needs. Although I must say that the quality of the audio is not as good as the ones mentioned in the list but it is good enough. If you are looking for a basic over the ear gaming headphone that comes along with a mic then you could go for these headphones from Razer.
These headphones should be your choice only because you have a limited budget because having a higher budget can get you headphones with much better audio quality and that should be something you should be aiming for in order to have an immersive VR experience.
The Razer series are good enough and you can possibly use it with your VR headsets and other PC gaming and console games. This way you could get a gaming headphone even if you are on a tight budget, check out the reviews for this headphone on Amazon!

4. 
Sennheiser HD 600
Moving on to the premium headphones, this one from Sennheiser is definitely one of the best over-ear gaming headphones that one could invest upon. It is pretty clear that Virtual Reality comes with a pressure of having the perfect sound depth since that makes the experience realistic.
In efforts to making the experience the best that is possible, having a premium headset like this from Sennheiser is going to be an added bonus. The over-ear headphones cancel out noise pretty well and you get the perfect audio that is needed to get into the VR world.
The design of the headphones is pretty impressive and they are light in weight, apart from this the sound quality is really amazing and it stands out from the other headphones that are available in the under $100 range. The quality is just on the next level. To know more about the headphones go ahead and check them out on Amazon.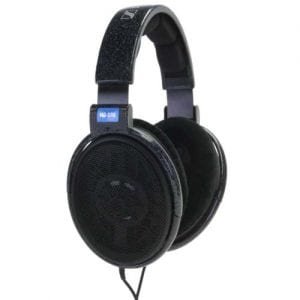 5. Bose Quiet Comfort
One of the best premium quality headphones is from Bose and the reason it is the best is the amazing sound quality on these over ear headphones. They are pretty comfortable and it really takes no time for one to understand that this is possibly the best deal they could get if they are willing to spend quite some green over headphones.
These headphones when used with PlayStation VR headsets, it is just going to make the entire experience so immersive. There is no doubt that these headphones are one of the best that you are going to find and investing on them is surely going to be worth it considering the VR world.
The games are going to get amazing if you are using the Bose headphones as they would provide the perfect audio quality making it feel like you are actually there in the Virtual world. At the end of the day having an immersive experience does involve some great audio quality and Bose headphones are sure here to provide that.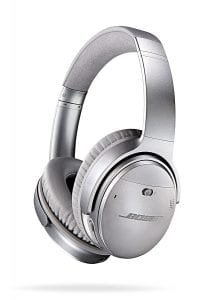 The Virtual Reality headsets are amazing and they do make you feel like you are teleported to the Virtual world but it is equally important that you have a really good audio quality which would take the entire VR experience to another level.
In the case, you have any feedback or anything you want to share, leave it in the comments section below!
If you found the post helpful then do not forget to share it with your friends who use a PlayStation VR!