The IncrediSonic VR headset has created waves in the VR market by having so many satisfied users on Amazon and that surely means we have a review. The IncrediSonic is one of those VR headsets where the seller pretty much has done really well by having as many positive reviews as possible but is it too good to be true? Read the complete review to find out!
Specifications
Price: $39.95
Weight: 12.8 ounces
Best Buy: www.amazon.com
What I liked about the VR headset
1. The headset has a pretty unique design and it is pretty comfortable to wear with the distribution of weight with the help of the 3 way strap present in the VR headset.
2. Apart from being comfortable, it is pretty compatible with almost any phone with a screen size between 4.7-6 inches which is something standard for these VR headsets. However, it holds the phone pretty well and the head straps are stretchy and comfortable.
3. The VR headset does have enough padding to not allow the light to enter inside while you are wearing the VR headset. This creates an immersive experience and that is something which should be an aim for every VR headset.
4. The headset is quite simple with all the comfort and a Bluetooth remote which further helps in easy navigation among the VR apps. The headset is not having any focal adjusters and neither does it come with IPD adjusters.
What I did not like about the VR headset
1. The VR headset has so many reviews and almost all the reviews are similar to each other. Chinese VR headsets which have no official web page(although this one does but most of them don't have a web page) and are just being sold on Amazon are usually not the premium quality VR headsets so I suspect that most of the reviews are paid.
2. It is really baffling that people found the product 'AMAZING' even after it had no focal adjusters or IPD adjusters. The last time I got a VR headset without them, I could see double images and the experience was far from Virtual Reality.
3. Having said that, these VR headsets even do not have enough ventilation so there can be overheating issues and you may not be able to use your phone for really long hours.
4. The part where the VR headset has some spacing for the bridge of your nose can be a little uncomfortable for a few people since there is no enough space provided.
5. Due to the lack of focal adjusters, people who are using glasses may have a slight issue, although you could manage to solve that but my serious concern is the double images which are bound to happen since the lenses according to me are not that great.
6. The Bluetooth controller that you get with this VR headset cannot be trusted and it may stop working within a few hours of your purchase so just be careful before investing in a VR headset of the given quality.
Games on the IncrediSonic VR headset
There is a lot of content for the given VR headset since you can use most of the Google Cardboard games and apps when paired with the controller. However, because of the mediocre quality of the VR headset, I never really enjoyed any of the content and it was something which I bought, tested, packed and sent it back.
I found it difficult without the adjusters which would help me focus the lenses and obtain an image that would really help me see the VR world but sadly that did not happen. I still wonder if it was just my VR headset or even others faced similar issues(My doubts are due to the overwhelmingly positive response on Amazon). There is no looking back since I would really not recommend this product if you want a smooth VR experience.
Conclusion
The IncrediSonic is like any other VR headset to me- pretty much useless and it has a price tag of $40 which is pretty shocking! The Gear VR is available for $45 and the level of VR experience that one might find in the Ger VR is way above the quality of VR experience found on this headset.
I seriously doubt why people have so many positive reviews on this VR headset, I guess with Chinese VR headsets there is no uniformity in the manufacturing. I have mentioned this earlier many times in a few of my reviews that when you buy a cheap Chinese VR headset then it can either be a hit or a miss product.
Usually, when I get these products, I instantly find something wrong and then just pack it and send them back.  In these smartphone VR headsets, one even finds it difficult to focus a youtube video in order to view it in VR which is completely annoying.
I would never suggest anyone to blindly invest in these VR headsets if you are investing be prepared that the VR headset could either work really well or can just be another annoying VR headset that you bought off amazon.
Why recommend other VR headsets?
If you want a premium quality VR headset then you should go for Merge VR which is priced at $59.99 and is a few bucks more but the VR headset but it is definitely worth the experience. The VR experience is much better in premium VR headsets like the Merge VR, Freefly VR or the Gear VR as compared to this VR headset. It isn't difficult to understand that the headset is pretty annoying especially when you are having a bad experience with its quality and are unable to watch even one 360-video in VR!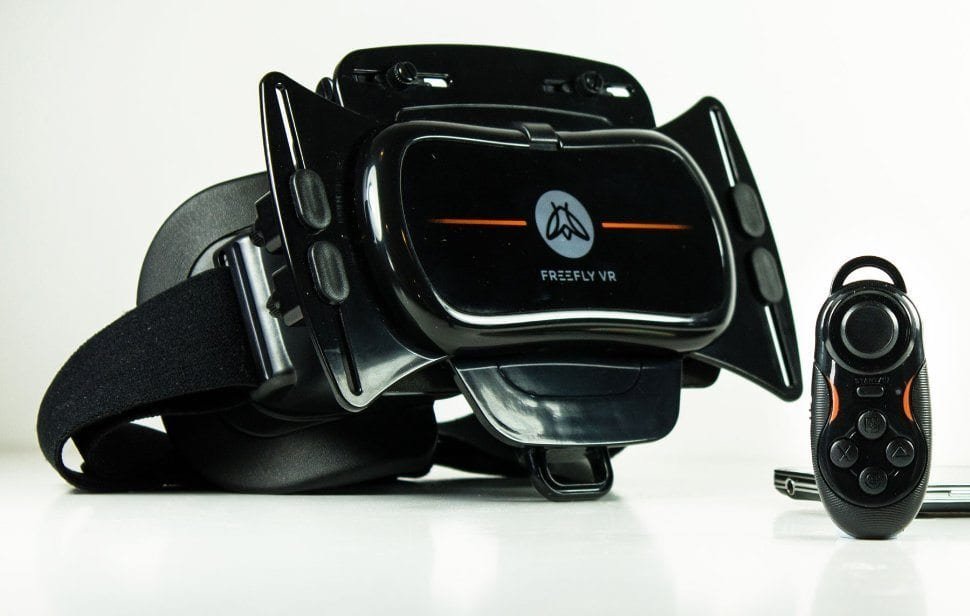 Try to invest in one of the premium VR headsets as mentioned above, till then the Google Cardboard will work just fine for you if you are trying to get a taste of VR. There are other lower end VR headsets like Xiaomi VR headset which would bring VR to you at a really low price and is not as disappointing as the IncrediSonic VR headset.
For a quality VR experience, you need to invest in one of the best VR headsets which are the ones mentioned above and in the case you want to read their complete reviews the click on the links given below.
RELATED POSTS: Top 5 VR headsets for iPhones, Top 5 VR headsets for Android Phones