Finding the best adult apps in VR for the year is a bit tricky as there are way too many sites and games that could top the list.
When it comes to games, we do not have many apps as they are either still in development or they are not fully polished to give you an immersive VR experience.
However, it would be fun to have adult games that you could play on your VR headset but for now, we would be limited to a few popular sites and the apps that you can download in order to view them on your phones.
The list is going to be more or less for Android phones, however, if you are an iPhone user then do check out another post on our blog where we mention popular adult apps for iPhone users.
1. Badoink VR
Badoink VR probably tops every list when it comes to best VR adult content and in the case, you want to watch videos from the site then you need to download the VR Player app.
This app would work best with your android phones you can watch VR adult content on any mobile VR headset.
The starting membership for the site is $1 and that is pretty cool for someone who is just getting started.
However, the monthly membership on the site is less than $1 a day so if you want to save some money then you can definitely go monthly or yearly with the site.
Overall, Badoink VR definitely deserves to be on the top as it has the best production quality of VR videos that one can find out there.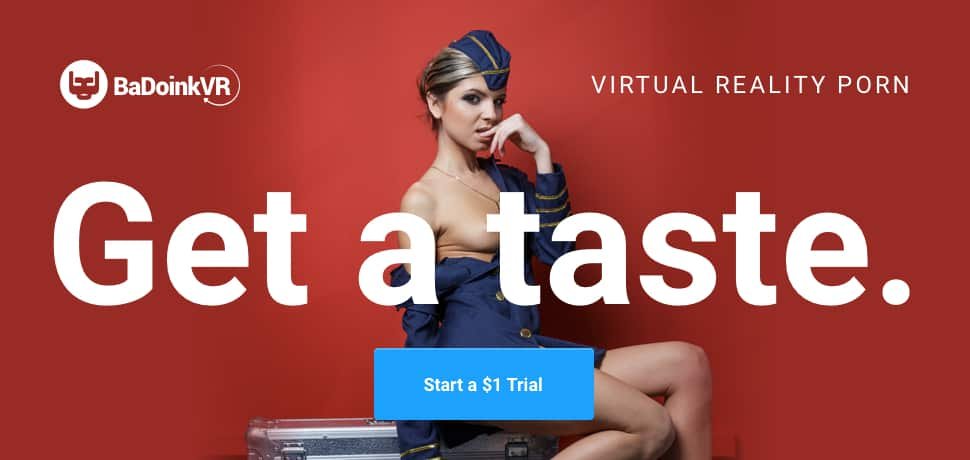 2. Wankz VR
BadoinkVR and Wankz VR are probably two sites that I always recommend for anyone looking for VR porn content. The app that you need for this site is the same as Badoink VR and it is VR Player app.
You can start watching content from the site on your VR headset once you are done installing the app.
The site does require you to have a membership and in the case, you are wondering if it is worth it then let me tell you that this site has an amazing streaming and zoom in quality or in short you are going to get what you pay for.
With monthly memberships that charge you less than $1 a month, the WankzVR is a perfect website that you should look at if you want some quality adult VR content.
3. Virtual Real Porn
This website is very well known for using teledildonics and making your VR experiences way too immersive.
If you have no idea what we are talking about then you should read the Lovense Max Review and Fleshlight Launch Review to get a clear picture of what we are getting into.
In order to get started with videos on this site, you need to install VirtualRealPlayer which is pretty much all that you need.
The website has a wide range of videos where you can find VR adult content from Women POV and even Gay VR videos. This site and everything that you can possibly think of.
The site has done its best when it comes to offering a wide selection of different niches in porn.
The site has some really interesting membership offers and you can get a trail membership with them as well, do check out their site and let us know what you think about the teledildonics.
4. Czech VR
Czech VR needs a slightly different app in order for you to get started with watching adult VR content.
Czech VR is a website which I have seen being recommended on most of the subreddits and it is one of the best websites for adult content out there.
Even though there is a lot of other sites that have some really good content, Czech VR has many other VR networked websites giving you a really wide range of categories to choose from.
You need to download the Mobile VR Station app in order to view the videos from Czech VR.
Once you have downloaded the app, you need to download the videos of the desired quality on your PC and then transfer it to your iPhone. Once you are done with that you need to launch the videos in the VR Player.
Well, if you want to know the detailed steps then do check out these related post- How to watch VR porn on Android phones, How to watch VR porn on iPhones, How to watch Porn on Gear VR.
If you want to look into the best VR headsets for your Android and iPhones then do check out the Merge VR vs Samsung Gear VR review and the Homido V2 VR headset review.
If you have played any adult VR games on your phones then do let us know in the comments down below!
If you found the post helpful share it on social media!