Gear VR would be one of the first mobile VR headsets where you can mirror what you see in the VR headset on a TV screen directly via chromecast. However, this feature is exclusive to Gear VR  and hence you can mirror the gameplay on the Gear VR using this much easier method. On the other hand, the PC VR headsets always had this feature since there is a cable that connects the VR headset to the screen(something obvious to the Rift and Vive owners).
However, it is also said that the Daydream VR would soon be having this feature but that would be at the end of this year so the wait is pretty long.
How to mirror your Gear VR experience using Chromecast
If you are trying to use the new feature then all you need to do is have an updated Android software installed in your Samsung phone and the updated Oculus App.
As soon as you open the Oculus App you need to tap on the cast screen option at the top right-hand corner and you are ready to get started with mirroring your gameplay on the TV. Previously you needed to cast the screen after you open the Google Home app but with the new Chromecast feature added you do not need to do that anymore.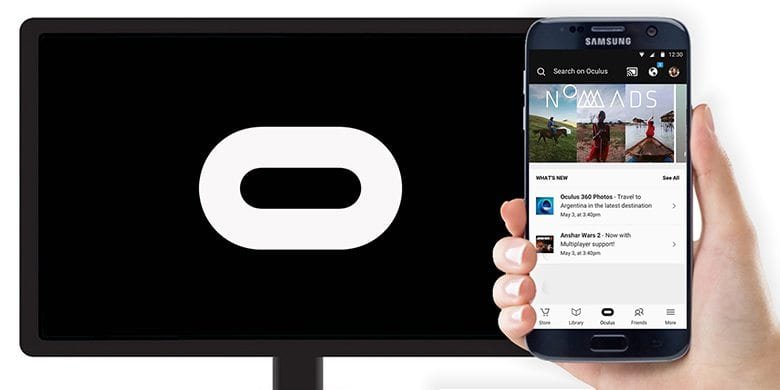 With this added feature you can now easily stream your Gear VR gameplay on your TV allowing others to enjoy the gameplay relaxing on the couch. This feature was available on the VR headsets like the Oculus Rift, PlayStation VR and the HTC Vive and Oculus is pretty proud to be the first smartphone-based VR headset to include this feature.
Mirroring your screen is actually a pretty amazing feature as now you can enjoy playing a game in VR with your  friends and family rather than just you being lost alone inside the VR world. Enjoying games like Dreadhalls, Dead or Buried is going to be fun with the live streaming happening on the TV while someone is out there battling their way out of the dungeons.
It does raise the fun quotient on the Gear VR but I guess this feature could take some time to reach perfection because although the Chromecast feature does look pretty impressive, people have not been having a great time with it, there were many users who complained about the feature not working correctly or there is a lot of lag while streaming the gameplay.
If you have any experiences leave them in the comment section below!