Phones do have the ability to take you in a virtual world through Mobile VR headsets. VR headsets suitable for iPhones are difficult to find because not all headsets show good compatibility. Whenever there is a discussion about the VR headsets all we can think about is the Rift or Vive and if you dig a little deeper in the VR pit you might end up with the Gear VR.
The Gear VR is a headset for smartphones but its usage is limited to only a few specific Samsung phones. It is disappointing for all the VR lovers who have an iPhone and want to try the Gear VR. Either you need to change your phone or go in search for another alternative for VR headsets which is very close to Gear VR in terms of quality.
Of all the headsets I have reviewed, this is a list of VR headsets suitable for an iPhone. These headsets are listed in the descending order of quality and performance :
Merge VR
This VR headset has a really good FOV and it is slightly better in quality than the Noon VR. The gameplay in this VR headset is quite good  and it also includes high-quality lenses and focal adjusters.The only thing I will be worried about while using this headset is overheating of my phone.Though I did find a cheap solution to that and once I started incorporating it with my VR headset, it increased the gameplay by few more hours.
The VR headset is purple in color and although I liked the color and material of this VR headset, there have been a few complaints about the color of the headset. I think you should really look into Freefly VR and Noon VR if you think the color of this VR headset is a turn-off.
Do check the complete review of the Merge VR on this page.
Must Read: How to solve Overheating issues while using VR headsets?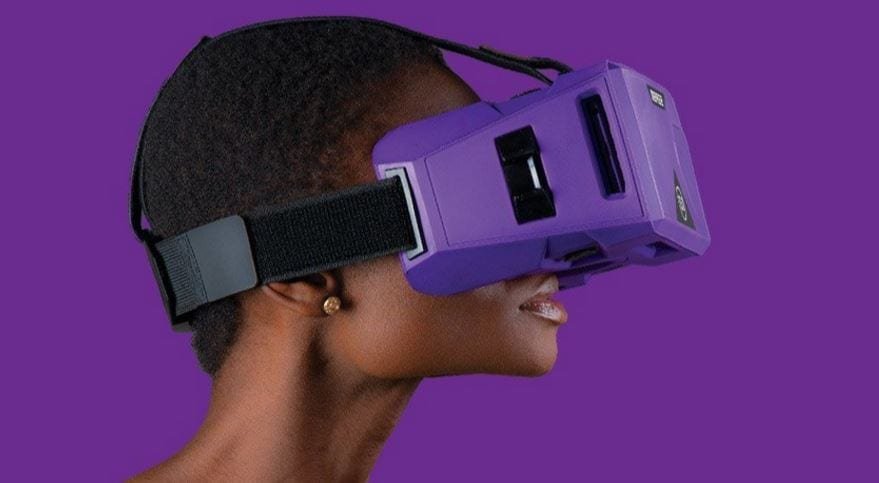 Freefly VR
The Freefly VR is my #2 Recommendation when it comes to VR headset for an iPhone.The Freefly VR is incredible when it comes to its compatibility and functionality with an iPhone.
Freefly VR headset provides an FOV which is practically a little less than the Samsung Gear VR and the VR headset is very close to the Gear VR in terms of quality. The headset is lighter than the Gear VR making it much comfortable to wear.
The Noon VR lacks content compared to the Freefly VR even though the Noon VR has a more premium look than the latter, I would prefer buying the Freefly VR any day.
Related Article: Freefly VR headset Review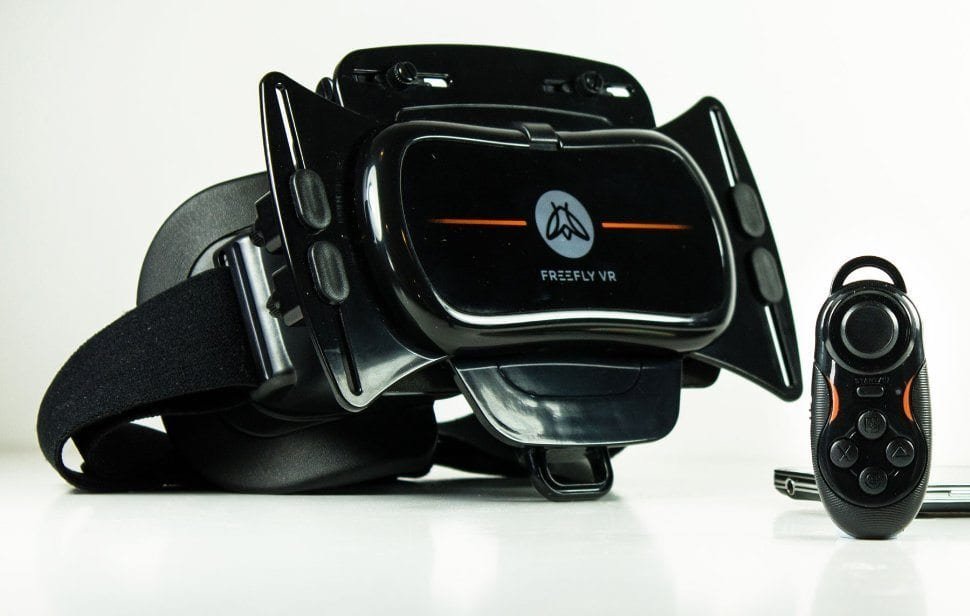 Noon VR
Being one of the lightweight headsets and having the FOV of 95 degrees which makes it almost as good as the Samsung Gear VR, I think the Noon VR headset had to be next on the list !
It  has an "okayish" set of content which is shared by people from all over the world and you can watch videos from your own phone as well.The headset has a very responsive eye tracking system and tapping on the headset will take you back to the main menu.
The downside of this VR headset is that it provides way too less content when it comes to 360-degree videos, though you can download games from other apps or use a Bluetooth Controller for the Google Cardboard apps.
For a detailed review do check out the Noon VR headset Review and the Samsung Gear VR Review.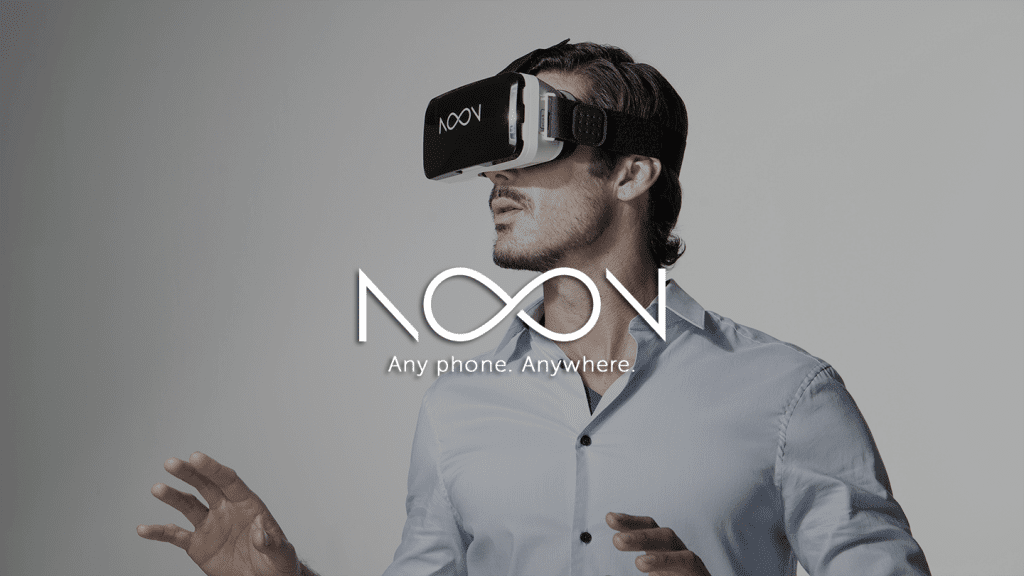 Google Cardboard
If you are looking for a cheaper version of a VR headset or if you are just a Beginner, then you can go for Google cardboard or even make it yourself. However, to avoid all that hassle you can easily buy one for about $15 and actually have an idea of what VR is all about. Even though it cannot be compared with the high-end VR headsets, but it does offer value for money.
Coming to the content on this VR headset, you have games and experiences like Star Wars VR,InMind, Chair in a Room, etc.One of the best VR headsets when it comes to having a plethora of content in store for the users.
For a detailed review do see the page Getting Started with Google Cardboard .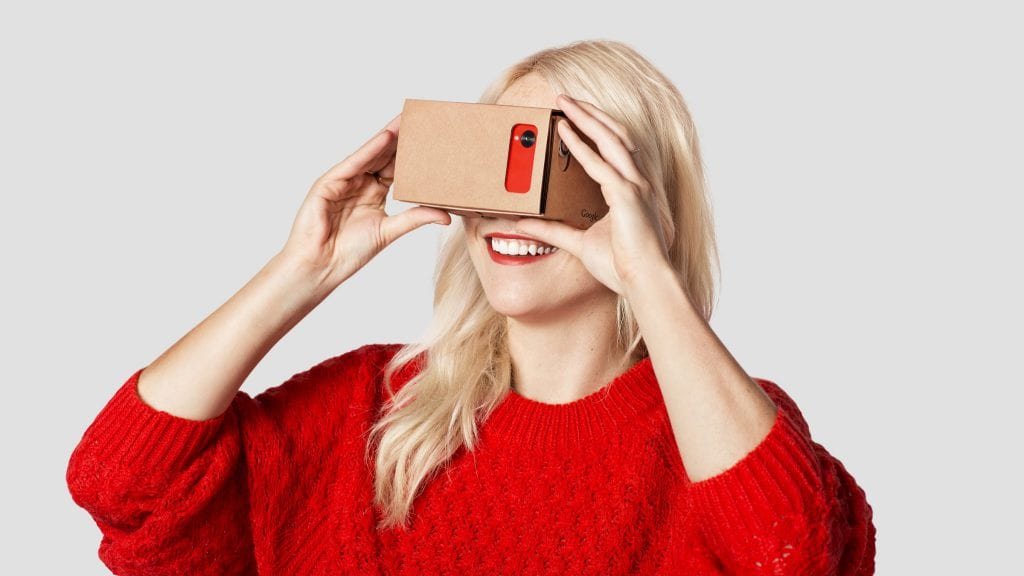 There are VR headsets similar to Google cardboard which are made out of cardboard and are almost the same except for additional straps, you can easily find them on amazon and chose them instead of going for the plain Google Cardboard.